This 90 Day Magical Journey Is For You If
✶ You adore flying on high vibes but you're not afraid to shine a light on your darker recesses if it means activating your potent inner magick and stepping into a truer version of self.
✶ You are ready to have someone hold your vision right alongside you, to be there for you to ride the highs and the lows, to send energy toward your goals as you love and nurture them into being.
✶ You want more confidence, more clarity, more focus in your life personally and professionally to create a positive ripple effect that will benefit everyone you encounter on your journey.
✶ You feel called to immerse yourself in the Craft, to practice it in real everyday life and are open to new favourable opportunities flowing your way.
Become the person who lives your dreams.
I am here to facilitate a passage of beauty, light and magick into your next level of being to bring about the positive changes you desire in your life, now.
There are very few places modern witches can go to get the customised support, guidance and grounded spiritual understanding they need. Granted, simply speaking your thoughts out loud in a safe space works wonders.
My signature coaching style entails a dynamic synergy of heart-centred discussion, transformational energy processes and aligned practical action, augmented by Giza Crystal Reiki.
Pure Source energy (light of consciousness) beams through your physical and subtle bodies so you connect to your truth, confidently stand in your light and intentionally design a fulfilling soul-aligned life.
"One who is connected to the energy stream is more powerful than a million who are not. And two who are harmoniously focused and connected to the energy stream brings about a co-creative endeavor that cannot be matched by anything else in the universe."

– Abraham Hicks
The universal law of expanding influence says that the more our energies are joined in a shared intention the more they expand and activate truly beneficial outcomes.
This confidential application is to step into a 15 minute session with me to make sure we are a good fit for my most intimate and intensive offering so that you can transcend self-imposed limitations and live the life you truly came here to live.
Hours are 8 a.m. to 3 p.m. (ET for USA & Canada) and 12 p.m. to 7 p.m. (GMT for UK and Europe) or 5 p.m. to 10 p.m. (AEST for Australia) on Tuesdays and Thursdays. Alternative appointments by mutual arrangement.
These spaces are very limited and I only accept those whom I know I can help and get results for.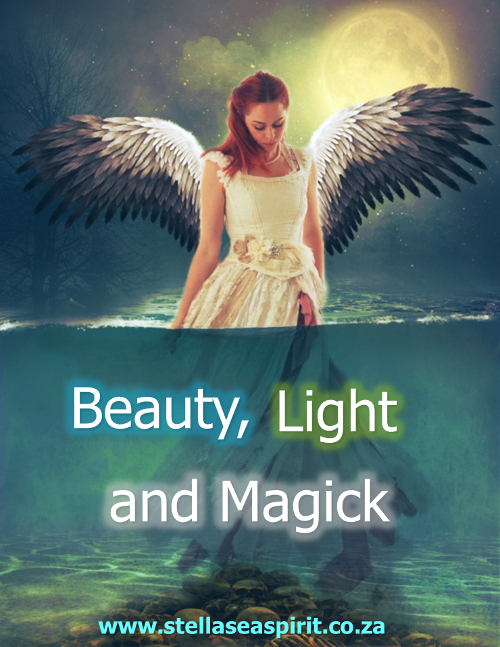 Beauty, Light & Magick 12 Week Passage
---
Together we will dive deep into your current goals ~ how to set the path in motion for your reality to follow and maintain your energy signature to align with what you really want.
Integrating an eclectic range of modalities and my unique abilities to profoundly empower, honour and encourage you to sparkle brighter than ever before, you will transform from the inside out through this one-of-a-kind immersive passage that will change how you experience yourself, your life, and your reality forever.
The Process: 
Clear out what is not serving you, 

where things are blocked or stagnant so you can boldly move forward (without pushing or forcing anything to happen)
Allow yourself to expand beyond what was working well for you, which is now actually holding you back because it is convenient and you respond from the memory of when it worked for you.
Alchemise your thought patterns, reset your vibration and encode your new frequency by working with both conscious and subconscious mind and recalibrating your aura.
Call in assistance directly from Source, with chakra infusions, the primordial elements, your personal interdimensional Support Team and the akashic realms.
Take aligned action in the physical plane, from the space of the person you are choosing to become to follow the stepping stones that take you closer to your goals.
Wicked Good Side Effects:

 Massive directed focus (energy) on the things that actually matter to you, here and now, in a particular area of your life and make rapid progress in just 12 weeks in order to integrate it into the rest of your life.

 Getting out of the haze of comfy predictable routine and in to a different state that reveals what you are avoiding because you're afraid you will get it wrong (OR you're not confident in the new actions required to get to the next phase of your journey).

 Allowing yourself to be in closer proximity to what empowers you, feeling well-supported, connected to your Soul-Source and your deeper truth so inspiration and innovation naturally flow.
How much beauty, light and magick are you open to allowing in to your personal world?

Your Beauty Light & Magick Passage Includes:
---

6 x Private Zoom (audio calls) 45-60 minutes depending on your needs — every 2 weeks. Recorded for your ease of reference.
Typically calls include connecting with your higher self, sowing etheric intention-seeds, custom pathworkings and guided journeys for soul/shadow retrieval, akashic amelioration or activation, as and when required for long-lasting quantum shifts.

Unlimited access via email between calls + unlimited intuitive guidance for the 12 week duration of your Beauty, Light & Magick experience.

12 x Weekly check ins to track your progress, course correct where necessary, stay focused, motivated and in charge of receiving your results.

12 x Weekly bespoke 30-minute Giza Crystal Reiki blasts to dissolve resistance, reset cellular memory + activate a new frequency unique to your energy signature aligned to your personal vision and divine mission.
Your Magical 12 Week Passage Begins Here…
Your Self-Investment:
Claim Your Spot Now For $2,222 USD

(2- or 4-month payment plans available)
Click the button below to complete the online form
If your application is approved, you will receive an invitation within 3 working days to book a free call with Stella to move forward with our collaboration. Secure payments via PayPal.
I booked the 1:1 mentoring passage because I really wanted to connect with someone who could teach me more about working with energy and stepping into the magick.
Before the sessions I felt quite confused and unsure what to do with newfound abilities. I also really felt the call to disrupt the old paradigm.
When we started I was a bit worried that a call every week for 12 weeks would be too much, but I am glad it was set up like this. It really helped me get at it and stick with it.
I LOVE how this commitment turned into a regular self-care ritual with the calls, check ins and Reiki. It has really deepened my connection with myself and everyday magick.
This package has made my path clearer. It has unearthed a deep sense of power that I am able to feel more and more. I am very glad to have had this opportunity to connect with someone who is intelligent, down to earth and talking to faeries all at the same time!
It's a real journey − you have to dive in, but it is so worth doing if you want to grow more into your power and learn to live more magically. It is truly transformative. And fun. It has given me a different perspective; I am more comfortable working with energy now and owning my power. 
The 1:1 mentoring has helped me turn intellectual knowledge into actually "living it". I knew magic is not something separate, that it permeates everything but I couldn't live it before, not like I can now.
Stella's mentoring is in fact very practical and grounded, it was empowering and soothing at the same time. I feel my confidence is growing and even though I am not sure where it is all taking me, I can feel momentum building. That I am on the right track and that I will finally be able to fully be me, and fully use my talents.
I will absolutely work with Stella in this way again as I really feel understood and that I can talk about anything, no matter how silly it feels at first. As a coach myself I value that some things you just can't do on your own, Stella is a very wise counsel and I can tell she walks her talk.
~ Monique, North Brabant, the Netherlands | www.persoonlijkparadijs.nl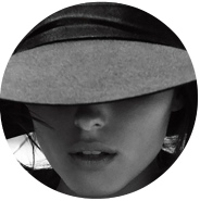 Before the 1:1 mentoring passage I felt a little directionless and lost having just broken free from old restrictive beliefs that caused me to be deeply unhappy.
I had opened up to a completely new world of ideas and thoughts, and I had all this newfound energy to invest in exploring my spirituality.
The first half of this year, before my awakening I had been very emotional and down, and had lost the passion for life. Now a few months later, I am beginning to find my energy again thanks to these sessions.
At first I was a little resistant to the calls as I was afraid that the advice given would be mundane or generic − like advice my friends or family would tell me. However I quickly learnt that the advice and knowledge that Stella passed on to me appealed to both my spiritual and logical side, which I absolutely loved!
I couldn't really see major shifts however I just felt that much better every week. Having a mentor and a guide allowed me to not only release some of my burden through conversation, but also helped me greatly in seeing how I could overcome these issues.
I know that I walk away from this passage more confident in myself and my abilities,as it helped me see and understand the power that I have to create the magic in my life.
What I loved the most was it felt so safe and non-judgemental. I find it hard to discuss my feelings and issues and this was something that I had to get used to. Stella was so warm and accepting and worked with me to find solutions. This is something that I am forever grateful for, as I could feel myself open up more and really get the most out of the sessions.
Even some of the stuff that would have sounded so crazy had other people heard it, felt so normal and natural with Stella and this allowed me to feel comfortable asking more questions. Stella is like the wise, witchy friend that I have always been looking for!
The experience was much more than anything I expected as it helped me take action, stay on track and really felt as if I was doing something magical though subtle and easy to implement techniques. I felt heard and understood and would literally be able to throw anything at Stella and she would always have an answer.
I have been able to gradually break free from always being worried, stressed, future-focussed, overwhelmed, helpless and basically every other negative thought! I have also discovered how to handle my emotions much better, which has allowed me to flow with life a lot more.
I am feeling much more empowered, strong and magical as I know that all these techniques and knowledge are now inside of me, and that I will be able to use these in my life whenever I need them.
This has been an invaluable experience that has helped me navigate the start of my spiritual journey. I am finally beginning to really understand who I am and why that is. Because I have developed such an open and warm relationship with Stella, I will definitely be back in future.
~ Isobella, Victoria, Australia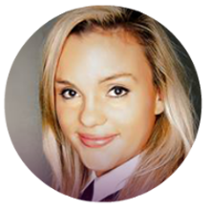 I booked a 1:1 mentoring passage with Stella because I had previously purchased one of her courses, and after using it for 3 months I was seeing positive changes that made me want to further explore my connection to magick and learn how to use it every day – it is working!
Other mentoring experiences have been very business focused and healing in the past has either been deeply emotional or passive. In Beauty, Light & Magick I feel like I'm listening and moving with the flow and trusting, rather than pushing, manipulating or controlling.
Before the sessions I was battling my head, heart and intuition. I was not allowing and trusting and I was creating more negative momentum by focusing on the negative. I was also being visited and affected by lower vibrational entities.
Now after the 1:1 mentoring passage I feel more in tune with myself and the environment and realise more quickly when I am out of alignment. I am no longer troubled by lower vibrations. I feel empowered, supported and can rest in knowing that all is happening in divine timing.
My connection with my spirit guides has definitely strengthened and my confidence in connecting with them has grown.
I love that I am now taking action that is guided from within. It is very unique to have the mentoring and healing combination – this really supercharges the benefits and depth of the sessions because I feel even more supported and rested. I seem to be making even better health choices too. I am an extremely healthy eater already but I've been drawn to increase my green and spirulina intake.
The entire experience really exceeded my expectations. It's the support, the answers within, the pathway to get there, being led through unique processes, the healing and the accountability. The long term working with Stella is magical and I have stopped worrying so much!
A 1:1 mentoring passage with Stella is essential if you want to; strengthen your connection to your personal power, learn and feel confident in listening to messages from your higher self and guides, and deepen your connection to the flow of the universe while learning to allow but also take aligned action, which is exactly what I wanted.
~ Heidi Lidholm, International Digital Nomad | www.heidilidholm.com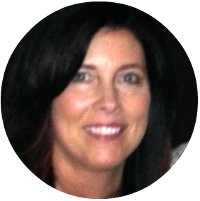 Before the 1:1 mentoring passage I was looking for hope, confidence and self-trust, also a deeper connection and relationship with the Witch within.
At the time I booked the Beauty, Light and Magick package I felt defeated, lonely and exhausted. Disconnected from the part of myself that I love.
However after the sessions I know I am a beautiful, sensual, strong, brave Goddess of a Witch, who is full of wisdom, has a great sense of humor and is worthy of acknowledging and using her amazing gifts.
Stella continually impresses and amazes me with her wisdom, knowledge and knowing (she always knows what to do without batting an eye)! My favorite part has been talking with Stella every week, and the spells and the energy I felt while doing them.
Also how much more comfortable I've become with this. Stella answered every question or concern and never left me to fly by the seat of my pants.
I don't think I would be where I am today without the unique connection of the 1:1 setting. I LOVE making new self-discoveries and growing and I know that I will work with Stella again as feel I have a lot of untapped potential!
~ Kristen, Oklahoma, USA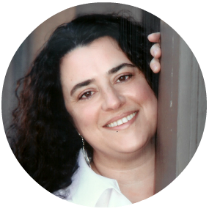 I booked the 1:1 mentoring passage because I wanted to live from a place of self-trust and confidence. Before the sessions I was holding onto past baggage but didn't know how to let go.
Now I am able to acknowledge and release that which does not serve me quickly and easily. I am able to face the world with open eyes and an open heart. These sessions helped me find and maintain balance within myself.
Stella's perspective and presence during our conversations helped me to shift in subtle but profound ways. She is open and allowing which helps me to be the same. Stella presents a genuine interest in each session and her weekly guidance was spot on. I felt an immediate trust with Stella prior to working with her and that trust was confirmed week after week.
I was pleasantly surprised by many things during the course of our sessions − at times what seemed to be the most insignificant detail became the most purposeful and resulted in the greatest personal insights.
By incorporating the simple energy alignment and visualization techniques I am more empowered. The releasing meditations and exercises were exactly what I needed and I now understand how to release and receive simultaneously. This process helped me to trust myself because our sessions confirmed all that I already knew and more.
This experience differs from previous experiences as I was accountable for my needs and wants every week. Whereas, in other previous experiences I would have profound moments but then fall back into my old patterns of thought.
The format of the 1:1 mentoring passage creates a forward flowing process of self-enlightenment and follow through. The 12 week passage provided a platform for me to share and discuss my thoughts in an open setting where I felt safe with disclosure and where I received instant feedback and guidance.
Working with Stella has been illuminating. I have been able to accept myself in so many ways that I was not before and it has helped me to realize that I am the key to my freedom.
I would work with Stella again because discussing and sharing methods and outlooks on connecting with self and The All is beneficial. It helps to expand consciousness and the free flow of energy. This program has truly helped me in body, mind and soul. I am brighter and lighter!
~ Shirley, Texas, USA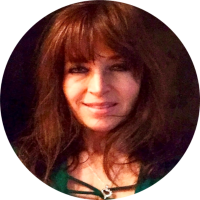 I was feeling discouraged with myself, hopeless, actually when I booked the 1:1 mentoring passage with Stella.
My number one objective was to make peace with junk food and stop gorging myself on it, but I also wanted to finally end a misaligned relationship that had continued for a few years.
Knowing all of this was going to be very difficult for me, because I had not succeeded on my own in the past; I knew I needed this coaching package! I was at my wit's end and what Stella had written about it resonated with me as soon as I read it.
I learned that I have had an insatiable appetite for love and affection which no guy nor any amount of junk food would ever satisfy. A change in my DNA would be where the work would have to start and end, and Stella illustrated this to me in a very loving, patient, and compassionate way.
During the mentoring passage, I became resistant to doing some of the work required and saw that when I raise my vibration, my negative self comes up with a lot of resistance. It's easy to release yet not easy to create new – this is what surprised me the most. I now know that it was also because I had no idea who I was. I cannot even put this into words!
Through coaching and mentoring with Stella, I have learned that I need a support system and someone to be accountable to. All of Stella's energy work and working from the DNA, healing from the inside out is what makes this passage way beyond any mentor program I have seen or studied!
This mentoring passage will assist you in accepting all of yourself, loving all of yourself, and bringing back in all of those parts of yourself that you never loved and even all those parts you never knew were a part of you from many interdimensional levels.
It is from this place that you can begin to build the Self that you know you have inside of you that has been asking you to come out and blossom.
~ Estelle, Saskatchewan, Canada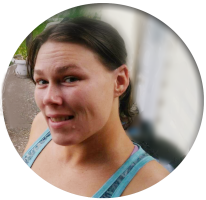 I booked a 1:1 mentoring passage because I realised that I needed help in taking action to adjust my energies out of harsh habits that didn't serve my higher potential.
I appreciate feedback from Stella as she has a world of knowledge and is willing to share. I loved accepting the visualisations and incantation suggestions offered. Stella didn't give up on helping me through the harsh energies I needed to back away from and reminded me to take it easy and be appreciative of myself.
After working with Stella I have more patience to understand what comes my way as in what I think, do and don't see or experience. I have learnt how very soft yet how very determined I really am! I now talk to the winds of change with confidence that they can hear, see and feel me too, no matter how much patience it takes.
As a result of this 1:1 mentoring passage, I take with me a coaxing and gentle voice that recognises outdated patterns and new patterns of learning. I now love finding new spaces to practice exploring within and confidently transform discomforting sensations while allowing an abundance of health and pleasure into my being.
~ Elle, Tasmania, Australia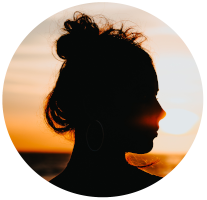 At the time I decided to book a 1:1 mentoring package, I was at a place in my life that was very good, but I really felt like 'something' was missing. I had gotten away from my witchiness and wanted to find my way back.
I wanted to optimise my time in getting 'back on track' and accelerate that process, so the 1:1 coaching really appealed to me, plus I could do it from the privacy of my own home, across the world. I also felt I had some 'blocks' to making progress to where I wanted to be spiritually, and felt that Stella would be able to help facilitate moving past that (which she did)!
Stella's approach to working with the cosmic forces and interdimensional support team directly, and her approach to modern witchcraft resonated with me and testimonials from past clients made me feel very comfortable in my decision that she was the best person to work with.
As a result of my mentoring with Stella, I am moving forward in a way even better than I imagined possible. I am integrating my beliefs and practice into my daily life, and exploring new and exciting possibilities and realities and I am confident in my ability to manifest my desires.
I was finding it very challenging to get back to living in my place of authenticity, and feel I have received invaluable advice and practical tools through my mentoring sessions with Stella to do so now. In addition, with Stella's assistance, I was able to clear a roadblock that had been plaguing me for many years.
The best part of mentoring with Stella is her kindness, compassion, and knowledge. She is also the ultimate professional. Stella is SO EASY to talk to and a WEALTH of knowledge. She always seems to know the right answer! In addition to her wonderful coaching and guidance, we also discussed very useful tools, tips, and advice on the 'practical' area of the Craft, such as spells, ritual work etc. I really enjoyed speaking to Stella on a regular basis.
The biggest takeaway from this experience is knowing I was always on the right path, even though my beliefs and thought processes may not be (ok, definitely are not) considered to be the 'norm'. I am so grateful for the time I spent with Stella. The weekly check-ins and doing the work between our sessions was very good for me in terms of the commitment to myself and spending time on myself and what matters to me.
I don't feel like I've done the mentoring and that's it. My time spent with Stella has set me up with a great roadmap, tools, and resources for continued growth and learning on my journey to live my life with authenticity.
~ Ann, Atlantic, Canada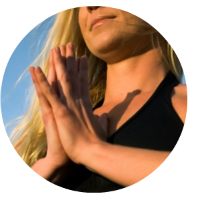 At the time I booked a mentoring passage I was dealing with a relationship concern, inner conflict and an energy problem. I was feeling insecure and not sure where to turn or what to do next and very negative.
After working with the guidance and tasks provided, I have become a lot more positive and know anything is possible. Things have definitely come around and started changing for the better. I love how much insight I have gained and it's really helped me a lot.
It's remarkable how everything starts coming together after you change your mind set and I am more myself again, which is a breath of fresh air!
The most important thing people should know about this 1:1 mentoring package is that only you can change what is happening in your life and it will give you the guidance needed to get focused and on the right road if you are ready and want to.
This passage also reminds you of the little lessons we learn in life and explains why certain things are happening to you. I would definitely recommend it because this guidance helps especially when you are lost. And it can but only help!
I would gladly work with Stella Seaspirit again because I never felt like I was a nuisance and if there were any questions I had, I could ask and Stella always responded.
I had a good warm feeling from the beginning and liked Stella's approach of honesty… not just trying to make me feel better, instead coaching me into insight about the situation at hand. I feel like I don't want to just stop here now! I want to develop more and more.
~ Amy, Gauteng, South Africa
STELLA SEASPIRIT HERE, PROFESSIONAL SOURCE-RESS
How I'm Different From Other Coaches and Mentors…
⚡️ My personal spiritual path is solitary, somewhat shamanic and rather eclectic therefore my teachings are such with no loyalty to any particular tradition or formal aspect of the Craft. I work directly with pure Source energy.
⚡️ I came into this world spiritually awake and have been facilitating transformation through self-awareness and quantum alchemy for others since 2006. I don't work alone, I bring my personal interdimensional support team to the fray to work alongside yours with permission of your overlighting soul-self.
⚡️ I generously and compassionately share my expertise with you so that you can apply it on a deep level in your own life. As a starseed channel the minute our energy is connected I'm already facilitating multidimensional shifts for you; my energy field is like a galactic weed whacker.
⚡️ I see the sparkle in your soul and hold the space for you to glow by providing the customised guidance, love and support for you to succeed.
⚡️ I'm the custodian of some tiny (and VERY powerful) double terminated clear quartz crystals formed in water by double helix spiral generation, which is a rarity in the mineral kingdom. They cannot be bought, only gifted to those who are aligned, by the world renowned master astrologer, psychic and extraterrestrial contactee known as Lavandar.
She was telepathically directed to place them in the Queen's Chamber of the Great Pyramid of Giza, while the sun was in Scorpio and the Earth in astronomical alignment with the Pleiades, for a group of off-planet Pleiadeans to place codes of frequency within these crystals.
If you are unfamiliar with astrology, Scorpio is respected for its qualities of intense and major transformation. They became known as the Giza Crystals with Star Gate Codes, which are now legendary throughout the crystal network for the immense amount of celestial power they hold, which cannot be corrupted by anyone or anything from any dimension.
My mentoring approach is
Rooted in supporting your personal empowerment, spiritual expansion and fostering conscious awareness of how you are the creative force in your life. You will be doing approximately 80% of the talking. 
When I deliberately tune in to your energy I receive a stream of consciousness (a cosmic download through my channel). This means I hear specific words or phrases and see movie-like cutscenes in my mind. Mostly it is just a sense of clear knowing (claircognisance) and feeling (clairsentience). I am a vessel through which Source energy works so I simply open up and allow for the most appropriate flow to occur.
Don't expect a psychic reading of any kind/messages from your guides/angels etc. That keeps you in a fear-based pattern of dependency and mistrust of your own intuition. Instead I hold the space for you to experience greater soul expansion and advocate your highest potential to stand in your own light and power, spiral up and go on to create better.
Coaching isn't going to change your life for you. You are going to do that. However, coaching is like shining a light on what you know in your innermost core. My role is to help you get in touch with that inner wisdom and follow through on it in practical everyday actionable steps.
You are IN this world, not OF it Witchy One. This means you get to play by a different set of rules.
Concepts and actions alone don't set magick in motion.

Consistent harmonious vibrational presence does.

There is a huge difference between intellectualising metaphysical principles and actually practicing them as a living philosophy.

And what is right for you is not necessarily the same for everyone.
This isn't a cookie cutter process. I tailor it to your unique needs. You decide what to bring to the table for each session to make it meaningful for you. Whatever comes up, we address that.
It would be my honour to guide you on your path to make being a confident soul connected Modern Witch a natural way of life for you so that you get to retain the magick for a lifetime.
Ready to be as never before?
Click the button below to complete the online form
If your application is approved, you will receive an invitation within 3 working days to book a free call with Stella to move forward with our collaboration. Secure payments via PayPal.
Some need-to-knows
---
Guidance and spiritual prescriptions offered are in no way a replacement for sound legal or medical advice and/or treatment by a qualified professional. If you have ongoing overwhelming issues please seek out a specialised support group or program.
Private coaching/mentoring sessions are not a substitute for sound legal or medical counsel, they are however effective as complementary action.
Consultations are not for use in emergency crisis situations or if your personal safety is at stake; please contact your local authorities or trauma centre.
I do not predict the future as if it is set in stone. This is not a psychic reading of any kind. It is discussion, the sharing of ideas and spiritual guidance. I do not claim to heal you or make your problems disappear over night.
Mentoring/coaching isn't going to change your life.

You are

going to do that. However, coaching is like shining a light on what you know in your innermost core. My role is to help you get in touch with that inner wisdom and follow through on it in practical everyday actionable steps.
At no time do I invade your personal space or remote view. All clients request this service out of their own free will based on their own discretion.
This is NOT me teaching you formal lessons. You will be doing approximately 80% of the talking. I am your sounding board for confirmation, clarification or a shift in perspective you may not have considered before and then committing to the action required for personal alchemy to occur. I will advise you as you carry out proven techniques steeped in ancient principles.
If you are unsure about what you are asking for assistance with, contact me beforehand to enquire if I will oblige.
Happiness Guarantee & Refund Policy
---
There are no refunds on any life coaching services once commenced. No cancellations. No exceptions. I bring the best of myself to our collaboration and I firmly believe that you get out what you put in. If after reviewing your situation, and we aren't a good match, I will let you know and suggest a better direction if I am able.
In my experience with energy transfiguration, I have come to know that there are very few instances where it is unable to bear some influence. So, even if we do not achieve the exact results we set out to obtain, we will still cast a favourable sway for the highest outcome of your situation. Please understand that when you invest in your Self with this service, your purchase is final.
If you have any questions about a coaching/mentoring request that is not answered on this page please don't hesitate to contact me and I will do my best to resolve them with you. I want you to have happiness and peace of mind in my service to you.
Cancellation Policy
---
If you need to cancel or reschedule a coaching call, I require a minimum of twenty-four (24) hours notice by e-mail. Then will reschedule for another time when we are both available.
IMPORTANT! I only permit one rescheduling. If you do not call in at the prearranged time, I will contact you to reschedule. If you then miss your rescheduled time, the coaching call is forfeit. In the event that you miss two coaching call appointments consecutively the service will be canceled without refund. No exceptions.
Since neural pathways don't (usually) change overnight, you need to commit to this mentoring passage for at least three months. In most cases, by the end of three months, you'll have what you need to move forward on your own.
Ready to Start Your 12 Week Passage in Beauty, Light & Magick?
Click the button below to complete the online form
If your application is approved, you will receive an invitation within 3 working days to book a free call with Stella to move forward with our collaboration. Secure payments via PayPal.