Ritual Magick to Petition Your Ancestors and
Overlighting Beings for a Unique Soul Alignment
Each year around your birthday you experience a Solar Return. It is when the Sun reaches the exact degree it was at the moment you were born, a return to its original position.
This is a powerful energy window for you to empower and create a restore point for wholeness, realigning with your sacred blueprint and innermost magical core for the proceeding solar year.
When you are born your blood crystals are imprinted with the frequency of the positions of the celestial bodies at that precise moment. Just like crystals can be attuned to a specific frequency, the silica in your body naturally aligns with the first energies of land, sky and primal sea it encounters in that precise moment and place.
It's a blueprint that you carry, encoded in your body for as long as you walk this Earth.
At the time of your solar return each year your crystalline matrix (the subatomic structure that lends you physical form here) begins to resonate and align once more with your original frequency. This amplifies your thoughts and ability to manifest a thousand fold, setting an upward spiral of magick for you if you choose to engage it.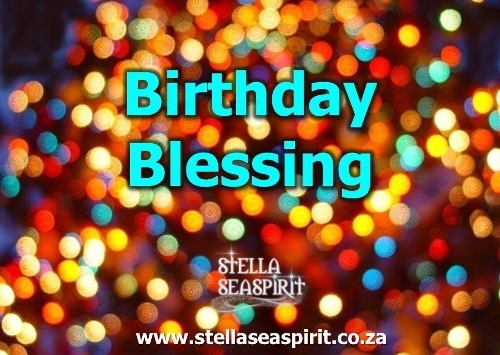 Petition your ancestral lineage and overlighting beings to:
Weave a powerful flow of health, money, blessings, love, laughter, expansion, success, happiness, grace, ease, opportunities, luck and all good things into your year ahead.
Dissolve blocks and obstacles on your path, alleviating worries and frustrations, fears and concerns.
Cleanse your aura, balance your chakras and upgrade your light quotient for your new solar cycle.
I was skeptical the first session I booked but after the second one, I was like "WOW! This gal really knows her stuff!" 
I was absolutely amazed at the sensations I was receiving.
I smiled when I thought of it this past Saturday – just think, Stella in South Africa, all those miles away is doing something just for me at the exact same time I'm out here sitting in the sun in Phoenix, AZ!  How great is this?
For my third session with Stella, a few minutes before 8 a.m. I went outside in my yard since it was so beautiful out.  I walked out my back door and stopped and came face-to-face with a beautiful hummingbird. He flitted around stopping at a flower about 5 inches from my right hand, came up to my face again and then flew away. What an awesome experience!
Once the session started, I mentally saw a golden bubble around me that faded to bright green. I felt very safe. I felt a heaviness in my left hand as if something were placed gently in it.
After about 15 minutes I started to feel very dizzy, almost like I'd been drinking.  After about 20 more minutes I needed to go into the house and it was quite difficult to maintain my balance – almost like I was staggering. I was almost giddy.
I went in and sat down. After a few minutes it faded and I was fine for a short while.  After another 30 minutes the same dizziness returned while I was sitting down for about 10-15 minutes and then it was gone and I was fine the rest of the day.
Many Sparkling Blessings to you and thank you again for all you do!
~ Dee, Arizona, U.S.A.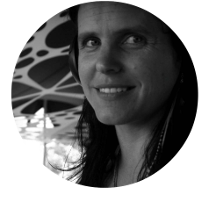 It was an awesome experience, thank you. I had a nice salt bath, then went through my list and added final affirmations to it.
When I lay down with candle light at the start time I immediately felt the energy working through me, I knew it was not just me, it was definitely extra energy!
I felt it for the first 15 minutes or so, then went into deep relaxation, no particular visions or feelings, just rest and allowing the flow. I set a gentle tone alarm for so I knew when to come out after the crystal grid session. I know I did not fall asleep, it was really an amazing deep relaxation.
Thank you SO much, you are an amazing and powerful channel, I felt like I was in good hands, safe and secure. The next day I knew that my intentions had been set in a deeper level within my Soul, thanks to your guidance.
~ Julisa, Western Cape, South Africa | www.customcreation.co.za
Available to You for Only $99 USD
20% OFF FOR A LIMITED TIME
Regular price is $125 USD per 30 minute session
Click the Paypal button below. You will receive confirmation of payment in a matter of moments.
What it is
Highly flexible across time zones and available anywhere in the world. This multidimensional energy sending directly boosts the consciousness within your cells, activating your divine original blueprint thereby facilitating the free flow of energy around and through you.
A Birthday Blessing is a thirty minute deep magick sending performed remotely by me on your behalf.
In sacred space I invoke the Ancient Ones of Earth, Sky and Spirit in a rite to invite a powerful flow of blessings into your path, dissolve blocks and obstacles and cleanse your aura to upgrade your light quotient for your new solar cycle.
This is all conducted under the guidance of your Overlighting Interdimensional Support Team so that the cellular memory and light codes are integrated at the correct rate for your specific soul blueprint and physical constitution.
During this ritual magick session I use your astrological chart (like Spirit GPS) beneath a crystal grid that includes double terminated clear quartz crystals that were encoded in the Queen's Chamber of the Pyramid of Giza for 48 hours.
The spiral of energy raised is sentient in and of itself and will develop over the weeks and months to come, unfolding at the most appropriate rate and frequency in accordance with your highest good and to the benefit of all as it is overseen by your personal Interdimensional Support Team.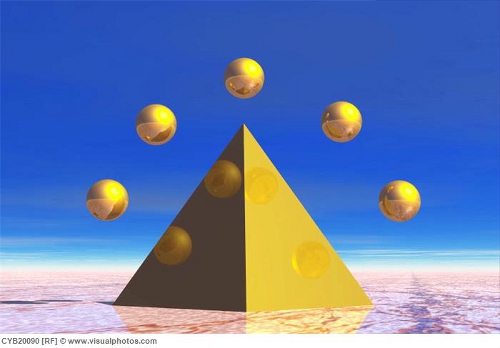 About the Giza Crystals I Use:
The set of crystals I work with are clear quartz. This includes some tiny (and VERY powerful) double terminated quartz crystals which originate from the Jeffrey Mine in Arkansas, U.S.A. They formed in water by double helix spiral generation, which is a rarity in the mineral kingdom. A diver was commissioned to dive 90 feet (27 metres) to retrieve them.
There is a finite number of Giza Crystals left. They cannot be bought, only gifted to those who are aligned by the world renowned master astrologer, psychic and extraterrestrial contactee known as Lavandar.
She was telepathically directed with the task of placing them in the Queen's Chamber of the Great Pyramid of Giza for 48 hours, while the sun was in Scorpio and the Earth in astronomical alignment with the Pleiades, for a group of off-planet Pleiadeans to place codes of frequency within these crystals. (If you are unfamiliar with astrology, Scorpio is respected for its qualities of intense and major transformation).
As a result, these crystals may be referred to as Star Gates and hold an immense amount of celestial power.
How I Do It:
Most people who received these special Giza Crystals would be tasked via telepathic communication to place them in specific locations (sacred sites, trees, buildings, lakes etc) to assist with the restoration of the planetary grid.
However, it didn't happen that way for me. I started recalling rituals (pages and pages of invocations) using quartz crystals, drawing in celestial and elemental energy to assist people to realign with their natural state. No one else on the planet works with these crystals the same way as I do.
My ability to help you tap into your own power and align it to cosmic flow with elemental and celestial support to personally transform your level of vibration is something I do naturally by recalling these rituals I used to perform in celestial temples with crystals in other timelines (Lemuria, Atlantis, Ancient Egypt).
Using channelled invocations I evoke the celestial and elemental energies that you already carry within your DNA via your astrological natal chart. Because every single cell in your body carries this imprint from the moment you were born and what you wanted to be, do and have in this incarnation.
Using your astrological chart like a unique fingerprint it's like "GPS" for the energy sending and this is what triggers the shift, from within you. This is extraordinary energy work that strengthens your soul mission and purpose for being on the planet and brings opportunities and people onto your path that support this unfolding with more ease and grace.
The quartz crystal grid links up with the grand crystal grid of the Earth and conducts the spiral of energy to wherever you are, permeating your physical and subtle bodies.
Just like ley lines form an energy system, so too do your meridians, chakras and aura. During your ritual the energy infuses your molecular structure, dissolving any energy blocks and bringing your vibration into alignment with your original sacred blueprint.
In sacred space I invoke the Ancient Ones of Earth, Sky and Spirit and invite the sacred lineages devoted to collective Deep Magick, through all directions of space and time, who wish to step forward at the time of your sending to optimise the next phase of your journey in the highest light and purest intent.
The Procedure
A Birthday Blessing is singular 30-minute remote multidimensional energy sending optimally timed during your personal solar return window.
I will send you simple suggestions to prepare for your session when I confirm your booking. You don't have to to do it but it's recommend so that you can enhance your intentions for your year ahead in the best way possible. Alternatively simply open your heart and mind to receiving the Birthday Blessing when you make your booking and submit your personal details.
You can be asleep or going about your day as usual or be in meditation or a Yoga pose at the time of your session, whatever you prefer! 
Most people find ritual magick sessions with me relaxing and/or rejuvenating and report sensations of heat or tingling, some even feel "hands" stroking their aura as the energy moves through their entire system.
Sometimes, clients feel very little or nothing ~ this does not mean that it is not working for you, everyone is different in their sensitivity of psychic energy and perception of it.
There is no limit to the number of Birthday Blessings you can have. Each year you may request one to accelerate your personal expansion and invite abundant blessings into your life.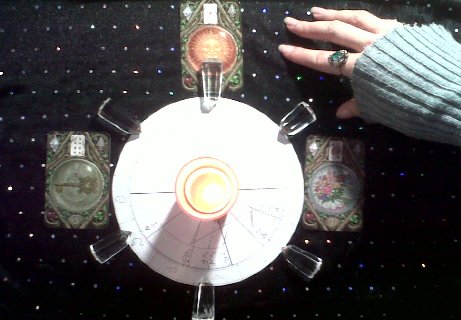 You receive a mini report about your session in PDF that includes a photo of your grid within 24 hours of completing your session.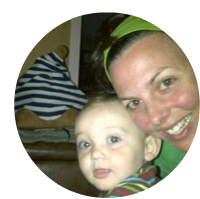 Last night after grooming myself following a long day I walked by the clock and it was 11:23 p.m. the exact same time my session with you was the night before! I decided to go outside and look for the moon.
It was shining brightly behind some tall beautiful evergreens. I looked up to the left and saw a shooting star. Insects were very attracted to me all evening. My fingers felt heavy like lead and I started to get tired. I observed some more and decided to go to bed.
The day after I enjoyed the afternoon at a Mountain Lake and was again surrounded by insects… bright blue damsel flies, dragon flies, various types of butterflies, and fruit flies. There are usually those types of insects but this time there was an abundance and also geese which I had never seen there before.
My son who is just over one, kept walking towards the mountain. And I couldn't figure why he was attracted to walk that way when we were all at the water. So I scooped him up and discovered lots of quartz rocks all along the eastern shore. I had never ventured on that particular side before. I felt very magical all day."
~ Cristina, British Columbia, Canada
Available to You for Only $99 USD
20% OFF FOR A LIMITED TIME
Regular price is $125 USD per 30 minute session
Click the Paypal button below. You will receive confirmation of payment in a matter of moments.
Simply put, if this service resonates you will feel the call strongly within the fibres of your being. I look forward to connecting with you on the astral and facilitating your next step in spiritual expansion!
This service is especially suitable if you want to:

 Receive a bespoke cosmic boost attuned to your soul essence so that you move forward on your path in more ease and joy

 Brighten your energy field and open your chakras to "upgrade" your light and dissolve blocks/obstacles that no longer serve you

 Activate a gift that lasts all year, drawing synchronicity and good fortune into your realm

 Engage interdimensional blessings that touch all aspects of your path, known and unknown
Important: Read This! Do not undertake this decision frivolously. This is potent energy work. Be prepared for big shifts physically, mentally, emotionally and spiritually. If you are pregnant or suspect you may be, please postpone until another time.
If you have had an artificial regulator medically inserted please be aware that due to the electromagnetic intensity generated by this work that its functioning may be affected. If you have a chronic health condition I strongly recommend you collaborate with your preferred health professional to monitor symptoms and adjust treatment if necessary.
What To Do:
Upon completion of payment, Paypal will direct you to an online intake form so that you can send the following details to me:
1. Your full name
2. City, state/province and country of birth
3. Your date of birth in day, month and year format E.G. 7 April 1983
4. Your time of birth (if unknown, don't worry it's not pivotal!)
5. Your current location i.e. city, state/province and country
If you are not directed to the web form for some reason after completing payment, you can simply return to this page and click here.
Available to You for Only $99 USD
20% OFF FOR A LIMITED TIME
Regular price is $125 USD per 30 minute session
Click the Paypal button below. You will receive confirmation of payment in a matter of moments.
Happiness Guarantee:
There are no refunds on Birthday Blessings rendered. No cancellations. No exceptions. I bring the best of myself to our collaboration and I firmly believe that you get out what you put in. You cannot merely lay back and wait for things to shower down on you ~ although this can happen sometimes.
I do not claim to heal you or make your problems disappear over night. My job is to bring to light the sparkle in your soul so that you become a truer expression of yourself. Know that all possibilities reside within you and the onus is on you to follow through on high value mundane actions toward your desired outcome. You can think of the energy work I perform on your behalf as a supplement to your own.
In my experience with energy transfiguration I have come to know that there are very few instances where it is unable to bear some influence. So, even if we do not achieve the exact results we set out to obtain, we will still cast a favourable sway for the highest outcome of your situation.
At no time do I invade your personal space or remote view. All clients request this service out of their own free will based on their own discretion.
Please understand that when you invest in your Self with this service, your purchase is final. Supplies are used and time is spent. Consider this a small investment that will exude blessings greater than you can imagine for many years to follow.
If you have any questions about a Birthday Blessing that is not answered on this page please don't hesitate to contact me and I will do my best to resolve them with you. I want you to have happiness and peace of mind in my service to you.
Available to You for Only $99 USD
20% OFF FOR A LIMITED TIME
Regular price is $125 USD per 30 minute session
Click the Paypal button below. You will receive confirmation of payment in a matter of moments.