Does this sound like you?

You've held a certain fascination with witchcraft and magic since you were a child but because of your family situation or other priorities you haven't explored it until now and you would like a clear, simple framework to help you pull everything together.

You would love to just DO witchy things but you feel awkward and uncertain when you do and your options of who to ask for guidance are limited. So rather than getting it wrong you just do nothing and you find this inner wrestling with yourself frustrating.

You don't categorically consider yourself a witch because of all the negative connotations the word encompasses, but lately the call to explore this mysterious part of you has become hard to ignore.

You've noticed your spirituality has taken a backseat to work and family life however remembering who you really are is important to you and while it seems hard, you realise you need to MAKE time for yourself even if it's in brief spurts, because it makes you a happier person.
If it does, then let me show you…

How to confidently stay magical in simple, practical ways with limited "me time"
How I did it
---
Born naturally witchy, I possessed a driving thirst to deepen my connection with the subtle energies that knew me at my core. I was seeking something that I just couldn't put my finger on.
One day I realised what it was that all the books and course materials I had poured over were missing…
Sensory experience.
Nothing conjured up the sensation of the unseen energies for me like hearing the wind in the leaves of trees.
Empty words on pages left me feeling rather lacklustre.
There is a HUGE difference between talking about the unseen realms and gaining knowledge about them through reason alone VERSUS actually working with the cosmic forces directly.
What I was looking for was
---
The trigger that would bring magick to life, not only in my head and heart but in the very fibres of my being so that I could confidently walk between the worlds of spirit and matter.
I wanted to bring the theory into practice and actually feel the shifts taking place.
I wanted to experience magick in the here and now. And I do.
How will you get there too?
---
Well my lovely Witchy friend, you are about to be handed the exact processes and techniques that those before you have already had positive results with so that you can make this shift from wistful witch to sparkling witch at a much more accelerated rate.
The Coven's training materials build upon themselves allowing you to develop more fully. They meet you where you are at, raise your awareness and support your intentions as you progress.
Everything I show you I have learnt and experienced for myself first hand, so I know it works.
Understanding how magick and spells work is not enough.
Giving the energies expression through you brings them to life in your reality.
It can be challenging to practice witchcraft in our fast-paced distracting technology driven world, especially when it seems like the people and circumstances around you don't understand or nurture your soul.
As a Coven member you get the theory behind the methods so you understand the dynamics PLUS the practical exercises that help you integrate the subtle energy work and anchor it in your being.
When you embody these sensations inside yourself they become 100% real for you. Then it is up to you to build on to that with your own soul wisdom, rising into further new levels of experience.
I invite you to join us and experience what living as a real modern witch 24/7 is like. It's easier than you think.

The Sparkling Witch Coven brings the ancient wisdom and deep magick within you to life in a digital age!
Best of all, it's not another boring list of correspondences, recipe-book of spells or set of hoops to jump through to be able to access "secrets" reserved only for a few.
It's an experience that will alter your way of being in this world for good because it gives you the secrets and skills to live in cosmic consciousness everyday.
Learn the Craft plain and simple as applied to real life without dogma.
I work directly with Source energy so the material is eclectic and nature-based. (Non-pagan, non-Wicca, non-feminist and non-Christian so that you can make it your own).
The core principles steeped in ancient wisdom are delivered to you in a very modern way to help you heal inherited patterns, reclaim your power and design a life you love.

You are hereby cordially invited to:

 Access your inner power

 Experience more flow and synchronicity

 Align with cosmic forces

 Have peace of mind that you are safe while doing so
We look forward to the pleasure of your company, no matter what your skill level is.
No experience required. An existing interest in astrology, the elements, nature spirits, crystals etcetera ~ even if completely new to you is enough.
About Your Hostess
As a lifelong hedgewitch with 15+ years experience, I have been successfully helping modern witches reunite with their innermost magickal aspect so they can explore a deeper connection with their interdimensional or spiritual nature, since 2006.
I am the creatrix of the Sparkling Witch Coven and mentor to magical starseed. I'm also a certified law of attraction life coach, qualified holistic therapist, Reiki practitioner and hold a postgraduate degree in Psychology with a wealth of knowledge in a wide range of transfiguration and spiritual modalities that help you interlace your life with magick in a practical everyday manner.
My personal path is solitary, somewhat shamanic and rather eclectic therefore my teachings are such with no loyalty to any particular tradition or formal aspect of the Craft. I work directly with pure Source energy.
You are in the right place if

You are brand new to witchery and wanting to bring the magick you feel pulsing inside to the surface while starting your journey on the best foot, safely.
>> This Coven will give you a clear starting point and accelerate your skill development.

You already consider yourself pretty witchy, having researched and learnt a lot, maybe even taken some courses. Yet, you still feel like something is missing from your practice.
>> This Coven will give you the techniques and connection you crave.

You are a long-time practitioner who has lost "that loving feeling" you had when you set out on your path and you want to re-engage your spirituality in a fresh way.
>> This Coven can help incite fresh perspective and get you sparkling again without dogma.
The top 4 ways in which your spiritual practise is about to change (for good)

 Develop your intuition so that you can receive your own inner guidance more clearly in a way that enhances your unique strengths and talents that helps you face life's challenges with confidence

 Deepen your connection with the elements, stars and moon so that you can sense their presence in any given moment and direct them into your magical workings or toward your aspirations

 Raise your vibration, transform pesky limiting beliefs and retrieve soul fragments from other timelines by downloading light codes and frequencies direct from the noosphere

 Feel happier and less stressed which positively impacts ALL areas of your life and also benefits the Greater Whole
Join us in the online Sparkling Witch Coven and become part of an etheric temple that links kindred spirits in a group mind across the globe.
Interact as much or as little as you like. Your soul presence is noted and appreciated.
What you do with the information and resources and how you apply it in your day-to-day life is what will make your membership most meaningful.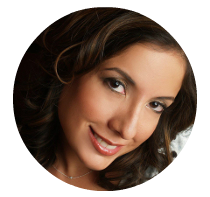 "Before joining the program I had some doubts about it being hokey versus actually helpful. I'm glad it was the latter Stella! After the first download packet I could see the wealth of knowledge provided and the support from Stella personally.
I was a total beginner and very interested in the topic but had no idea where to start being a Witch. This gave me a wonderful foundation providing me with the direction I needed, and also sparked my interest to continue my education and experimentation.
The program has much more information and background than others I have encountered. It's very easy to understand and above my expectations.
My natural inclination to nature is more focused and the materials covered strengthened my views. I am more confident in my magick, especially in creating my own rituals. I have a better understanding of how it all comes together. ~ Michelle, California, U.S.A.
=======================================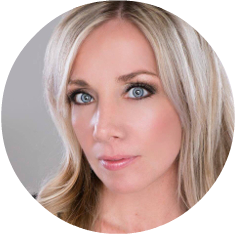 "I bought so many books on how to do spells before but nothing came close to this program. I would have paid Stella twice what she was asking as I feel that I have truly learned what I have been seeking for a long time.
Going through the materials made me realize that I need to be aware of my feelings and thoughts more and it did change my perspective on things. I know how to change my feelings and mood once negative things come in using my senses and emotions with the elements.
This program has helped me be more consistent in my daily practice, as a result all of my senses have been heightened. I'm feeling more confident on what I am doing and how I am doing it. Stella has such a soothing voice for the audios and alignments that I very much enjoy listening to.
I would recommend Stella to anyone seeking a teacher who explains things so it makes sense to you. I had no doubts about joining and, I couldn't wait to begin. Stella is a wonderful facilitator!" ~ Melissa, South Carolina, U.S.A.
=======================================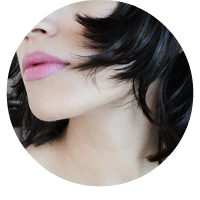 "I must commend you on the content, layout and general awesomeness – not to mention all the additional stuff that is really impressive! I love how you make some really complicated stuff so simple and easy to understand and apply.
Aside from the actual information which is accurate and enlightening, in true Stella style, spending time with myself has been very very eye opening! A whole heap of stuff has started surfacing for me, obviously the prompts are designed to allow for this but I am amazed at the depth.
As usual you have delivered the goods, Stella! Your content is thorough and in depth − allows for expansion of one's practice in very meaningful and somewhat unexpected ways.
You are a professional to the bone with a tremendous knowledge which you share in a concise, down-to-earth manner. No matter what the topic you cover it is with sensitivity and care every time. You have such a lovely way of explaining the most delicate matters. Your material is always well thought out and ordered with no hype or scare tactics. Basically you get it and you can teach it; a very rare combination.
I am so glad to have been able to purchase this material − it has proven to be exactly what I need right now in every way. Thank you." ~ Rain, Western Cape, South Africa 
=======================================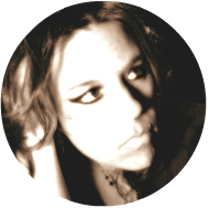 "So far my journey with Stella has been amazing it really helped me to connect with my feelings and allow me to get out of my head. I've belonged to another online resource before, but Stella's work has so much more to offer. There aren't a lot of offers that give clearly what they say and more.
Stella has helped me connect to my inner witch through her gentle approach and explanation that just makes sense to me. Plus it's like sitting with a dear friend chatting. From my experience I can feel Stella puts a lot of herself into her work. I felt connected to her the entire time with a deep sense of trust. I never had a feeling of confusion or doubt as it just felt good and right.
I have felt more connected to the universe and seeing the moon in the sky reminds me to calm my "chattering mind" and breathe! As a result I am spending more time connecting with energy flow and hearing my intuition. Mostly I have recognized how much has changed in my control of emotions and understanding how much strength lies within.
Working with Stella has actually been a bit more than I expected honestly. This is a strong program that provides lots of guidance. BUT after all of the synchronicities I've experienced from engaging with her materials I'm not sure why it surprised me!" ~ Anne, Québec, Canada
===================================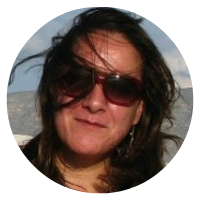 "I feel more alive than I've felt in a long time. Stella, you have created an amazing journey that made me be in touch with the Elements and with myself and for that, I'm grateful.
I could feel each of the Elements individually and all of them together reacting within me and me within them. Now I understand that regardless of where I am, I can always invoke them, feel their power and as a consequence, my power.
I am going to repeat it again and again as many times as needed in order to really absorb everything that you say. Each meditation, each question, each exercise is a true gift. Stella… you are amazing, getting to know you is definitely the best part!" ~ Paty, Mexico 
What Does the Sparkling Witch Coven Include?
The Coven is a membership community, which means you benefit from exclusive new downloads released every month ~ as well as the support you need to apply the information accurately in practical action.
At the core of the Coven is quality no-fluff experiential training so that you can master the skills you need to fully live as a confident soul connected modern witch every day.
Monthly Membership Perks
---
A downloadable New Moon group message every month as your cosmic attunement to the energy of the new lunar cycle to reset your creative power and magnetise your energy field for the best opportunities this cycle. Plus a super quick alchemical process to keep you tuned in and on track as a modern witch.
Listen to our first ever New Moon Group Message [March 2016]
A few days before the new moon you will receive an email invitation to submit your petition for that month's New Moon Intention Community Crystal Grid. Send me your intentions and aspirations for the fresh moon cycle for 48 hour celestial empowerment on my altar with high frequency quartz crystals that were encoded for 48 hours in the Queen's Chamber of the Great Pyramid of Giza.
Companion PDF's with useful information including what the energy of each moonth is best for, affirmations, aromawitchery, crystal allies and journal prompts for more conscious living, flow and connection to All That Is.
A downloadable done-for-you Full Moon ceremony and exclusive starlight transmission meditation every month so that you can listen at your convenience. All members are part of the collective energy experience and will benefit from the energy encapsulated within the recording.
A few days before the full moon you will receive an email invitation to submit your petition for that month's Full Moon Healing/Resolution Community Crystal Grid. Opt in for a 48 hour group Reiki blast directed toward any challenging situation, facilitated through high frequency quartz crystals that were encoded for 48 hours in the Queen's Chamber of the Great Pyramid of Giza.
Core Training
---
The material is eclectic and non-denominational through direct connection with pure Source energy. All the suggestions are easily adaptable to suit your personal worldview. It is not about moon worship. We do not pray to anything to do things for us. Instead we tap into our interconnectedness with the universal whole to support our endeavours, inspiration, understanding and fortitude to keep moving forward and being our best on the planet.
The Element Connection Course
Connect with each element & immerse yourself in its energy
Understand the unique gifts & service of Air, Fire, Water & Earth in magick
Quickly invoke and apply elemental secrets on any given day
The Moonlight Magi Course
Combine journaling & meditation with the lunar phases to raise your vibration & align your energy field to manifest your dreams
Work with life force imprints, astro-mentors & sacred incantations to make life smoother
Gather silvery moonbeams & iridescent starlight from the constellations to imbibe ancient light codes & live in cosmic consciousness
The Celestial Unison Course
Empower your wishes, rituals and spells with helpful supernal spirits ready to be of service
Get to know the spirit of each celestial body so that you understand each archetypes' symbolism, nature, strengths and weaknesses
Easily identify different aspects of their expression and presence within and around you to design your best strategy for success
PLUS!
The Housewitch Mischief Kit
Invite benevolent Nature Spirits and Ancestral Helpers to lend a hand
Shift and transform "challenges" with household tasks in fun ways
Play with colour in your home to express specific intentions
The Witch by Day Witch by Night Kit
A done-for-you daily practise to stay connected to your spiritual core
Set the tone of your day immediately after waking in under 5 minutes
Sleep deeply and well, enhance your inner wisdom while you sleep
The Surefire Source-ry Kit
Experience pure quantum magick as you are your own wand
No expensive tools, fancy ingredients or complex rituals
Learn the Craft plain and simple without any religion or harm
AND I'm regularly adding wicked goodies to the Resource Library for Coven members, here's a taste of what's waiting inside for you:
Connect to Guiding Spirits (incl. ancestral & loved ones)
Ultimate Psychic Protection & Defense
Self-Initiation Ritual that Releases Past Life Persecution
Creating Your Witchy Magical Name
Yearcrafter Bundle
There is more, but I don't want to overwhelm you!
Community & Participation
---
To be clear, passively engaging with the materials is only going to get you so far. You need to show up for yourself by implementing what I show you to make your investment of money and time worthwhile. So built-in to the Coven is accountability, connection and community to help you apply the training and monthly packets of information in step-by-step effective ways.
With genuine support you don't feel like a fish out of water floundering around:
Share your insights from the new and full moon downloads (what you focus on expands)!
Ask questions and receive pointers as you progress through any of the training materials and resources. Get direct, personal input from Stella each month via private email. (A valuable membership perk otherwise only available to 1:1 mentoring clients)
Optionally connect with fellow Coven members; you are kindred spirits each with unique talents within the group mind. Share your thoughts and magical adventures, get quick responses in our exclusive Facebook group
Book a single session call with Stella at a significant discount over anybody else. And you can book it as many times as you want, whenever you need. We'll hop online/on the phone and talk about enhancing your Witchiness.
Interact as much or as little as you like. Your soul presence is noted and appreciated. Share with us on Facebook or hang back and observe. What you do with the information and resources and how you apply it in your day-to-day life is what will make your membership most meaningful.
What The Sparkling Witch Coven is NOT
---
A formal classroom. I provide quality training in all the resources however, your personal shifts in perspective, ability to recognise synchronicities and everyday life experiences are your classroom. I delight in answering your questions to help you implement the information, but I can't do it for you.
A formal support group to deal with crises or overwhelming personal problems. Please see a qualified professional or join a specialised support group or program for ongoing issues. While we may assist where possible as a group mind our connection with each other relates largely to spiritual matters and becoming our true selves.
A means to escape personal accountability or responsibility. We do not hand our power over to any entity outside of ourselves. We do not pray to or worship anything to do things for us. Instead we tap into our interconnectedness with the universal whole and ask for assistance in our endeavours, inspiration, understanding and fortitude to keep moving forward.
We do not dwell on past injustices, fake history and persecution or rant anti-anything because we choose to move forward and focus our energy in positive ways.

You MIGHT be thinking…
Do I really need the Sparkling Witch Coven?
No matter where you are in your journey, there are two things you need to know about being a Witch (all the time in real life) and witnessing Deep Magick in motion:
1. No words on a page or screen will do that for you.
2. Teachers can only take you as far as they have gone.
Spiritual books, so-called fantasy novels and films are only going to get you so far. What happens when you come down from that conceptual spiritual high? How do you hold on to the magick for a lifetime?
As a modern witch, there is a time when you reach the end of the line with what you can do on your own. Where what got you to a particular point, simply won't take you where you want to go next.
There are very few places modern witches can go to get the support, guidance and practical metaphysical understanding they need that is customised to them.
And this is why this special movement was born.
=======================================
5 ESSENTIAL WAYS
THE SPARKLING WITCH COVEN IS DIFFERENT TO OTHER RESOURCES
YOU'VE COME ACROSS:
Join the Sparkling Witch Coven Today
---
>> Easy on the pocket
Only $49 USD per month [currency converter]
OR
>> Wrapped up and squared way
Just $490 USD per year and get 2 months FREE [currency converter]
Enhancing the sparkle in your soul? Priceless.
You will receive confirmation of membership and private login credentials with your own secret password to access the Members Portal within moments.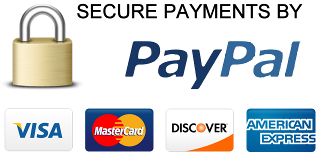 Happiness Guarantee

You have a full 30 days to try out the entire membership to the Sparkling Witch Coven. This means access to all of the kits, courses, audios, calls, resource library, the community – everything.
You get it all, and if you don't love it at the end of the 30 days, feel free to contact us, tell us what you don't love (so that we can improve) and we will cancel your account and give you a complete 100% refund.
Word of the wise: If you aren't resonating while reading about this coven, then it is probably not for you. Invest your money and time else where. No hard feelings.
Frequently Asked Questions
>> What is a Modern Witch? I'm not really sure if I am one…
Answer: Someone who is self-aware, feels connected to Source/nature/the creative forces of the universe while trusting their ability to influence the way things are and create a life they enjoy living that also benefits the Greater Whole.
>> I'm just starting my new witchy life – will this suit me?
Answer: Yes, in fact I'd say it's ideal for you if that's the case! If you immerse yourself in the trainings you will honestly shave off tons of time trying to figure things out and get straight to the heart of your Witchiness.
Instead of going in countless directions all over the place and feeling overwhelmed, you can lean on my guidance and start your practice with flexible structure, clarity on your next steps and peace of mind that you are safe and supported. Seriously, if you're just starting out… I can't wait to work with you.
>> My path is eclectic/or that of a white witch – will this suit me?
Answer: Yes! I work directly with pure original Source energy. You can easily adapt the material to suit your preferences and adapt or simply omit what doesn't resonate with you.
>> I've been on my spiritual path for many years. Will the Coven membership have anything to offer me?
Answer: Indeed! Engaging the materials with an open mind and heart will enhance your current practice, deepen your connection to Self and Source and help you stay consistent in your practical mastery if you have been out of synch.
Plus when you've been on a spiritual path for a long time, sometimes it's just nice to relax and have some fun while someone else brews you that magical cup of tea or to get re-inspired on your path by exploring a new/different technique.
>> I'm a solitary practitioner, is the group participation necessary?
Answer: You don't have to join the private Facebook group if you don't want to. All the materials will be delivered directly to your inbox and via the website. The benefit of the group is to extend the conversation, get feedback from your peers and associate with like-minded modern witches. Together we independently weave a collective magick in the etheric temple that operates outside of the space-time continuum.
>> My family member/housemate is home most of the time, I have little privacy and they don't understand or see why I do what I do.
Answer: The digital format of the Coven's materials are super discreet. The short audios (most are under 10 minutes) you can listen to with earphones. The PDF transcripts and activity sheets provide done-for-you notes so you could literally be sitting across the table and the other party would be none the wiser about what you are up to!
>> How is the Coven membership delivered?
Answer: Everything is in the Members' portal on the website. And to make it super easy to stay consistent, I send you an email bi-weekly to encourage and remind you. You just log in and can access all the materials. You can access the membership portal from all your devices: computer, tablet, smartphone.
The materials can be downloaded to any laptop or desktop computer, then transferred to a mobile device (smartphone or tablet) of your choosing. However, it is not recommended that you join this program with only a smartphone.
>> Is the content available right away or is it time-released?
Answer: You will have access to everything immediately. No waiting around. Pick out what calls to you and start witching! Of course, the monthly new and full moon resources each become available in time for their event but you can't push the sun or rush the moon now can you?
>> How much of my time will it require each month?
Answer: That's totally up to you. This isn't a formal course or workshop — there is no specific curriculum scheduled. You can listen to the audios, practice the meditations, experiment with the practical exercises, read the emails and connect whenever you like, as often as you desire. My suggestion is to set aside 2 hours per month to enjoy your membership.
If you find yourself extremely busy one week or month, don't worry, you can't fall behind. Just pick up where you left off. It will be right there waiting for you. You can go back to any training and listen/read/watch/practice whenever you are ready.
There is a reason you've been called to embody your spiritual knowing and take it to full-on cosmic being and the best part of the Coven membership is that it makes it really easy to stay on track and live in tune with your deeper self while witnessing the magick all around you. When you commit to your personal expansion, you create ripples in the space-time continuum!
>> Is there anything left to buy after I join? Any "strings"?
Answer: No. The benefits included on this page are part of your Coven membership.
I do offer other services, such as bespoke frequency healing rites and personal mentoring. These are not included with your Coven membership.
Also, I don't rule out creating something in the future that I decide not to make a part of the Coven, for example, a live workshop or conference of some kind. I'm open to possibilities.
However, I always give my Coven members advance notice… plus a discount. So Coven members always get preferential treatment!
>> Do I need to buy supplies?
Answer: While some members enjoy altar props like candles, crystals and essential oils, they are not essential! I advocate that you are your own wand. Everything you need is in the material provided. All you need to do is step up with an open heart and mind to powerfully engage. Add in extra items or "nice to haves" if and when you like.
That said, the materials can be downloaded to any laptop or desktop computer, then transferred to a mobile device (smartphone or tablet) of your choosing. However, it is not recommended that you join this program with only a smartphone.
>> Will you be adding more content, or is everything in there already?
Answer: Absolutely. Every month you receive two fresh download packets for the new and full moon. Additional guides, master classes and power packs are also added intermittently to the Coven library. I cater to members' needs and requests to the best of my ability.
>> Can I get one-on-one help and support?
Answer: Yes. Coven members have access to the Facebook group of peers and can request Insider Feedback via email on whatever they would like me to share my thoughts on with them each month. Using these options, members can receive the assistance they need.
For direct personalised help with your goals, you can purchase additional mentoring passages with me whenever you like.
>> Can't I just learn this online for free?
Answer: Of course. We can find everything online these days, which is a blessing. You are absolutely welcome to do your own research and develop all these skills on your own. But it's not just about accessing the information… it's about discerning a quality resource, what order you should be learning things in, finding like-minded people to discuss ideas, observations and experiences with, and being guided.
The value of the Coven is in the experiential learning. There's a huge difference between knowing something and actually implementing it in your life on an everyday level. Within the Coven I'm sharing the exact processes and techniques that I know work because it's what I developed out of my own experience and research. This is what I was looking for when I wanted to take what I knew and live it here and now.
If you resonate with this Coven, my advice is to join us. By fully engaging what inspires you, you ignite your soul essence and as it flows more freely and powerfully around and through you, it in turn positively influences every other area of your life!
>> What if I don't like the Coven once I'm in there?
Answer: Well, if it's resonating with you so far, I doubt that will happen. But I'm biased *cackle* Either way, you can check it out and see how it works for you. If you decide it isn't for you, just cancel anytime. You can also request a refund within the 30 day period and I'll honour it in full.
>> How do I cancel my membership?
Answer: Obviously, I'd love to have you as a member for quite some time. The Coven is a library and community that grows with your witchiness. But, I know cancellations are part of life.
You can cancel your own account at any time. Simply go to your Account screen and you will see the option to cancel. There is a super short exit survey so I will know how I can improve things… then you will be on your way.
If there is anything at all that you are unclear about or if you have any questions about the Coven that are not answered on this page please don't hesitate to contact me and I will do my best to resolve them with you. I want you to have happiness and peace of mind in my service to you.
5 more benefits of this online coven
---

 Flexibility. You can be on your couch or at your kitchen table anywhere in the world in your own comfortable environment. No need to find a sitter for your children, to travel to a meeting place, find a parking space etcetera. Set aside just 2 hours per month to enjoy your membership.

 If you're in the broom closet. You won't bump into your neighbourhood gossip coming out of a coven meeting. Audio only calls mean total anonymity, if that is a concern, plus bad hair days (or pyjamas) don't matter.

 Receive guidance when you have questions and no one around that you can ask. Super discreet if you live with people who don't share/understand your interests.

 Share a fellowship with like-minded individuals as a solitary practitioner. I show up Monday through Friday to answer questions or provide quick feedback in our private uplifting Facebook community.

 If you have already worked with me in some way, joining the coven will help you maintain accountability and momentum, preserve the shifts you have made and further your practical mastery.
=======================================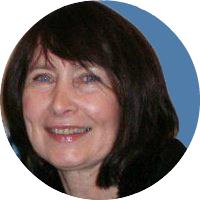 "I've always been intrigued with the idea of magick, ritual, and spells, but I wouldn't allow myself to go there because… I think I had this misguided notion that I would have needed to be born into some genetic bloodline of magick and witchiness…
Or that someone in my family would at least have spoken this language to me if I were meant do anything other than peer through this magickal window from the outside.
I was unable to rationalize my intense excitement when I read about the page; it felt like my blood was doing a happy dance in my veins.  But as it turns out, that's just fine, because this isn't a course where all logic and rationalization will do very much for you.
This has been the most delightfully delicious experience I, as a deliberate creator, could have hoped for. From the accompanying audios, gorgeous guided meditations, PDF notes, plus regular Q+A calls, my inner world began to shift immediately.
I began to feel a deepening awareness and visceral connection to the energy I'm made of – that we're "all" made of. I've begun feeling the presence of my guides, Spirit Helpers, and the Elements in a way that, before, was mostly intellectual, and understanding that there is more interdimensional support available to me than I ever could have imagined. It's pretty hard to feel lonely here.
The best part is I'm "feeling" that support! My dream world has come to life and is filled with meaning and symbolism. Or perhaps it's that I'm so much more aware of it and that it does have meaning. I've begun to trust and honour subtle inner promptings – to trust myself.
I've so appreciated how thoughtfully structured this program is. It's built on such a solid foundation of material that even someone entirely new to deliberate creation is provided a perfect launching place. At no point was I left hanging or confused.
This hasn't been a course of only contemplation and study; it's been a deep and moving experience. But most of all, it's been SO much FUN! I have loved every minute of it! 
Thank you, Stella Seaspirit, for hooking me up to your magickal cloak-tails and guiding me on a mystical journey that's provided me with more energetic momentum and magickal tools than I could ever have dreamed.
This has been the visceral experience I was secretly hoping for – with deep, rich, skilled guidance from a wand-wielding Master. I love how I feel like I'm just continuing my journey, with my bags packed, tools and a flexible map in place, and a support team eagerly awaiting to be summoned.
There's not a trace of let-down here. What a content and experience rich gift this has been! My deepest gratitude and love to you. ~ Brenda Pringle, Ontario, Canada
=======================================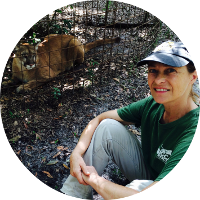 Now I understand how I know what day it is by the feel of it and I'm able to use that information to my advantage, working with it instead of feeling as if I am silly…
I'm just glad that I am not alone! That's a very nice feeling. I knew that I had inner magick but I didn't know how to unlock it. Now I have practical tools that I can use at any time I wish and the know-how to mix and match.
The teachings are down-to-earth, magickal without being airy-fairy or woo-woo scary. Lots of information enables you to put the pieces together. I enjoyed the different formats, audio and printed. And real-time meditations that help put things into practice.
Stella's energy really comes through the material, and it's a wonderful energy. After learning just a bit, things simply clicked. You don't have to try this and that to find what works for you. You just know. And then you do it. Knowing the different energies you can play with makes it easier to feel out what ritual or ceremony is in line with your intention.
Stella's demeanor is very welcoming and I am so happy to know that there are well-balanced crafters out there who aren't completely bizarre (not that bizarre is bad but it's just not me). I've become more confident and attuned to myself and the natural world I live in and the results were much faster than I thought they would happen – from the very beginning things began to manifest in wondrous ways.
What I appreciate most is that it's informative, meaningful yet gentle and easy on the ears and the mind." ~ Annette Pedersen, Florida, USA
=======================================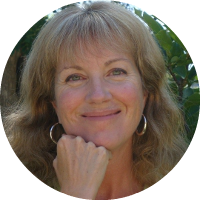 "I highly recommend Stella if you are ready to empower your desires and inspirations with magic, ritual and a large dose of stardust!
Using the vast number of witchy tools and practices that Stella shared expanded my deliberate creations with mystical beauty and fun. 
I joined at a very unsettled time in my life although, after listening to Stella's very musical and soothing voice on the meditations, I found myself feeling more grounded and centered, and my dreams lit up like fireworks!
Because I'm a long term spiritual eclectic, and have witchy stuff in my background, the information was not so much new to me, but I LOVED how it was presented and it definitely reawakened a part of my spiritual past in a way that felt very delicious.
Stella's energy is very warm and soothing, her knowledge is wide and deep, and is shared with such a wonderful sense of openness.
All the materials are a great help in understanding and practicing alignment. If your Law of Attraction practices are starting to feel a bit dry and stale, this feels like opening a beautiful gift of surprises that will make your heart sing!" ~ Julie Masters, Colorado, USA  | www.julie-masters.com
=======================================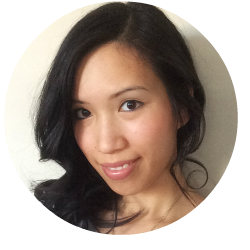 "Stella Seaspirit's work is one of my biggest inspirations and keeps me rooted in my practice, so when the coven opened I cancelled my subscription to another online program and joined this one instead.
I'm less reactive. More stopping and thinking and breathing. I remember that I am a witch more often. I am more aware of the promise I made to myself to live from my truth and that there is so much more to this life than the petty things we get lost in." ~ Timmie, Alberta, Canada | http://timmiewanechko.com
=======================================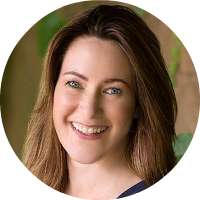 "I've been wanting to get my Witch on for a long while, and while I invested in several books to further that goal, none of them really clicked for me. So when I saw Stella's offer, it spoke strongly. I had no idea just how powerful it would prove to be!
Each time I thought "Wow, that was amazing!" Even if that's all I got out of it, it would be worth it. But it just got even better – more magical, more powerful, more insightful, and more inspiring.
It's clear Stella knows her stuff and walks her talk. And it's clear she set this up to over deliver in value. I think this would be a steal of a deal at $2,000. I couldn't be more delighted that she's found such a perfect way to share her magic with us!" ~ Jeannette Maw, Utah, USA | www.goodvibecoach.com
=======================================
The Sparkling Witch Coven will take you from:
Wishing: You had the confidence and knowledge to incorporate magic and witchiness into everyday life
Wishing: You could consistently stay magical so that your spirituality isn't an afterthought
Wishing: You weren't afraid of getting things wrong and wreaking havoc in the process
Wishing: You could stop falling back into old patterns unable to focus on where you want to be
To…
Having: Clear understanding of how to practice the Craft in a practical way and consciously influence the energy particles around you at the drop of a (pointy) hat
Having: An easy and consistent spiritual practise that fits in with your schedule
Having: Trust in yourself and feeling comfortable in your own abilities
Having: A means of attuning to cosmic flow so that you feel centred and more aware of possibilities

Ready to take your spiritual knowing to cosmic being?
1.) Choose your membership preference either monthly or annual and register, officially joining the Sparkling Witch Coven. Your name is added to our exclusive mailing list.
2.) After registering, you will receive an email notification of your login details. This will go to the email address linked to your payment. (You will be able to update your details afterwards should you prefer to use another email address).
3.) In the following email, welcoming you to the coven, you will receive instructions to access to your Welcome Packet with all you need to know about being an official card-carrying Sparkling Witch. Easy-peasy. That's it!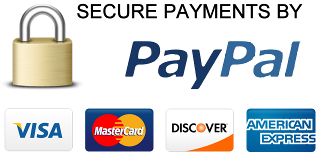 P.S. Let's face it, you have two options…
Continue wasting precious time searching for that elusive "fix" your soul craves, stagnating and holding yourself back from moving forward on your journey
OR
Use proven processes, tools and techniques to make your witchiness your main focus, remove obstacles such as confusion, self-doubt and overwhelm and really pour yourself into it no holds barred!