How do you translate spiritual knowing into cosmic being?
There is a HUGE difference between talking or reading about the unseen realms and gaining knowledge about them through reason alone VERSUS actually working with the cosmic forces directly.
The Sparkling Witch Coven provides quality high frequency support for exceptional witches. Specifically for those who want to stay confident and magical in simple, practical ways with limited "me time".


The Coven brings the deep magick within you to life in a digital age!

Live the Craft plain and simple as applied to real life without dogma.
I work directly with Source energy so the material is eclectic and nature-based. (Non-pagan, non-Wicca, non-feminist and non-Christian so that you can make it your own).
Together we weave a collective magick in the etheric temple that operates outside of the space-time continuum.
The core principles steeped in ancient wisdom are delivered to you in a very modern way to help you heal inherited patterns, reclaim your power and design a life you love.
Here's what you can expect when you choose to join us:
---
1. Raise your awareness and frequency to reach a new level of understanding and practise
2. Support your intentions and vibrational wellbeing for being your best on the planet
3. Embody more of your soul essence on a cellular level so that what you know becomes a living, breathing philosophy that permeates everything you touch
4. Positively impact the people around you and the collective consciousness of Earth, simply through the way you choose to move through life
Understanding how magick and spells work is not enough.
Giving the energies expression through you brings them to life in your reality.
When you embody these sensations inside yourself they become 100% real for you. Then it is up to you to build on to that with your own soul wisdom, expanding into new experiences.
It can be challenging to practice witchcraft in our fast-paced distracting technology driven world, especially when it seems like the people and circumstances around you don't understand or nurture your soul.
Here we don't just talk about the Craft ~ we live it. It's easier than you think.

You are hereby cordially invited to:

 Access your inner power

 Experience more flow and synchronicity

 Align with cosmic forces

 Have peace of mind that you are safe while doing so
We look forward to the pleasure of your company, no matter what your skill level is.
No experience required. An existing interest in astrology, the elements, nature spirits, crystals etcetera ~ even if completely new to you is enough.
If we haven't met yet…
Hello! I'm Stella Seaspirit, a lifelong hedgewitch with 15+ years facilitating experience. I have been successfully showing modern witches how to integrate their spirituality with daily life, in easy practical ways to feel more connected with their deeper self and the cosmos, since 2006.
I am the creatrix of the Sparkling Witch Coven and mentor to magical starseed. I'm also a certified law of attraction life coach, qualified holistic therapist, Usui Reiki master practitioner and hold a postgraduate degree in Psychology.
My personal path is solitary, somewhat shamanic and rather eclectic therefore my teachings are such with no loyalty to any particular tradition or formal aspect of the Craft. I work directly with pure Source energy.
You are in the right place if

You are brand new to witchery and wanting to bring the magick you feel pulsing inside to the surface while starting your journey on the best foot, safely.
>> This Coven will give you a clear starting point and accelerate your skill development.

You already consider yourself pretty witchy, having researched and learnt a lot, maybe even taken some courses. Yet, you still feel like something is missing from your practice.
>> This Coven will give you the deeper connection you crave.

You are a long-time practitioner who has lost "that loving feeling" you had when you set out on your path and you want to re-engage your spirituality in a fresh way.
>> This Coven can help incite fresh perspective and get you sparkling again without dogma.
The top 4 ways in which your spiritual practise is about to change (for good)

 Develop your intuition so that you can receive your own inner guidance more clearly in a way that enhances your unique strengths and talents that helps you face life's challenges with confidence

 Deepen your connection with your Source-self so that you can touch base in any given moment and approach any situation from a higher perspective, living in this world, not of it.

 Raise your vibration, transform pesky limiting beliefs and retrieve soul fragments from other timelines by downloading light codes and frequencies direct from the noosphere

 Feel happier and less stressed which positively impacts ALL areas of your life and also benefits the Greater Whole
Join us in the online Sparkling Witch Coven and become part of an etheric temple that links kindred spirits in a group mind across the globe.
Interact as much or as little as you like. Your soul presence is noted and appreciated.
What you do with the materials and resources and how you apply it in your day-to-day life is what will make your membership most meaningful.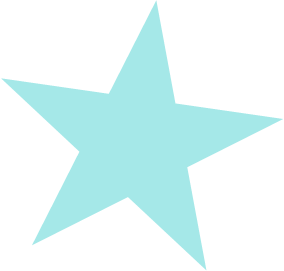 "Working with you has shown me the power I have within. I've learned to trust that power and my intuition and using it for my highest good and that of others feels amazing!" ~ Kristen
---
"During many of the full moon meditations I have remembered things about myself from long ago and allies have made themselves known/clear to me.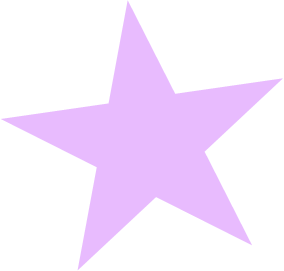 I feel alive and rejuvenated after every full moon ceremony. Powerful experiences keep me inspired and moving forward and I love that I get that every month from the Coven." ~ Shirley
---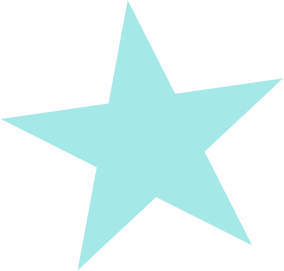 "I feel much more relaxed with my practice. Before, all of the books I read were so stiff and kind of predictable. Your resources helped me immensely to incorporate magic and Witchiness into every task of every day." ~ Courtney
---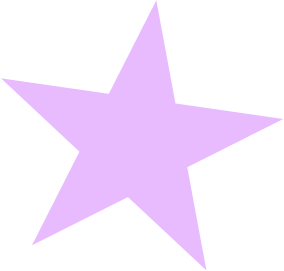 "I love the brevity of the materials; when I feel lost and uncertain they are a perfect go-to. I've been known to lock myself in the bathroom with them at times!" ~ Joanna
---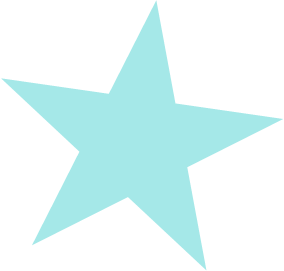 "With the community grid service, by stating a specific goal for each month at new moon, it helps me get clearer on what exactly I am choosing to focus my energy on.
Then with the rejuvenating Reiki blast at every full moon I feel like my cares are taken up by the divine, supporting me on my journey every step of the way." ~ Desirée
---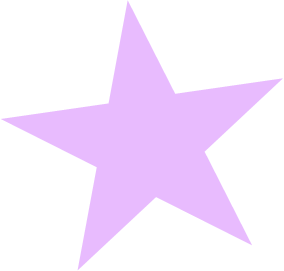 "I joined because I love all your online classes and this gives me a way to stay connected with you and the tribe! Since joining the Coven, I have gained more confidence and feel more spiritually connected. I've learned how to go with the flow instead of against it.
Even though I'm not very participatory I have felt the energy of the group and it is very peaceful and nurturing. With the full moon ceremony it seems that much of what I get is energy, hard to describe but feels very real for me." ~ Michelle
---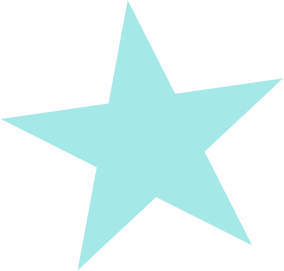 "To be honest this was a year of drastic change for me, so while I was a mess, the meditations helped me reconnect with myself and 'weather the storm' so to say.
Now that things are settling down I am re-opening up like never before. I pay more attention to synchronicities, my own energy field, routines and actions and I feel more at peace and in power to move forward with my daily plans." ~ Laura
What Does the Sparkling Witch Coven Include?
The Coven is a membership community, which means you benefit from exclusive new downloads released every month ~ as well as the support you need to apply the information accurately in practical action.
At the core of the Coven is facilitating the space for you to master the skills you already possess within to fully live as a confident soul connected modern witch every day.
Bi-Monthly Attunements to Your Cosmic Beingness
---
A downloadable New Moon group message as your cosmic attunement to the energy of the new lunar cycle to reset your creative power and magnetise your energy field for the best opportunities this cycle. Plus a super quick alchemical process to keep you tuned in and on track as a modern witch.
Listen to our first ever New Moon Group Message [March 2016]
Companion PDF's with useful information including what the energy of each moonth is best for, affirmations, aromawitchery, crystal allies and journal prompts for more conscious living, flow and connection to All That Is.
Partake in a downloadable done-for-you Full Moon ceremony and exclusive starlight transmission meditation every month so that you can listen at your convenience. All members are part of the collective energy experience and will benefit from the energy encapsulated within the recording.
High Frequency Vibrational Support
---
A few days before the new moon you will receive an email invitation to submit your petition for that month's New Moon Intention Community Crystal Grid. Send me your intentions and aspirations for the fresh moon cycle for 48 hour celestial empowerment on my altar with high frequency quartz crystals that were encoded for 48 hours in the Queen's Chamber of the Great Pyramid of Giza.
A few days before the full moon you will receive an email invitation to submit your petition for that month's Full Moon Healing/Resolution Community Crystal Grid. Opt in for a 48 hour group Reiki blast directed toward any challenging situation, facilitated through high frequency quartz crystals that were encoded for 48 hours in the Queen's Chamber of the Great Pyramid of Giza.
Community & Participation
---
To be clear, passively engaging with the materials is only going to get you so far. You need to show up for yourself by implementing what I show you to make your investment of money and time worthwhile.
With genuine support you don't feel like a fish out of water floundering around:
Share your insights and experiences with like-minded people (what you focus on expands)!
Ask questions and receive pointers as you progress, from Stella and your peers, in our exclusive Facebook group
Book private laser coaching sessions with Stella at a significant discount over anybody else. And you can book as many times as you want, whenever you need. We'll hop online/on the phone and talk about enhancing your Witchiness.
Interact as much or as little as you like. Your soul presence is noted and appreciated. Share with us on Facebook or hang back and observe. What you do with the materials and resources and how you apply it in your day-to-day life is what will make your membership most meaningful.
What The Sparkling Witch Coven is NOT
---
✖️ A formal classroom. Your personal shifts in perspective, ability to recognise synchronicities and everyday life experiences are your classroom. I delight in answering your questions to help you implement the information, but I can't do it for you.
✖️ A formal support group to deal with crises or overwhelming personal problems. Please see a qualified professional or join a specialised support group or program for ongoing issues. While we may assist where possible as a group mind our connection with each other relates largely to spiritual matters and becoming our true selves.
✖️ A means to escape personal accountability or responsibility. We do not hand our power over to any entity outside of ourselves. We do not pray to or worship anything to do things for us. Instead we tap into our interconnectedness with the universal whole and ask for assistance in our endeavours, inspiration, understanding and fortitude to keep moving forward.
✖️ We do not dwell on past injustices, fake history and persecution or rant anti-anything because we choose to move forward and focus our energy in positive ways.

You MIGHT be thinking…
Do I really need the Sparkling Witch Coven?
No matter where you are in your journey, there are two things you need to know about being a Witch (all the time in real life) and witnessing Deep Magick in motion:
1. No words on a page or screen will do that for you.
2. Teachers can only take you as far as they have gone.
Spiritual books, so-called fantasy novels and films are only going to get you so far. What happens when you come down from that conceptual spiritual high? How do you preserve the magick for a lifetime?
As a modern witch, there is a time when you reach the end of the line with what you can do on your own. Where what got you to a particular point, simply won't take you where you want to go next.
There are very few places modern witches can go to get the support, guidance and practical metaphysical understanding they need that is customised to them.
And this is why this special movement was born.
Join the Sparkling Witch Coven Today
---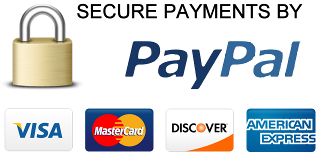 Happiness Guarantee

I want you to absolutely enjoy your membership, so if for any reason you are not 100% happy with this service, feel free to contact me within 30 days of purchase, tell me what you don't love (so that we can improve) and I'll gladly refund you in full. That's right, I'm so confident you'll adore this service, that I'm offering you this money-back refund policy because your happiness, peace of mind and satisfaction is extremely important to me.
However, please bear in mind that neither the Coven nor myself can make magick happen for you. I share what I know has made a difference in my life and the lives of my students and clients, but then it's up to your free will and choice regarding what you do with it. It's a bit like cake mix that way.
Word of the wise: If you aren't resonating while reading about this Coven, then it is probably not for you. Invest your money and time else where. No hard feelings.
Frequently Asked Questions
>> What is a Modern Witch? I'm not really sure if I am one…
Answer: Someone who is self-aware, feels connected to Source/nature/the creative forces of the universe while trusting their ability to influence the way things are and create a life they enjoy living that also benefits the Greater Whole.
>> I'm just starting my new witchy life – will this suit me?
Answer: Yes, in fact I'd say it's ideal for you if that's the case! If you immerse yourself in the trainings you will honestly shave off tons of time trying to figure things out and get straight to the heart of your Witchiness.
Instead of going in countless directions all over the place and feeling overwhelmed, you can lean on my guidance and start your practice with flexible structure, clarity on your next steps and peace of mind that you are safe and supported. Seriously, if you're just starting out… I can't wait to work with you.
>> My path is eclectic/or that of a white witch – will this suit me?
Answer: Yes! I work directly with pure original Source energy. You can easily adapt the material to suit your preferences and adapt or simply omit what doesn't resonate with you.
>> I've been on my spiritual path for many years. Will the Coven membership have anything to offer me?
Answer: Indeed! Engaging the materials with an open mind and heart will enhance your current practice, deepen your connection to Self and Source and help you stay consistent in your practical mastery if you have been out of synch.
Plus when you've been on a spiritual path for a long time, sometimes it's just nice to relax and have some fun while someone else brews you that magical cup of tea or to get re-inspired on your path by exploring a new/different technique.
>> I'm a solitary practitioner, is the group participation necessary?
Answer: You don't have to join the private Facebook group if you don't want to. All the materials will be delivered directly to your inbox and via the website. The benefit of the group is to extend the conversation, get feedback from your peers and associate with like-minded modern witches. Together we independently weave a collective magick in the etheric temple that operates outside of the space-time continuum so you will benefit from our group mind.
>> My family member/housemate is home most of the time, I have little privacy and they don't understand or see why I do what I do.
Answer: The digital format of the Coven's materials are super discreet. The short audios (mostly under 10 minutes) you can listen to with earphones. The PDF transcripts and/or activity sheets provide done-for-you notes so you could literally be sitting across the table and the other party would be none the wiser about what you are up to!
>> How is the Coven membership delivered?
Answer: Everything is in the Members' portal on the website. And to make it super easy to stay consistent, I send you an email bi-weekly to encourage and remind you. You just log in and can access all the materials. You can access the membership portal from all your devices: computer, tablet, smartphone.
The materials can be downloaded to any laptop or desktop computer, then transferred to a mobile device (smartphone or tablet) of your choosing. However, it is not recommended that you join this program with only a smartphone.
>> Are the additional home study trainings for annual members available right away or are they time-released?
Answer: You will have access to everything immediately. No waiting around. Pick out what calls to you and start witching! Of course, the monthly new and full moon resources each become available in time for their event but you can't push the sun or rush the moon now can you? If you want to see what the eCourses, eKits and Power Packs are about, take a peak here. You get access to the entire collection as an annual member.
>> How much of my time will it require each month?
Answer: That's totally up to you. This isn't a formal course or workshop — there is no specific curriculum scheduled. You can listen to the audios, practice the meditations, experiment with the practical exercises, read the emails and connect whenever you like, as often as you desire. My suggestion is to set aside 2 hours per month to enjoy your membership.
If you find yourself extremely busy one week or month, don't worry, you can't fall behind. Just pick up where you left off. It will be right there waiting for you. You can go back to any training and listen/read/watch/practice whenever you are ready.
There is a reason you've been called to embody your spiritual knowing and take it to full-on cosmic being and the best part of the Coven membership is that it makes it really easy to stay on track and live in tune with your deeper self while witnessing the magick all around you. When you commit to your personal expansion, you create ripples in the space-time continuum!
>> Is there anything left to buy after I join? Any "strings"?
Answer: No. The benefits listed on this page are part of your Coven membership.
I do offer other services, such as bespoke frequency healing rites and personal coaching/mentoring. These are not included with your Coven membership.
Also, I don't rule out creating something in the future that I decide not to make a part of the Coven, for example, a live workshop or conference of some kind. I'm open to possibilities.
However, I always give my Coven members advance notice… plus a discount. So Coven members always get preferential treatment!
>> Do I need to buy supplies?
Answer: While some members enjoy altar props like candles, crystals and essential oils, they are not essential! I advocate that you are your own wand. Everything you need is in the material provided. All you need to do is step up with an open heart and mind to powerfully engage. Add in extra items or "nice to haves" if and when you like.
That said, the materials can be downloaded to any laptop or desktop computer, then transferred to a mobile device (smartphone or tablet) of your choosing. However, it is not recommended that you join this program with only a smartphone.
>> Will you be adding more content, or is everything in there already?
Answer: Absolutely. Every month you receive two fresh download packets for the new and full moon. Additional guides are also added intermittently to the Coven library and the Yearcrafter Bundle is updated annually. I cater to members' needs and requests to the best of my ability.
>> Can I get one-on-one help and support?
Answer: Yes. Coven members have access to the Facebook group of peers and can request whatever they would like the group (and myself) to share thoughts on with them to receive the assistance they need.
For direct personalised help with your goals, you can purchase additional coaching sessions or immersive mentoring passages with me whenever you like.
>> Can't I just learn this online for free?
Answer: Of course. We can find everything online these days, which is a blessing. You are absolutely welcome to do your own research and develop all these skills on your own. But it's not just about accessing the information… it's about discerning a quality resource, what order you should be learning things in, finding like-minded people to discuss ideas, observations and experiences with, and being guided.
The value of the Coven is in the experiential learning. There's a huge difference between knowing something and actually implementing it in your life on an everyday level. Within the Coven I'm sharing the exact processes and techniques that I know work because it's what I developed out of my own experience and research. This is what I was looking for when I wanted to take what I knew and live it here and now.
If you resonate with this Coven, my advice is to join us. By fully engaging what inspires you, you ignite your soul essence and as it flows more freely and powerfully around and through you, it in turn positively influences every other area of your life!
>> What if I don't like the Coven once I'm in there?
Answer: Well, if it's resonating with you so far, I doubt that will happen. But I'm biased *cackle* Either way, you can check it out and see how it works for you. If you decide it isn't for you, just cancel anytime. You can also request a refund within the 30 day period and I'll honour it in full.
>> How do I cancel my membership?
Answer: Obviously, I'd love to have you as a member for quite some time. The Coven is an etheric temple and community that grows with your witchiness. But, I know cancellations are part of life.
You can cancel your own account at any time. Simply go to your Account screen and you will see the option to cancel. There is a super short exit survey so I will know how I can improve things… then you will be on your way.
If there is anything at all that you are unclear about or if you have any questions about the Coven that are not answered on this page please don't hesitate to contact me and I will do my best to resolve them with you. I want you to have happiness and peace of mind in my service to you.
=======================================
5 ESSENTIAL WAYS
THE SPARKLING WITCH COVEN IS DIFFERENT TO OTHER RESOURCES
YOU'VE COME ACROSS:
5 more benefits of this online coven
---

 Flexibility. You can be on your couch or at your kitchen table anywhere in the world in your own comfortable environment. No need to find a sitter for your children, to travel to a meeting place, find a parking space etcetera. Set aside just 2 hours per month to enjoy your membership.

 If you're in the broom closet. You won't bump into your neighbourhood gossip coming out of a coven meeting. Audio only calls mean total anonymity, if that is a concern, plus bad hair days (or pyjamas) don't matter.

 Receive guidance when you have questions and no one around that you can ask. Super discreet if you live with people who don't share/understand your interests.

 Share a fellowship with like-minded individuals as a solitary practitioner. I show up Monday through Friday to answer questions or provide quick feedback in our private uplifting Facebook community.

 If you have already worked with me in some way, joining the coven will help you maintain accountability and momentum, preserve the shifts you have made and further your practical mastery.
---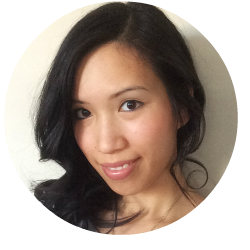 "Stella Seaspirit's work is one of my biggest inspirations and keeps me rooted in my practice, so when the coven opened I cancelled my subscription to another online program and joined this one instead.
I'm less reactive. More stopping and thinking and breathing. I remember that I am a witch more often. I am more aware of the promise I made to myself to live from my truth and that there is so much more to this life than the petty things we get lost in."
~ Timmie, Alberta, Canada | http://timmiewanechko.com
---
The Sparkling Witch Coven will take you from:
Wishing: You had the confidence and knowledge to incorporate magic and witchiness into everyday life
Wishing: You could consistently stay magical so that your spirituality isn't an afterthought
Wishing: You weren't afraid of getting things wrong and wreaking havoc in the process
Wishing: You could stop falling back into old patterns unable to focus on where you want to be
To…
Having: Clear understanding of how to practice the Craft in a practical way and consciously influence the energy particles around you at the drop of a (pointy) hat
Having: An easy and consistent spiritual practise that fits in with your schedule
Having: Trust in yourself and feeling comfortable in your own abilities
Having: A means of attuning to cosmic flow so that you feel centred and more aware of possibilities

How to Get Started:
1.) Choose your membership preference either monthly or annual and register, officially joining the Sparkling Witch Coven. Your name is added to our exclusive mailing list.
2.) After registering, you will receive an email notification of your login details. This will go to the email address linked to your payment. (You will be able to update your details afterwards should you prefer to use another email address).
3.) In the following email, welcoming you to the coven, you will receive instructions to access to the Members' Portal and all you need to know about being an official card-carrying Sparkling Witch. Easy-peasy. That's it!
Here's to making your Witchiness your main focus, removing obstacles such as confusion, self-doubt and overwhelm and really pouring yourself into cosmic beingness, no holds barred!