A masterclass to start and keep a simple daily spiritual practise that suits your personality and lifestyle.
(This FREE training is valued at over $197)
Powerful Invocation  +  Class Notes  +  Workbook  +  Meditation…
EVERYTHING YOU NEED TO
ACCESS THE VAST & ANCIENT MAGICK WITHIN & AROUND YOU
Here is what you get in this FREE NO-FLUFF training:

 The 4 common misconceptions that really STOP you from 
having a daily practise

 How to deal with TOXIC people

 The 5 steps to START a daily practise that fits your lifestyle and personality

 WHY sustaining a daily practise is more important now than ever

 Class notes and activity sheets to GUIDE you through the entire process
Plus get the Magick Instigator BONUS MP3

 TRANSFORM with this potent invocation encoded with dragon energy

 CONNECT with the Ancient Ones for a full cellular cleanse and reset

 EXPAND your aura to receive high vibe cosmic downloads

 REAWAKEN your bond with the elemental realm to bless your manifesting skills
Praise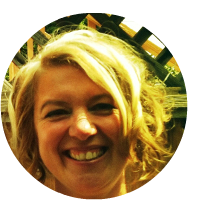 Thanks for the audio class which I have listened to twice now. I have felt inspired each time I have listened and have been struck by how comprehensive it is.
For myself I already have a regular practice that is a given and it is rare that I miss my morning ritual. I also do extra fun on the full moon (abundance spell, crystal elixirs, meditation outside and of course crystal cleansing).This full moon I listened to the magick instigator recording, very powerful.
The takeaway for me was that I can make changes and that there is no script but to rely on my intuition to guide me. I also liked to hear about your approach to toxic people and the internal approach when dealing with said people.
This recording will be helpful as a tool to get people started for sure. A great deal of information and take away knowledge to be applied. It inspired me to stay true and focused. Thanks for your resources and wisdom.
~ Vicki, NSW, Australia