Do boring, repetitive household chores make you want to run screaming for the hills?
What if… you could turn them into magical actions that:
1) Turn your home into a sanctuary from the outside world − a peaceful, loving, magical space that feels like a retreat for your soul?
2) Help you to work more closely with your Ancestors and Nature Spirits (including faeries) so that they can look out for you and support your efforts on this dimension in their very special "behind the scenes" way?
Allow me to show you in an uncomplicated, non-scary way how to open these gateways confidently and safely. Even right under the noses of non-magical folk!
With the Housewitch Mischief Kit you will discover exactly how to…

 Become conscious of the energy of your place of residence and raise its spiritual vibration

 Invite benevolent Nature Spirits and Ancestral Helpers to lend a hand

 Shift and transform "challenges" with household tasks in fun ways

 Enrich your relationship with the Earth as your current home base
It's a straightforward step-by-step process so you will be able to take action right away and adapt it to fit in with your personal path and lifestyle.
===================================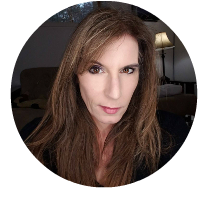 "When I started the Housewitch Mischief Kit I was hoping to learn how to direct my energies in an easy to follow, safe way to enhance my connection to Spirit to bring and maintain love, security and abundance in all areas of my home.
However, what I have implemented from this kit so far has been ten times stronger than when I have been working with my energy before. I love how Stella brings in ALL aspects of the home and its guardians inside and outside.
Stella's style of witchery speaks to me on so many levels… I am a High Energy worker and I have been looking for some way to learn more but I have never had this kind of resonance with anything magic before. I cannot wait to do more housework LOL."
~ Catz, Massachusetts, U.S.A. | http://www.facebook.com/psychiccatz
===================================
Three Common Obstacles to Maintaining a Magickal Home
---

 You don't know how to express your unique energy in your space, especially when you have to cloak your witchery from the prying eyes of others

 You are unaware that your home is a launch pad for your dreams and personal power

 You approach housekeeping as a meaningless and boring drudgery
The Housewitch Mischief Kit gives you clear actionable instructions on how to magically tweak your residence to open doors (and windows) for creative, positive solutions to flow into your life and re-establish the sacredness in consciously tending your home.
You Get:
 SEVEN short audio MP3's (all under 15 minutes)
 A detailed Guidebook in PDF (everything I say in the audios)
 A transcript of the audio alignment process in PDF
Topics covered include

 How to turn the housework you loathe into magick you love

 How to become conscious of the energy of your home

 How to transform your home into a powerful magical ally

 Practical examples for turning mundane chores into magical actions

 How to connect and build a beneficial relationship with your ancestral spirits

 How to attract and commune with nature spirits (including faeries) to live with you (and a ceremony for inviting them to move with you when you do)!

 How to play with numerology and colour in your home

 Suggested connection scents & crystals plus a power mantra to evoke maximum housewitchery

 Ritual suggestions from how I personally work with Ancestors and Nature Spirits
Plus These Bonuses!
---
 A detailed time-saving Magical Moving Home Checklist so you can leverage moving in the best way to accommodate change and magnetise blessings
 The Personal Sanctuary Audio Alignment Process MP3 (under 10 minutes) that you can listen to whenever you need to turn within for guidance and answers or to calm and relax yourself from a frenetic pace. Raise your vibration and feel the love!
 A step-by-step guide for how to cleanse and preserve the energy of your space
 Three house spells you're going to want to try if you are house hunting, buying or selling
Only $25 USD – For a limited time

You don't need a Paypal account to make a secure payment with Paypal. Simply ignore the prompts to get a Paypal account and continue with your purchase via debit or credit card.
IMPORTANT: You may need to check your spam and/or promotional folders for the access details of your kit.
========================================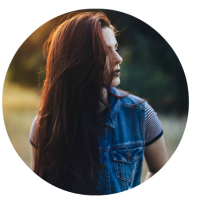 "I have gained such a boost of confidence, I've been hearing from my guides and I keep going back to the meditation… each time I listen to it I have a renewed sense of purpose and affirmation.
Today's cleaning feels quite therapeutic and I find myself actually quite happy having shifted my perspective about it. I'm cleaning that muck out and making way for new fresh life.
I also believe there is a reason we came here and that a blessing will reveal at some point and when it does you're the first I'll tell! Thank you."
~ Jessica, Waikato, New Zealand
========================================
Details you need to know about this eKit
1. This is a digital download so you get instant access to the full kit. No waiting, you can download and get started right away. This product is not available elsewhere, you can only get it through this website.
2. After completing payment the e-mail address associated with your payment will automatically receive access details. If for some reason this doesn't happen, please check your spam or promotional folders, and if it's still not there contact me and I will be happy to help.
3. The materials can be downloaded to any laptop or desktop computer, then transferred to a mobile device (smartphone or tablet) of your choosing, taking it anywhere with you. Private, compact and discreet if you have nosy neighbours or live with non-magical peeps.
4. The guidebook is printer friendly so you can add pages to your personal Book of Shadows, decorate as you wish to return to again and again.
5. It doesn't matter if you don't identify as a Pagan to get the most out of this Kit, all wording is adaptable to suit your personal preference.
This ekit is perfect for you if

 You want to turn perceived mundane household chores into commanding alchemical motions

 You want to openly cast magick right under the noses of non-magical people or nosy neighbours without them being any the wiser!

 You want to reset your current home with sparkly energy, clearing out whatever feels stale and stuck plus keep it shiny and alive to ceaselessly benefit you and yours

 You are moving into a new home and want to glean tips for starting fresh and favourably

 You lose sleep wondering if you can take the garden faeries with you when you move
Only $25 USD – For a limited time

You don't need a Paypal account to make a secure payment with Paypal. Simply ignore the prompts to get a Paypal account and continue with your purchase via debit or credit card.
IMPORTANT: You may need to check your spam and/or promotional folders for the access details of your kit.
========================================
========================================
If we haven't met yet…
Hello! I'm Stella Seaspirit, a lifelong hedgewitch with 15+ years facilitating experience. I have been successfully showing modern witches how to integrate their spirituality with daily life, in easy practical ways to feel more connected with their deeper self and the cosmos, since 2006.
I am the creatrix of various online trainings and a mentor to magical starseed. I'm also a certified law of attraction life coach, qualified holistic therapist, Usui Reiki master practitioner and hold a postgraduate degree in Psychology.
My personal path is solitary, somewhat shamanic and rather eclectic therefore my teachings are such with no loyalty to any particular tradition or formal aspect of the Craft. I work directly with pure Source energy.
Basically, this eKit is just about everything you need if you want to change the way you think about housework, cultivate a loving, positive relationship with your ancestral spirits and the fae for more practical magick, blessings and fun in your life!
Happiness Guarantee

I want you to absolutely enjoy this purchase, so if for any reason you are not 100% happy with this digital product, let me know within 30 days of purchase and I'll gladly refund you in full. That's right, I'm so confident you'll adore this kit, that I'm offering you this money-back refund policy because your happiness, peace of mind and satisfaction is extremely important to me.
I've packed everything I would advise you to do around this topic during private sessions into this eKit for a fraction of my mentoring fee. When you get this eKit you will discover how to see your home in a new, loving light so that together you get up to beautiful mischief that supports you on all levels. You just have to implement the action steps with a pinch of faith and a dash of optimism.
I can't make magick happen for you. I share what I know has made a difference in my life but then it's up to your free will and choice regarding what you do with it. It's a bit like cake mix that way.
Frequently Asked Questions
>> What is a Modern Witch?
Answer: Someone who is self-aware, feels connected to Source/nature/the creative forces of the universe while trusting their ability to influence the way things are and create a life they enjoy living that also benefits the Greater Whole.
>> I'm just starting my new witchy life – will this suit me?
Answer: Yes, in fact I'd say it's ideal for you if that's the case! If you immerse yourself in the trainings you will honestly shave off tons of time trying to figure things out and get straight to the heart of your Witchiness.
Instead of going in countless directions all over the place and feeling overwhelmed, you can lean on my guidance and start your practice with flexible structure, clarity on your next steps and peace of mind that you are safe and supported. Seriously, if you're just starting out… I can't wait to work with you.
>> My path is eclectic/or that of a white witch – will this suit me?
Answer: Yes! I work directly with pure original Source energy. You can easily adapt the material to suit your preferences and adapt or simply omit what doesn't resonate with you.
>> My family member/housemate is home most of the time, I have little privacy and they don't understand or see why I do what I do.
Answer: The digital format of the training materials are super discreet. The short audios (mostly under 10 minutes) you can listen to with earphones. The PDF transcripts and/or activity sheets provide done-for-you notes so you could literally be sitting across the table and the other party would be none the wiser about what you are up to!
>> Do I need to buy supplies?
Answer: While some folks enjoy altar props like candles, crystals and essential oils, they are not essential! I advocate that you are your own wand. Everything you need is in the material provided. All you need to do is step up with an open heart and mind to powerfully engage. Add in extra items or "nice to haves" if and when you like.
That said, the materials can be downloaded to any laptop or desktop computer, then transferred to a mobile device (smartphone or tablet) of your choosing. However, it is not recommended that you take this course of training with only a smartphone.
>> Can't I just learn this online for free?
Answer: Of course. We can find everything online these days, which is a blessing. You are absolutely welcome to do your own research and develop all these skills on your own. But it's not just about accessing the information… it's about discerning a quality resource, what order you should be learning things in, finding like-minded people to discuss ideas, observations and experiences with, and being guided.
These trainings are NOT something you read and feel inspired by for a short while and then forget about. The materials are based on practical implementation. You will gain an everyday understanding that will close the gap between knowing versus being so that it becomes a consistent living practise.
If you resonate with the words on this page, my advice is to join us. By fully engaging what inspires you, you ignite your soul essence and as it flows more freely and powerfully around and through you, it in turn positively influences every other area of your life!
Only $25 USD – For a limited time
IMPORTANT: You may need to check your spam and/or promotional folders for the access details of your kit.