Learn the Craft's ancient principles in a very modern way!
In times past the word "witch" was a label used to describe someone wise to the workings of the universe. Someone able to tune into their vast inner power sustained by infinite life force. Someone not subject to external circumstances that shape your life and who responds instead by aligning outward behaviour and internal environment only to match what you desire to experience.
For me, the concept of a Modern Witch purely describes a person who is self-aware, comfortable in their personal power, beyond the confines of visible matter and free from suppression. S/he respects the forces of nature, draws energy from Earth, Sky and Spirit to create a joyful fulfilling life in the realm of form through re-establishing inner wholeness.
These dogma free comprehensive and quality trainings are some of my best teachings lovingly channelled and optimised for you to integrate in your personal path in practical everyday ways via step-by-step guidance, audio and printable materials available anytime to read or listen at your own pace.
I'm a lifelong hedgewitch, so my trainings are not some fru-fru new age fad that lack substance. While the core principles are not new (they are steeped in ancient wisdom after all) my offerings provide you with depth, insight and mastery.
I have taught hundreds of Witchy Ones these steps and of course, everything I show you I have learnt and experienced for myself first hand so I know it works.
You get the theory behind the methods so you understand the dynamics PLUS the practical exercises to help you integrate the subtle energy work and anchor it into the very fibres of your being so you can't help but live from your natural Witchiness every day.
The digital nature of these home study classes are super discreet and private so if you live with non-magical folk or have nosy neighbours they will be none the wiser. Plus everything is downloadable, so you can take it with you on-the-go!
---
Starter Kit for Awakening Witches
Find out how to bring the magic you feel inside to the surface to use it in the "real world"
Feel more grounded, centred and at peace in who you really are (without tons of privacy or any fancy tools)
Shift your outlook and transform in under 10 minutes a day
---
Zero to Witch fast track from Novice to Adept
Activate your chakras, DNA and light body to clear your energy and access more ancient soul wisdom
Exactly how to bring your magick to life with the elements, sun, moon and stars
Access the invisible power behind your intentions, feel the energy pulsing within
Reach into the highest dimensions and become your own magical manifesting vortex
---
Wondering what it's like to work with a Professional Source-ress? Allow some of my happy customers to speak for me…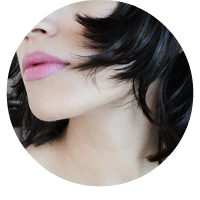 "The program called to me very loudly and I must commend you on the content, layout and general awesomeness – not to mention all the additional stuff that is really impressive!
I love how you make some really complicated stuff so simple and easy to understand and apply.
Aside from the actual information which is accurate and enlightening, in true Stella style, spending time with myself has been very very eye opening! A whole heap of stuff has started surfacing for me, obviously the prompts are designed to allow for this but I am amazed at the depth.
As usual you have delivered the goods, Stella! Your content is thorough and in depth – allowing for expansion of one's practice in very meaningful and somewhat unexpected ways.
You are a professional to the bone with a tremendous knowledge which you share in a concise, down-to-earth manner. No matter what the topic you cover it is with sensitivity and care every time. You have such a lovely way of explaining the most delicate matters. 
Your material is always well thought out, well ordered and easy to understand – no hype or scare tactics. Basically you get it and you can teach it; a very rare combination.
I am so glad to have been able to purchase this material – it has proven to be exactly what I need right now in every way. Thank you." ~ Rain, Western Cape, South Africa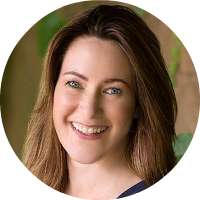 "I've been wanting to get my witch on for a long while, and while I invested in several books to further that goal, none of them really clicked for me.
So when I saw Stella's Zero to Witch course, it spoke strongly. I had no idea just how powerful it would prove to be!
Each week I thought "Wow, that was amazing!" Even if that's all I got out of it, it would be worth it. But each lesson just got even better – more magical, more powerful, more insightful, and more inspiring.
It's clear Stella knows her stuff and walks her talk. And it's clear she set this program up to over deliver in value. I think this would be a steal of a deal at $2,000.
I couldn't be more delighted that she's found such a perfect way to share her magic with us." ~ Jeannette Maw, Utah, USA  | www.goodvibeuniversity.com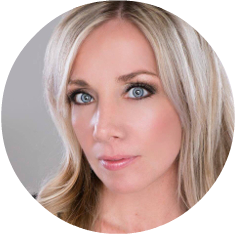 "I bought so many books on how to do spells before but nothing came close to this course.
I would have paid Stella twice what she was asking as I feel that I have truly learned what I have been seeking for a long time.
Going through the materials made me realize that I need to be aware of my feelings and thoughts more and it did change my perspective on things. I know how to change my feelings and mood once negative things come in using my senses and emotions with the elements.
This program has helped me be more consistent in my daily practice, as a result all of my senses have been heightened. I'm feeling more confident on what I am doing and how I am doing it. Stella has such a soothing voice for the audios and alignments that I very much enjoy listening to.
I would recommend Stella to anyone seeking a teacher who explains things so it makes sense to you. I had no doubts about joining and, I couldn't wait to begin. Stella is a wonderful facilitator!" ~ Melissa, South Carolina, U.S.A.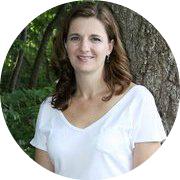 "I adored this course immensely! From the minute I signed on, I felt the powerful energy and intentions Stella poured into the material.
I started out with a slight charge on the word "witch," but the way Stella presented the course work and how wonderful it all felt helped me embrace my witchiness.
The practices gained from this course have totally changed and improved my spiritual practice. I am more connected and in tune with nature and our universe. Instead of the title "alchemist", I'm now switching to "alchewitch."
~ Michelle Dobbins, South Carolina, USA  | www.dailyalchemy.com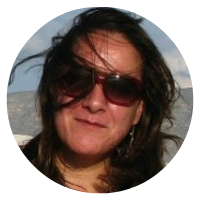 "I feel more alive than I've felt in a long time. Stella, you have created an amazing journey that made me be in touch with the Elements and with myself and for that, I'm grateful.
I could feel each of the Elements individually and all of them together reacting within me and me within them.
Now I understand that regardless of where I am, I can always invoke them, feel their power and as a consequence, my power.
I am going to repeat it again and again as many times as needed in order to really absorb everything that you say. Each meditation, each question, each exercise is a true gift. Stella… you are amazing, getting to know you is definitely the best part!" ~ Paty, Mexico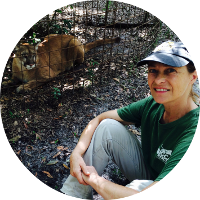 "Now I understand how I know what day it is by the feel of it and I'm able to use that information to my advantage, working with it instead of feeling as if I am silly…
I'm just glad that I am not alone! That's a very nice feeling. I knew that I had inner magick but I didn't know how to unlock it. Now I have practical tools that I can use at any time I wish and the know-how to mix and match.
The teachings are down-to-earth, magickal without being airy-fairy or woo-woo scary. Lots of information enables you to put the pieces together. I enjoyed the different formats, audio and printed. And guided meditations that help put things into practice.
Stella's energy really comes through the material, and it's a wonderful energy. After learning just a bit, things simply clicked. You don't have to try this and that to find what works for you. You just know. And then you do it. Knowing the different energies you can play with makes it easier to feel out what ritual or ceremony is in line with your intention.
Stella's demeanor is very welcoming and I am so happy to know that there are well-balanced crafters out there who aren't completely bizarre (not that bizarre is bad but it's just not me). I've become more confident and attuned to myself and the natural world I live in and the results were much faster than I thought they would happen – from the very beginning things began to manifest in wondrous ways.
What I appreciate most is that it's informative, meaningful yet gentle and easy on the ears and the mind." ~ Annette Pedersen, Florida, USA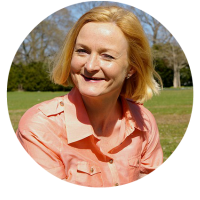 "I've always felt drawn to look up at the moon and stars, but five years ago I got sick and didn't really find my way back to myself. Since applying the resources, tools and suggestions things have come together for me in all kinds of little ways.
I'm feeling the connection to All That Is again and things I have been needing all came into my life, like meditation classes, an old book I've had for years, and the right person who could help me with a particular situation.
Sometimes I even see sparkles in the air! My anxiety levels have dropped and I feel so much more positive. Stella, it was great to be a part of this course, it came to me at exactly the right time. Thank you for sharing your light." ~ Lori, Washington, U.S.A.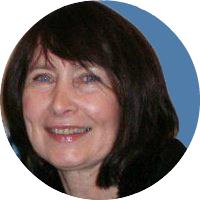 "I've always been intrigued with the idea of magick, ritual, and spells, but I wouldn't allow myself to go there because… I think I had this misguided notion that I would have needed to be born into some genetic bloodline of magick and witchiness…
Or that someone in my family would at least have spoken this language to me if I were meant do anything other than peer through this magickal window from the outside.
I was unable to rationalize my intense excitement when I read the course page; it felt like my blood was doing a happy dance in my veins.  But as it turns out, that's just fine, because this isn't a course where all logic and rationalization will do very much for you ?
This has been the most delightfully delicious experience I, as a deliberate creator, could have hoped for. From the accompanying audios, gorgeous guided meditations, and PDF notes, my inner world began to shift immediately.
I began to feel a deepening awareness and visceral connection to the energy I'm made of – that we're "all" made of. I've begun feeling the presence of my guides, Spirit Helpers, and the Elements in a way that, before, was mostly intellectual, and understanding that there is more interdimensional support available to me than I ever could have imagined. It's pretty hard to feel lonely here.
The best part is I'm "feeling" that support! My dream world has come to life and is filled with meaning and symbolism. Or perhaps it's that I'm so much more aware of it and that it does have meaning. I've begun to trust and honour subtle inner promptings – to trust myself.
This hasn't been a course of only contemplation and study; it's been a deep and moving experience. But most of all, it's been SO much FUN! I have loved every minute of it! 
Thank you, Stella Seaspirit, for hooking me up to your magickal cloak-tails and guiding me on a mystical journey that's provided me with more energetic momentum and these magickal tools. There's not a trace of let-down here. My deepest gratitude and love to you." ~ Brenda Pringle, Ontario, Canada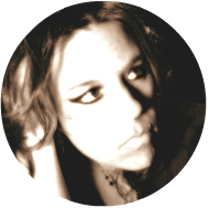 "So far my journey with Stella has been amazing it really helped me to connect with my feelings and allow me to get out of my head.
I've belonged to another online resource before, but Stella's work has so much more to offer. There aren't a lot of offers that give clearly what they say and more.
Stella has helped me connect to my inner witch through her gentle approach and explanation that just makes sense to me. Plus it's like sitting with a dear friend chatting. From my experience I can feel Stella puts a lot of herself into her work. I felt connected to her the entire time with a deep sense of trust. I never had a feeling of confusion or doubt as it just felt good and right.
I have felt more connected to the universe and seeing the moon in the sky reminds me to calm my "chattering mind" and breathe! As a result I am spending more time connecting with energy flow and hearing my intuition. Mostly I have recognized how much has changed in my control of emotions and understanding how much strength lies within.
Working with Stella has actually been a bit more than I expected honestly. This is a strong program that provides lots of guidance. BUT after all of the synchronicities I've experienced from engaging with her materials I'm not sure why it surprised me!" ~ Anne, Québec, Canada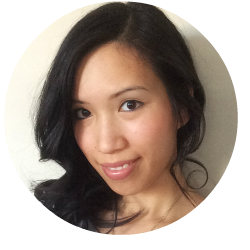 Stella Seaspirit's work is one of my biggest inspirations and keeps me rooted in my practice, so when this program opened I cancelled my subscription to another online program and joined this one instead.
I'm less reactive. More stopping and thinking and breathing. I remember that I am a witch more often. I am more aware of the promise I made to myself to live from my truth and that there is so much more to this life than the petty things we get lost in." ~ Timmie, Alberta, Canada | http://timmiewanechko.com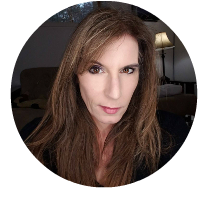 "When I started I was hoping to learn how to direct my energies in an easy to follow, safe way to enhance my connection to Spirit to bring and maintain love, security and abundance in all areas of my life.
However, what I have implemented so far has been ten times stronger than when I have been working with my energy before.
Stella's style of witchery speaks to me on so many levels… I am a High Energy worker and I have been looking for some way to learn more but I have never had this kind of resonance with anything magic before." 
~ Catz, Massachusetts, U.S.A. | http://www.facebook.com/psychiccatz
---
Starter Kit for Awakening Witches
Find out how to bring the magic you feel inside to the surface to use it in the "real world"
Feel more grounded, centred and at peace in who you really are (without tons of privacy or any fancy tools)
Shift your outlook and transform in under 10 minutes a day
---
Zero to Witch fast track from Novice to Adept
Activate your chakras, DNA and light body to clear your energy and access more ancient soul wisdom
Exactly how to bring your magick to life with the elements, sun, moon and stars
Access the invisible power behind your intentions, feel the energy pulsing within
Reach into the highest dimensions and become your own magical manifesting vortex
This is your time to step into your true self Witchy One.
If not now, when?
Make time to do the things you know will change your life.