Join me as we walk through the mysterious castle of your inner realm.
Using our intuition, imagination, and mind magick, together we explore the mystical to commune with your higher self, connect more deeply with Source energy, and align with a greater sense of purpose to move through the next 3 months with more grace, ease and flow…
What It Is
---
An intuitive Tarot and oracle reading unique to your personal path for the next 3 months ahead, delivered conveniently to your email inbox wherever you are in the world.
Connecting with your personal Interdimensional Support Team, and mine, in sacred space I draw cards unique to your personal path for a soulful message where we will:
Look to the sky for the phase of the moon that will reveal where you will stand at the beginning of this 3-month cycle.
Meet three darkly alluring Vampyres in the recesses of your inner landscape. The first, reveals the main theme of the upcoming 3-month cycle for you. The second, imparts the main challenge you will face, whilst the third divulges the key to expansion i.e. best course of action.
Then we explore the grounds of the mysterious castle of your inner realm, encountering spirit helpers and collecting power items to guide and support you on your journey over the next 3 months.
Finally we arrive at the edge of the sacred scrying pool, where gazing into it we glimpse a vision of where you will likely stand at the end of this 3-month cycle.
Approximately 1,500 word PDF file including a photo of the spread conveyed with empathy, compassion and respect, in utmost confidentiality.
[countdown-dynamite]
Available to You for Only $55 USD
FOR A LIMITED TIME
Regular price is $75 USD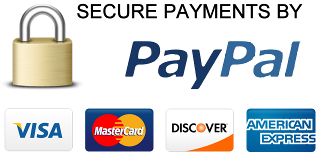 You don't need a Paypal account to make a secure payment with Paypal. Simply ignore the prompts to get a Paypal account and continue with your purchase via debit or credit card.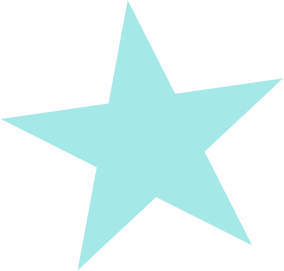 "The insights you have given me are very much in line with work I've been doing through my own practice and studies, wading through a maze of childhood experiences and conditioning.
I feel you have given me the tools to work more effectively through my situation and to heal not only the scars from previous romantic relationships, but work I'm doing with my inner child, and in regard to the difficult relationship I have with my parents. Thank you Stella, love and light to you." ~ Sam, United Kingdom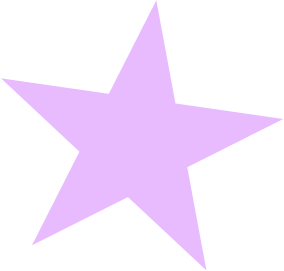 "I sincerely would like to thank you for the reading I have received; I must have read it a dozen times just to make sure I have absorbed it all.  I must admit it is the first time ever I have received something like this and it made my spirit feel more buoyant, happier and thankful for the light and clarity I have received. 
The reading is so very accurate and true to my feelings and nature, I am absolutely amazed.  It brought things into perspective, helped me see things that I guess I already knew, but was afraid to face and admit. It gives me a feeling of confidence on how to handle my current and has taken away any fears I had regarding these issues. 
I am most certainly taking the guidance received to heart, I see it as a push in the right direction and whatever I do decide to do, I will now do so with self trust and confidence." ~ Karen, Mpumalanga, South Africa
How It Works
---
This service is not about me predicting your future. Rather it is about observing your current energy, the influences at play in your life at present, and the potential flow of where you are heading in the next three months.
The energy trend is fluid and in a constant state of flux, thus you are free to take the information revealed to make decisions that you feel are best for you to continue steering in the current trajectory, or to adjust course if you so wish. You are the soul captain of your physical vessel!
A power pathworking with me invites you to consider; actions, viewpoints and opportunities that are perceived not only with the physical senses, but with the heart, intuition, and mind in harmony.
Therein lies the life-enhancing transformative magick.
All of this will assist you to make the best decisions for yourself from where you are, with what you have right now. The present moment is after all, where your power resides.
Important: Read this! Please ensure that you read through the Ethics and Policies farther down on this page before making a purchase. By purchasing a reading with me, you agree to these Ethics and Policies and affirm that you are at least 18 years of age.
Upon completion of payment, Paypal will direct you to an online form to send me your details. If you are not directed to the online form for some reason after completing payment, you can simply return to this page and click here.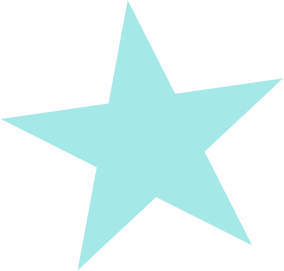 "It was great to receive confirmation that I'm doing the right thing." ~ Annie, KwaZulu Natal, South Africa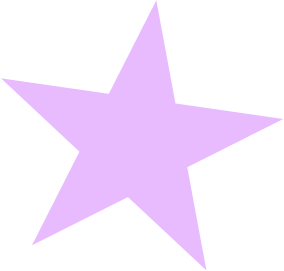 "Eye opening and informative." ~ Zinhle, Gauteng, South Africa
"The reading is right on in every way! Not only did you really intuit where I am right now, but also the direction I'm headed in and where I hope to go. It feels incredibly good to have my thoughts and validated by this reading and also to have some of my concerns alleviated. I'll be moving forward with much more confidence because of this." ~ Elizabeth, Florida, U.S.A.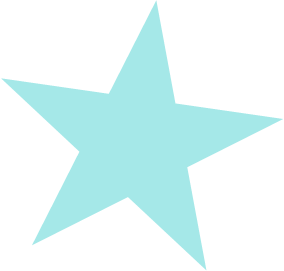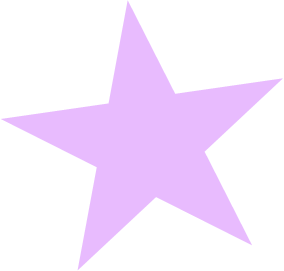 "I cannot believe how spot on your reading was! I literally ended a long term relationship (on Sunday I discovered the truth of his cheating) and your reading has given me so much hope in a time of great change and uncertainty – not only in my relationship, but in my work etc.
Your reading was filled with messages in both these areas and it confirmed all my intuitions and feelings with regards to everything. Thank you. Even through the pain, I am feeling very positive and am looking forward to new beginnings :)" ~ Tracy, Cape Town, South Africa
[countdown-dynamite]
Available to You for Only $55 USD
FOR A LIMITED TIME
Regular price is $75 USD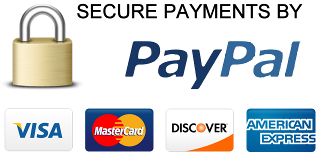 You don't need a Paypal account to make a secure payment with Paypal. Simply ignore the prompts to get a Paypal account and continue with your purchase via debit or credit card.
STELLA SEASPIRIT HERE,
SOURCE-RESS OF THIS ETHERIC CHAMBER
I believe every human being deserves to live a life tapped into deep magick and the ability to stay in touch with an inner world of wonder that opens your heart to endless possibilities in life.
I'm on a mission to activate your inherent ancient and otherworldly wisdom, one witch at a time, to create a ripple effect that restores humankind to their true multidimensional nature and as the rightful custodians of this world.
Excessive pomp and tacky props are unnecessary. As a professional Source-ress I'm the real deal with over 20 years of personal practice. I am the creatrix of various online trainings and a mentor to magical starseed. I'm also a certified law of attraction life coach, qualified holistic therapist, Usui Reiki master practitioner and hold a postgraduate degree in Psychology.
WITCHCRAFT BY MY DEFINITION IS A LIVING PHILOSOPHY. It's a timeless lifestyle that nurtures your inner source of magick more than ANY short-lived fictional fantasy fix could come close to. It's an experience that will alter your way of being for the rest of your life.
My personal path is solitary, somewhat shamanic and rather eclectic therefore my teachings are such with no loyalty to any particular tradition or formal aspect of the Craft. I work directly with pure Source energy.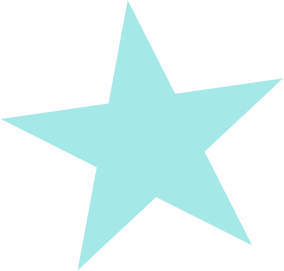 "I've been feeling a bit funky the last week or so.  Not sure if it was the season, just some things coming up as I work through them, perhaps some ebb and flow too.  So much energy right now around new beginnings.
Several things jumped out at me from your reading, especially the reminder to enjoy the process because nothing is wrong. This made me smile with recognition and comfort. Again, thank you so much." ~ Jody, Toronto, Canada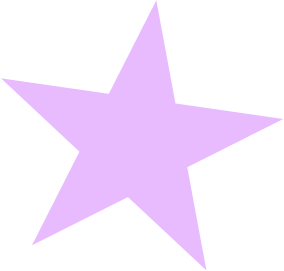 "A heartfelt gratitude to the goddess that has given this amazing direction for me to help myself. I've learned so much from this one e-mail of yours, I will surely apply your suggestions!
Thank you so very much. I'm so relieved to know that you were able to pick up on my energy because that is exactly how I feel. Love 'n Light in the highest." ~ Mona, Amsterdam, The Netherlands
"I am amazed at how you told me things that will come to pass so accurately. I have a very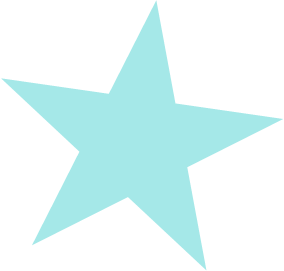 good friend who read for me on the Friday before you sent me yours and they absolutely mirror one another.
Now I have to get my A into G and start." ~ Judy, Gauteng, South Africa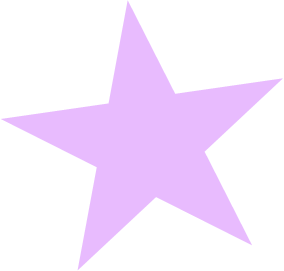 "It really helped me to reflect and rethink the bigger picture as sometimes we get so bogged down by the daily grind!
I was a bit offbeat for a few days after I performed the ritual, but today something happened that brought a brand new opportunity I don't think I would have considered before." ~ Mary, Cape Town, South Africa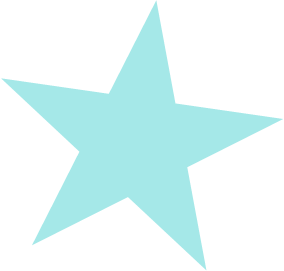 "The reading was very helpful. I have gained such insight and clarity from your words and you validated me in such a huge way because it helped me to understand what I've been hearing from my guides.
With the message I got such a boost of confidence and I have a renewed sense of purpose."  ~ Jessica, Waikato, New Zealand
Policies and Ethics
There are no refunds on any reading sessions rendered. No cancellations. No exceptions. I bring the best of myself to our collaboration and I firmly believe that all possibilities reside within you, and the onus is on you to follow through on high value mundane actions to achieve a desirable outcome.
I do not provide a refund if the insights provided are not what you were looking for or hoping to hear. The point of requesting a reading after all, is to open your heart and mind to receive the message, even if when it is challenging.
I do not claim to predict the future, or provide a quick fix solution to your problem. Divination tools such as oracle cards and the Tarot give us a "forecast" of what can unfold based on the current trajectory, which you are free to alter at your discretion by making different choices and decisions at any time.
Standard turn around time for readings is 3-5 full working days (excluding weekends) from the date of purchase, unless otherwise noted on my website or in our email correspondence. E.G. If you purchase your reading on November 1st, then the delivery time frame starts on November 2nd. If for some unforeseen reason there will be a delay in delivering your reading on time, I will contact you as soon as possible to let you know.
The decks and spreads depicted on this page may or may not be the decks used, dependent on the deck(s) or spread I feel intuitively drawn to use for your reading.
My approach to any reading is from the perspective of introspection, healing and identifying tactics for dealing with things as they are ~ in order to move forward or toward a goal in the best way. I may confirm what you already know in your innermost core, provide input about where your current energy is aligned, and offer a better understanding of how to get in touch with that inner wisdom, and follow through on it in a practical, insightful manner.
At no time do I invade your personal space or remote view. All clients request this service out of their own free will based on their own discretion.
What you choose to do with the information provided in the five minutes or five days that follow your reading will create a shift throughout the time space continuum, altering the trajectory if it is your desire to do so. Even if my wording alludes to it, NO responsibility will be taken by me for any action taken by you as a result of the counsel provided. You know what is best for you. Trust yourself first and foremost.
Guidance offered in readings are in no way a replacement for sound legal or medical advice and/or treatment by a qualified professional. If you have ongoing overwhelming issues please seek out a specialised support group or program.
By requesting this reading you are affirming that you are at least 18 years of age.
I do not perform third party readings, meaning you (not someone else) are the main focus of this reading. Although a third party may appear within the context of a reading, I primarily focus on your emotional processes, actions and perceptions, and I will not perform a reading on a third party's behalf.
Reading sessions are not a substitute for sound legal, financial or medical counsel, they are however effective as complementary action.
Reading sessions are not for use in emergency crisis situations or if your personal safety is at stake. Please contact your local authorities or trauma centre.
If I feel that I'm not the appropriate reader for you (or your query) I will decline to perform the reading, and provide you with a full refund.
If you change your mind about a reading session after you have purchased, no worries! Just email me within 24 hours after completing your purchase and I'll offer a full refund. Last minute cancellation refund requests will not be honoured that is, within the delivery time frame where I have already started your reading session.
If you have any questions about a reading that are not answered on this page, please don't hesitate to contact me and I will do my best to resolve them with you. I want you to have happiness and peace of mind in my service to you.
[countdown-dynamite]
Available to You for Only $55 USD
FOR A LIMITED TIME
Regular price is $75 USD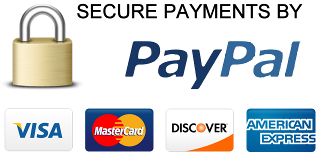 You don't need a Paypal account to make a secure payment with Paypal. Simply ignore the prompts to get a Paypal account and continue with your purchase via debit or credit card.