Wondering what it's like to work with a Professional Source-ress? Allow the feedback I have received from happy clients and students to speak for me…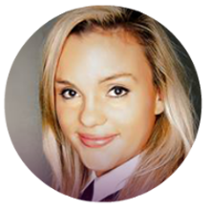 "I booked the Beauty Light & Magick passage with Stella because I had previously purchased her Moonlight Magi course, and after using it for 3 months I was seeing positive changes that made me want to further explore my connection to magick and learn how to use it every day – it is working!
Other mentoring experiences have been very business focused and healing in the past has either been deeply emotional or passive. In Beauty, Light and Magick I feel like I'm listening and moving with the flow and trusting, rather than pushing, manipulating or controlling.
Before the sessions I was battling my head, heart and intuition. I was not allowing and trusting and I was creating more negative momentum by focusing on the negative. I was also being visited and affected by lower vibrational entities.
Now after the 12 week passage I feel more in tune with myself and the environment and realise more quickly when I am out of alignment. I am no longer troubled by lower vibrations. I feel empowered, supported and can rest in knowing that all is happening in divine timing.
My connection with my spirit guides has definitely strengthened and my confidence in connecting with them has grown.
I love that I am now taking action that is guided from within. It is very unique to have the mentoring and healing combination – this really supercharges the benefits and depth of the sessions because I feel even more supported and rested. I seem to be making even better health choices too. I am an extremely healthy eater already but I've been drawn to increase my green and spirulina intake.
The entire experience really exceeded my expectations. It's the support, the answers within, the pathway to get there, being led through unique processes, the healing and the accountability. The long term working with Stella is magical and I have stopped worrying so much!
The Beauty, Light and Magick passage is essential if you want to strengthen your connection to your personal power, if you want to learn and feel confident in listening to messages from your higher self and guides and deepen your connection to the flow of the universe while learning to allow but also take aligned action, which is exactly what I wanted." ~Heidi Lidholm, Berlin, Germany (Intuitive Business Strategist for Soul-Centered Entrepreneurs) | www.heidilidholm.com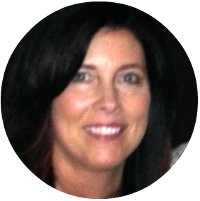 "Before the 1-1 mentoring passage I was looking for hope, confidence and self-trust, also a deeper connection and relationship with the Witch within. At the time I booked the Beauty, Light and Magick package I felt defeated, lonely and exhausted. Disconnected from the part of myself that I love.
However after the sessions I know I am a beautiful, sensual, strong, brave Goddess of a Witch, who is full of wisdom, has a great sense of humor and is worthy of acknowledging and using her amazing gifts.
Stella continually impresses and amazes me with her wisdom, knowledge and knowing (she always knows what to do without batting an eye)! My favorite part has been talking with Stella every week, and the spells and the energy I felt while doing them. Also how much more comfortable I've become with this. Stella answered every question or concern and never left me to fly by the seat of my pants.
I don't think I would be where I am today without the unique connection of the one-on-one setting. I LOVE making new self-discoveries and growing and I know that I will work with Stella again as feel I have a lot of untapped potential!" ~ Kristen, Oklahoma, USA.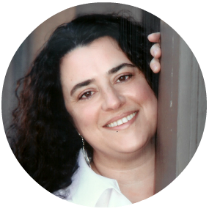 "I booked the 3 month passage because I wanted to live from a place of self-trust and confidence. Before the sessions I was holding onto past baggage but didn't know how to let go.
Now I am able to acknowledge and release that which does not serve me quickly and easily. I am able to face the world with open eyes and an open heart. These sessions helped me find and maintain balance within myself.
Stella's perspective and presence during our conversations helped me to shift in subtle but profound ways. She is open and allowing which helps me to be the same. Stella presents a genuine interest in each session and her weekly guidance was spot on. I felt an immediate trust with Stella prior to working with her and that trust was confirmed week after week.
I was pleasantly surprised by many things during the course of our sessions − at times what seemed to be the most insignificant detail became the most purposeful and resulted in the greatest personal insights.
By incorporating the simple energy alignment and visualization techniques I am more empowered. The releasing meditations and exercises were exactly what I needed and I now understand how to release and receive simultaneously. This process helped me to trust myself because our sessions confirmed all that I already knew and more.
This experience differs from previous experiences as I was accountable for my needs and wants every week. Whereas, in other previous experiences I would have profound moments but then fall back into my old patterns of thought.
The format of the Beauty Light & Magick passage creates a forward flowing process of self-enlightenment and follow through. The 12 week passage provided a platform for me to share and discuss my thoughts in an open setting where I felt safe with disclosure and where I received instant feedback and guidance.
Working with Stella has been illuminating. I have been able to accept myself in so many ways that I was not before and it has helped me to realize that I am the key to my freedom.
I would work with Stella again because discussing and sharing methods and outlooks on connecting with self and The All is beneficial. It helps to expand consciousness and the free flow of energy. This program has truly helped me in body, mind and soul. I am brighter and lighter!" ~Shirley, Texas, USA
"I booked the private mentoring passage because I really wanted to connect with someone who could teach me more about working with energy and stepping into the magick.
Before the sessions I felt quite confused and unsure what to do with newfound abilities. I also really felt the call to disrupt the old paradigm.
When we started I was a bit worried that a call every week for 12 weeks would be too much, but I am glad it was set up like this. It really helped me get at it and stick with it.
I LOVE how this commitment turned into a regular self-care ritual with the calls, check ins and Reiki. It has really deepened my connection with myself and everyday magick.
This package has made my path clearer. It has unearthed a deep sense of power that I am able to feel more and more. I am very glad to have had this opportunity to connect with someone who is intelligent, down to earth and talking to faeries all at the same time!
It's a real journey − you have to dive in, but it is so worth doing if you want to grow more into your power and learn to live more magically. It is truly transformative. And fun. It has given me a different perspective; I am more comfortable working with energy now and owning my power. Beauty, Light and Magick has helped me turn intellectual knowledge into actually "living it". I knew magic is not something separate, that it permeates everything but I couldn't live it before, not like I can now.
Stella's mentoring is in fact very practical and grounded, it was empowering and soothing at the same time. I feel my confidence is growing and even though I am not sure where it is all taking me, I can feel momentum building. That I am on the right track and that I will finally be able to fully be me, and fully use my talents.
I will absolutely work with Stella in this way again as I really feel understood and that I can talk about anything, no matter how silly it feels at first. As a coach myself I value that some things you just can't do on your own, Stella is a very wise counsel and I can tell she walks her talk." ~ Monique, Tilburg, the Netherlands | www.persoonlijkparadijs.nl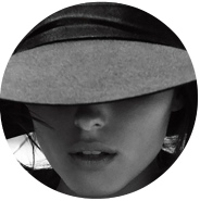 "Before the Beauty, Light and Magick passage I felt a little directionless and lost. Having just broken free from old restrictive beliefs that caused me to be deeply unhappy.
I had opened up to a completely new world of ideas and thoughts, and I had all this newfound energy to invest in exploring my spirituality.
The first half of this year, before my awakening I had been very emotional and down, and had lost the passion for life. Now a few months later, I am beginning to find my energy again thanks to these sessions.
At first I was a little resistant to the calls as I was afraid that the advice given would be mundane or generic − like advice my friends or family would tell me. However I quickly learnt that the advice and knowledge that Stella passed on to me appealed to both my spiritual and logical side, which I absolutely loved!
I couldn't really see major shifts however I just felt that much better every week. Having a mentor and a guide allowed me to not only release some of my burden through conversation, but also helped me greatly in seeing how I could overcome these issues.
I know that I walk away from this passage more confident in myself and my abilities, as it helped me see and understand the power that I have to create the magic in my life.
What I loved the mostwas it felt so safe and non-judgemental. I find it hard to discuss my feelings and issues and this was something that I had to get used to. Stella was so warm and accepting and worked with me to find solutions. This is something that I am forever grateful for, as I could feel myself open up more and really get the most out of the sessions.
Even some of the stuff that would have sounded so crazy had other people heard it, felt so normal and natural with Stella and this allowed me to feel comfortable asking more questions. Stella is like the wise, witchy friend that I have always been looking for!
The experience was much more than anything I expected as it helped me take action, stay on track and really felt as if I was doing something magical though subtle and easy to implement techniques. I felt heard and understood and would literally be able to throw anything at Stella and she would always have an answer.
I have been able to gradually break free from always being future-focussed, worried, stressed, overwhelmed, helpless and basically every other negative thought! I have also discovered how to handle my emotions much better, which has allowed me to flow with life a lot more.
I am feeling much more empowered, strong and magical as I know that all these techniques and knowledge are now inside of me, and that I will be able to use these in my life whenever I need them.
This has been an invaluable experience that has helped me navigate the start of my spiritual journey. I am finally beginning to really understand who I am and why that is. Because I have developed such an open and warm relationship with Stella, I will definitely be back in future." ~ Isobella, Victoria, Australia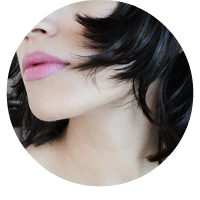 "Moonlight Magi called to me very loudly because I feel the Moon and her rhythms are an important part of life but one is not always in tune so it is helpful to have a guide to follow.
I am thoroughly enjoying the Journal Pages and I must commend you on the content, layout and general awesomeness – not to mention all the additional stuff that is really impressive!
I love how you make some really complicated stuff so simple and easy to understand and apply.
Aside from the actual information which is accurate and enlightening, in true Stella style, spending time with myself has been very very eye opening! A whole heap of stuff has started surfacing for me, obviously the prompts are designed to allow for this but I am amazed at the depth.
As usual you have delivered the goods, Stella! Your content is thorough and in depth – allowing for expansion of one's practice in very meaningful and somewhat unexpected ways.
You are a professional to the bone with a tremendous knowledge which you share in a concise, down-to-earth manner. No matter what the topic you cover it is with sensitivity and care every time. You have such a lovely way of explaining the most delicate matters. Your material is always well thought out, well ordered and easy to understand – no hype or scare tactics. Basically you get it and you can teach it; a very rare combination.
I am so glad to have been able to purchase this material – it has proven to be exactly what I need right now in every way. Thank you." ~ Rain, Western Cape, South Africa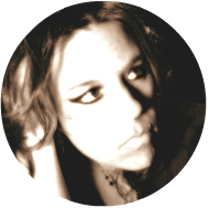 "So far my journey with Stella has been amazing it really helped me to connect with my feelings and allow me to get out of my head.
I've belonged to another online resource before, but Stella's work has so much more to offer. There aren't a lot of offers that give clearly what they say and more.
Stella has helped me connect to my inner witch through her gentle approach and explanation that just makes sense to me. Plus it's like sitting with a dear friend chatting. From my experience I can feel Stella puts a lot of herself into her work. I felt connected to her the entire time with a deep sense of trust. I never had a feeling of confusion or doubt as it just felt good and right.
I have felt more connected to the universe and seeing the moon in the sky reminds me to calm my "chattering mind" and breathe! As a result I am spending more time connecting with energy flow and hearing my intuition. Mostly I have recognized how much has changed in my control of emotions and understanding how much strength lies within.
Working with Stella has actually been a bit more than I expected honestly. This is a strong program that provides lots of guidance. BUT after all of the synchronicities I've experienced from engaging with her materials I'm not sure why it surprised me!" ~ Anne, Québec, Canada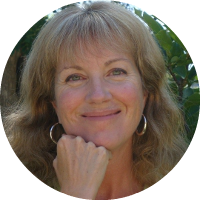 "Because I'm a long term spiritual eclectic, and have witchy stuff in my background, the information was not so new to me, but I LOVED how it was presented and it definitely reawakened a part of my spiritual past in a way that felt very delicious.
Stella's energy is very warm and soothing, her knowledge is wide and deep, and is shared with such a wonderful sense of openness. Using the witchy tools and practices that Stella shared expanded my deliberate creations with mystical beauty and fun. 
If your Law of Attraction practices are starting to feel a bit dry and stale, this material feels like opening a beautiful gift of surprises that will make your heart sing. I highly recommend Stella if you are ready to empower your desires and inspirations with magic, ritual and a large dose of stardust!" ~ Julie Masters, Colorado, USA  | www.julie-masters.com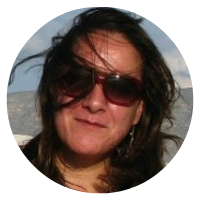 "I feel more alive than I've felt in a long time. Stella, you have created an amazing journey that made me be in touch with the Elements and with myself and for that, I'm grateful.
I could feel each of the Elements individually and all of them together reacting within me and me within them.
Now I understand that regardless of where I am, I can always invoke them, feel their power and as a consequence, my power.
I am going to repeat it again and again as many times as needed in order to really absorb everything that you say. Each meditation, each question, each exercise is a true gift. Stella… you are amazing, getting to know you is definitely the best part!" ~ Paty, Mexico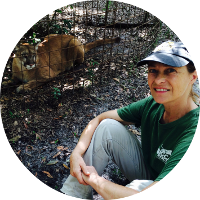 "Now I understand how I know what day it is by the feel of it and I'm able to use that information to my advantage, working with it instead of feeling as if I am silly…
I'm just glad that I am not alone! That's a very nice feeling. I knew that I had inner magick but I didn't know how to unlock it. Now I have practical tools that I can use at any time I wish and the know-how to mix and match.
The teachings are down-to-earth, magickal without being airy-fairy or woo-woo scary. Lots of information enables you to put the pieces together. I enjoyed the different formats, audio and printed. And guided meditations that help put things into practice.
Stella's energy really comes through the material, and it's a wonderful energy. After learning just a bit, things simply clicked. You don't have to try this and that to find what works for you. You just know. And then you do it. Knowing the different energies you can play with makes it easier to feel out what ritual or ceremony is in line with your intention.
Stella's demeanor is very welcoming and I am so happy to know that there are well-balanced crafters out there who aren't completely bizarre (not that bizarre is bad but it's just not me). I've become more confident and attuned to myself and the natural world I live in and the results were much faster than I thought they would happen – from the very beginning things began to manifest in wondrous ways.
What I appreciate most is that it's informative, meaningful yet gentle and easy on the ears and the mind." ~ Annette Pedersen, Florida, USA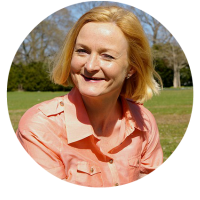 "I've always felt drawn to look up at the moon and stars, but five years ago I got sick and didn't really find my way back to myself. Since applying the resources, tools and suggestions things have come together for me in all kinds of little ways.
I'm feeling the connection to All That Is again and things I have been needing all came into my life, like meditation classes, an old book I've had for years, and the right person who could help me with a particular situation.
Sometimes I even see sparkles in the air! My anxiety levels have dropped and I feel so much more positive. Stella, it was great to be a part of this course, it came to me at exactly the right time. Thank you for sharing your light." ~ Lori, Washington, U.S.A.
"I had some doubts about it being hokey versus actually helpful. I'm glad it was the latter Stella! After the first download I could see the wealth of knowledge provided and feel the support from Stella personally.
I was a total beginner and very interested in the topic but had no idea where to start being a Witch. This gave me a wonderful foundation providing me with the direction I needed, and also sparked my interest to continue my education and experimentation.
The concepts shared were very easy to understand and above my expectations. My natural inclination to nature is more focused and the materials covered strengthened my views. I have a better understanding of how it all comes together." ~ Michelle, California, U.S.A.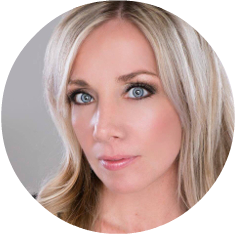 "I bought so many books on how to do spells before but nothing came close to this course.
I would have paid Stella twice what she was asking as I feel that I have truly learned what I have been seeking for a long time.
Going through the materials made me realize that I need to be aware of my feelings and thoughts more and it did change my perspective on things. I know how to change my feelings and mood once negative things come in using my senses and emotions with the elements.
This program has helped me be more consistent in my daily practice, as a result all of my senses have been heightened. I'm feeling more confident on what I am doing and how I am doing it. Stella has such a soothing voice for the audios and alignments that I very much enjoy listening to.
I would recommend Stella to anyone seeking a teacher who explains things so it makes sense to you. I had no doubts about joining and, I couldn't wait to begin. Stella is a wonderful facilitator!" ~ Melissa, South Carolina, U.S.A.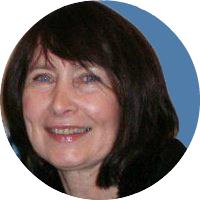 "I've always been intrigued with the idea of magick, ritual, and spells, but I wouldn't allow myself to go there because… I think I had this misguided notion that I would have needed to be born into some genetic bloodline of magick and witchiness…
Or that someone in my family would at least have spoken this language to me if I were meant do anything other than peer through this magickal window from the outside.
I was unable to rationalize my intense excitement when I read the course page; it felt like my blood was doing a happy dance in my veins.  But as it turns out, that's just fine, because this isn't a course where all logic and rationalization will do very much for you ?
This has been the most delightfully delicious experience I, as a deliberate creator, could have hoped for. From the accompanying audios, gorgeous guided meditations, and PDF notes, my inner world began to shift immediately.
I began to feel a deepening awareness and visceral connection to the energy I'm made of – that we're "all" made of. I've begun feeling the presence of my guides, Spirit Helpers, and the Elements in a way that, before, was mostly intellectual, and understanding that there is more interdimensional support available to me than I ever could have imagined. It's pretty hard to feel lonely here.
The best part is I'm "feeling" that support! My dream world has come to life and is filled with meaning and symbolism. Or perhaps it's that I'm so much more aware of it and that it does have meaning. I've begun to trust and honour subtle inner promptings – to trust myself.
This hasn't been a course of only contemplation and study; it's been a deep and moving experience. But most of all, it's been SO much FUN! I have loved every minute of it! 
Thank you, Stella Seaspirit, for hooking me up to your magickal cloak-tails and guiding me on a mystical journey that's provided me with more energetic momentum and these magickal tools. There's not a trace of let-down here. My deepest gratitude and love to you." ~ Brenda Pringle, Ontario, Canada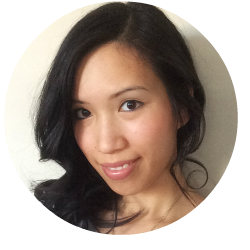 Stella Seaspirit's work is one of my biggest inspirations and keeps me rooted in my practice, so when this program opened I cancelled my subscription to another online program and joined this one instead.
I'm less reactive. More stopping and thinking and breathing. I remember that I am a witch more often. I am more aware of the promise I made to myself to live from my truth and that there is so much more to this life than the petty things we get lost in." ~ Timmie, Alberta, Canada | http://timmiewanechko.com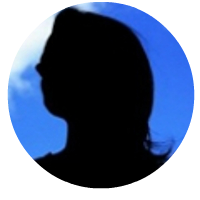 This has been one of the most intense weeks I have ever had and that's saying something! I am already used to having my guides and past loved ones contact me at different times throughout a year, maybe less than a dozen times maximum.
This week however, every single night has been one intense dream after another… The best way I can describe it as if there were ANY unresolved issues I have EVER had they came to me for completion this week in my dreams.
They felt like issues that have been with me for many lifetimes and I was completing. All kinds of activity was stirred up this week and it was literally hang on! Something stirred things up!
The best way to describe what was going on in my was like this. If I'm generous I would say I was like a bear hibernating, but more realistically it was like hibernating in the summer when I should be out and about. For a variety of reasons I decided to go and stay in the cave.
This was like a cattle prod that got me out and about shaking off the fog and engaging with life. The good and some of the crazy decided to prod me until I got up and started engaging. That's why so much has been centered around dreams I believe because I was literally "sleeping" failing to engage in my life for the last few months.
Lots of powerful things have come since the Interstellar Shower:

– My book, the one I have avoided working on for a million years… the story is flowing out of me like crazy. Even I don't know what's going to happen until I start writing and it just pours out of me…
– I had an amazing job opportunity come up, I have a 2nd interview on Monday. (I have been trying to figure out the next chapter of my life for so long)!
– I have a new spark, somehow great things are ahead
I went into this with no expectations but with absolute clarity that it was the right thing for me. Thank you so much for showing up in my life right when I needed you (hug!) ~ Christina, Massachusetts, USA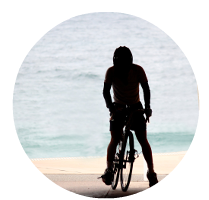 First of all, I loved the Interstellar Shower session. I wasn't sure what to expect and I fell asleep pretty quickly, but I definitely felt different immediately upon waking that next morning. I felt it in my heart chakra, as if something had been healed or lifted, it felt lighter.

You wrote in my report that I felt victimized and that was so true, but immediately after that session, my thoughts regarding the issue that this was related to had magically shifted, which was both a very surprising, strange and delightful realization.
I tried to go with that flow as much as I could and I tried to explore it with the questions you offered in my report, but since I felt I couldn't really get through to the core. I decided to let the questions go and just see what happened, if my feelings and thoughts would shift further by me just letting it go. And they did.
Especially now, after four months, I feel very differently, more like my old self again. You have to understand this issue made me very unhappy for two and a half years, so feeling happy and satisfied like I do now very much seems like a miracle to me.
On a different though not entirely unrelated note, after four years of pursuing something that I was good at, but I wasn't passionate about at all, I'm finally happy and enjoying my daily life again. As if things couldn't get any better, I got offered my dream job.
Something else that wasn't totally right at the time of my session was the house I was living in, my roommates and I didn't get along really well. Three months later I got a new place to live, in a different city and moved a week later. I have never felt immediately at home before, but I did here.
So, thank you. The magic just keeps on unfolding, I definitely feel healed and I look forward to another session with you. I don't understand what you did exactly or how it is possible for this to be so powerful, at least in my experience, but I'm very impressed and very, very grateful! ~ Annemieke, Amsterdam, the Netherlands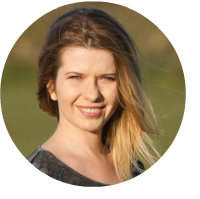 I wanted to let you know that the crystal grid session really stirred up some stuff for a few days after you performed it, but things are looking up now. I'm feeling more excitement for my life than I have in a long time! ~ Izabella, Illinois, USA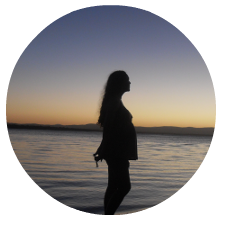 About 5 minutes after my scheduled time, I started feeling goosebumps everywhere and a sense of calm and peace. About 20 minutes after that, I felt a quick, sharp, twinge in the middle of my chest, then went back to feeling calm and peaceful again.
Something I've noticed since the crystal grid session is the guy I've been interested in and have been flirting with etc. for the past few months hasn't contacted me at all. And I've no urge to contact him. I've seen a lot of synchronization in the last few days like, if someone wants you they will show it, not to be someone's backup plan, sometimes things end without closure, etc. ~ Jennifer, Texas, USA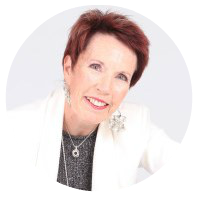 When I booked an Equinox Coalescence I had a lot of fear spiritually and personally, I also tended to worry a lot. I don't really even know where all this came from but I simply wasn't in my own power.
I felt nothing on the day of the session except for the calmness that came over me gradually during the week following. However looking back over the past 2 months I have been having a wonderful time with the new me!
After the Equinox Coalescence session the only way to describe the effect was I went from stormy waters to calm waters. All irrational fear and worry vanished. I am no longer afraid to stand in my power and I have upgraded my website to reflect just that.
Also, about a week ago I got the urge to get a wand so I am going shopping – don't know the why but just going with the flow. The Universe is quite amazing! Thanks for your guidance Stella. Blessings and Light ~ Joy, Gauteng, South Africa | www.magneticvibe.com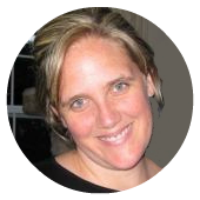 Just looking at the photo you sent after the Solstice Shimmer I felt such strong, amazing energy! Very good stuff and so interesting. I feel very excited and a little fear (which is just right I'm sure … big stuff is happening!)
It definitely resonates and feels like just what I need to know right now and what activities will support me over the next six months.Thank you once again! I am so glad I did this! Blessings to you dear Stella! ~ Beth, Maryland, USA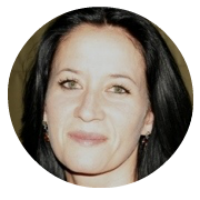 I felt the energy even before my scheduled start time… was awesome. After the Solstice Shimmer I received random things from people… like I was a magnet for good things. It shifted my perspective in that I realised it is really not about the destination and very much about the journey.
Shortly afterwards I found a new home and moved…
I would say a Solstice Shimmer is beneficial because it stops the old whether you want to or not and starts bringing in the new… not all that looks bad is bad 🙂
What I enjoy about working with you is that you are one of the few that mean what you say and do not promise the world when all you can really do is help people help themselves.
The most important thing people should know about a Solstice Shimmer is that this is a great opportunity and the boost you need to be able to change those things you keep getting stuck on. ~ Eloise, Gauteng, South Africa
*How these energies interact with each individual specifically will vary based on where you are at in your own journey of expansion.