Come closer Witchy One and peer into the cauldron…
My intuitive guidance, metaphysical coaching, and bespoke crystal healing rites are designed to inspire, brighten and transform the lives of my patrons in positive, empowering, subtle (yet profound) ways.

I hold the space for you to experience greater soul expansion and step into a truer version of yourself so that you can stand in your light, spiral up and unlock bigger, better possibilities.

Intentions are uttered… magick is stirred… ripples travel throughout the quantum field.
Distance Healing
---
These are powerful Reiki sessions that I channel through quartz crystal grids, working with your personal Interdimensional Support Team and mine, to raise your vibration to the highest it can be to maintain optimal life force flow and vibrational alignment in your day to day life.
Bespoke Altar Light Service
---
Set cosmic forces in motion regarding a particular situation to bring opportunities and possibilities, circumstances and events, line up shifts in perception, intuitive messages, inspired ideas and pre-pave the way so doors open and roads become clear in the most delightful way. 
Private Oracle Readings
---
Especially helpful if; you feel uninspired or lost, concerned about choices you're in the process of making, or seek greater understanding of the underlying dynamics of a circumstance. I don't predict your future. It's about recognising resources you're unaware of, gaining insight on how to move through change/challenge with poise and purpose.
Transformational Coaching ✦ Mentoring Immersions
---
Nothing will replace investing in yourself for more individualised assistance to rapidly dissolve blocks and shift into your next level of Source-ry as quickly as possible.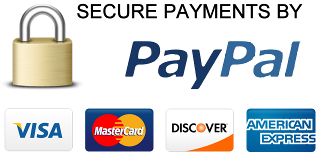 All payments secure via PayPal.
You don't need a PayPal account to make a secure payment with PayPal. Simply ignore the prompts to get a PayPal account and continue with your purchase via debit or credit card.

Your support of this work is welcome,
thank you for a gratitude donation today: