8:8 Lion's Gate ✦ Portal Activation
---
Engage the Lion's Gate power portal to:
Consciously receive these higher frequency energies and light up your DNA to facilitate a personal quantum shift to accelerate your personal consciousness and that of the collective as well
Enhance your personal power and discard old patterns and beliefs to structure your daily life around what you want to experience more of
Balance the left and right hemispheres of your brain so that thought and action are aligned for more fulfillment mentally, emotionally, physically and spiritually
Retrieve soul fragments from other timelines by invoking your infinite nature and open up to more of your heart's wisdom and soul's bliss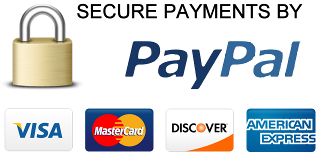 All payments secure via PayPal.
You don't need a PayPal account to make a secure payment with PayPal. Simply ignore the prompts to get a PayPal account and continue with your purchase via debit or credit card.