The number one question:
What is a Modern Witch? I'm not really sure if I am one…
My number one answer:
Someone (male or female) who is self-aware, comfortable in their personal power, feels connected to Source/nature/the creative forces of the universe while trusting in their ability to influence the way things are beyond the confines of visible matter and create a life they enjoy living, free from suppression, that also benefits the Greater Whole.
Are you ready to unlearn everything you thought you knew especially about YOU?
Are you ready to let go of your story and re-create the YOU that you came here to be?
This program will give you all the tools you need to get started on a new path from fear-based restriction to more conscious power-full living.

For most Witchy Ones, starting a solitary path (with limited time, space and privacy) isn't easy. It feels overwhelming. It feels complicated. And after a while of wheel spinning and hand wringing, the feeling that maybe you've bitten off more than you can chew is… a good picture of how you feel, yes?
I get it. I've been facilitating training for Modern Witches since 2006, and I can tell you that these feelings are commonplace, normal and utterly human.
This is what happens when a brave soul responds to the call of Deep Magick with all their best intentions… but without a lot of guidance, structure, and support from someone who knows how to navigate the waters on the journey, it's like sailing in uncharted waters – this is the part that causes tension and anxiety in our bodies as our cells respond to the call to morph into something greater whose form is as yet unknown.
It sure would help to have a step by step agenda of sorts, wouldn't it? A paint-by-numbers path to follow that would make sure you got where you wanted to go?
Can we talk about that for a minute?
I might be able to help. 🙂
This is usually what keeps people from embracing (and developing) their Witchiness:
---

 Buying into your current belief that you don't have time to do the things that will change your life, thereby creating more of the same

 Allowing outer circumstances to become more important than your inner state

 Giving your power away to others to affect your wellbeing

 Losing that childlike feeling of wonder and innocent trust you feel about the workings of the universe
That means you get stuck in a lot of feelings and situations like these:
>> Overwhelm ~ feeling like there is too much to learn and you can't handle it all (plus the illusion that you are bound by linear time) means you can't get your head on straight enough to figure out what to do
>> Research mode ~ endlessly looking for the "right way" to do it all before you even take one step because you want to get it perfect the first time
>> Low confidence ~ you don't think you have enough information or knowledge to decide what you are doing next so you just don't feel good enough to proceed
Perhaps you're feeling all of the above, at once, and hoping there is a magic potion to wash it all away.
Well… I don't have a quick fix potion for you, but I do have a daily agenda of what steps to take each day
---
May I share a secret with you?
All of these feelings stem from overthinking and not enough deciding and taking action.
The thing is, you don't have to have a big altar, special tools or fancy ingredients to be a witch.
Magick arises from your energy. You are imbuing your creations with life force and therefore heartfelt intention, mindset and vibrational signature is what counts.
The "magic powers" from the wonderful witches, wizards and superheroes in movies and books that resonate so deeply within your core are cues to remind you that you possess this magic too. After all, it takes one to know one 🙂
Real witches use what is available in their immediate environment or what is relatively easy to attain (thanks to modern interwebs)! You can call upon the Overlighting Spirits of Earth, Sky and the primordial sea within which we all exist for assistance (and yes that includes visiting your local health shop, supermarket, private yard or public park).
You don't have to seek out some obscure, rare item.

Magick is not about doing, it is about being.
Your thoughts, feelings and experiences as a consequence indicate where your energy frequency is. That is, who you are being. Magick entwines intellect, imagination and intuition.
In living consciously you live magically within the present moment. Conscious awareness gives you power of choice, perceptive vision and the ability to exercise discernment and wisdom in all your dealings.
It also brings a soul clarity about your unique path that instils reverence, heartfelt gratitude, happiness and blessings untold. YOU are the obscure, rare ingredient!
This 14 Day Dose of Witchery is perfect for you if…

 You are brand new to the concept of witchcraft and you have no idea how to actually start being a modern witch

 You have read up on beginner basics and you are wondering what the next step is to transition from theory into practice

 You've tried your hand at this and that. Researched pretty much everything. But never been able to apply yourself with serious focus because you've never felt totally confident. Now you crave a fresh start.
Ready for the best way to start your no-fluff solitary path with EASE and GRACE?
Introducing…
The Own Your Witchiness
14-Day Starter Kit
---
The Own Your Witchiness Starter Kit is a 14-day program for starting your solitary path safe, strong and confidently.
It's a step-by-step daily agenda designed so that even the absolute beginner can own their Witchiness in 2 weeks.
This program will take you through every step of the process, from defining what 'witch' means to you to recognising, understanding and expressing your emotions in order to actively create more of what you want in your reality. It is a light-hearted, down-to-earth approach to the mystical.
It's a self-paced, easy-to-follow course of training that provides tiny steps for developing your Witchiness "properly", with wicked good side effects and room for rapid personal and spiritual expansion.
=============================================
It's not ALL about smoke, spells and sparks.
When I think of "witch" I think soul ~ nature ~ cosmic connection! Do you?
WITCHCRAFT BY MY DEFINITION IS A LIVING PHILOSOPHY. It's a timeless lifestyle that nurtures your inner source of magick so that you can express it and your true nature more joyfully and freely (despite what others around you may think).
As a wayshower, I activate and inspire you to embody more of your natural Witchiness in the very fibres of your being so you can't help but live it day to day.
In this fun kit I journey right beside you, encouraging you to dip your toes into the wonderful ocean that is at your core to align with and embody more of your OWN soul wisdom.
This kit will show you how to bring the magic you feel deep inside yourself to the surface and use it in the "real world".
It's not something you race through once, you actually continue to apply the concepts long after you finish the kit and that builds and grows with you on your path for all the pieces to fall in place.
=============================================
If you would like to discover:

 Why standing in your own power leads to more energy, happiness and wellbeing

 How to identify this wise and ancient part of you and integrate it into your everyday being

 The benefits of head and heart balanced thinking

 How to set up your connection altar

 The 5 criteria for raising your vibration consistently

 The 3-step process for engaging your inner guidance (with a full walk-through)

 How to make time for your Self and what is important to you

 How to awaken and summon your soul essence (plus the exact process to follow)

 How to deal with intrusive unpleasant thoughts

 The simplest method to maintain your composure in difficult circumstances

 How to detach and let go of what you really really want so that you get out of your own way to allow fresh possibilities into your life

 How to send and receive energy by merging the sacred masculine and feminine within

 How to channel this creative force within you to contribute to the Greater Good
Why 14 days?
Fourteen is the twofold manifestation of the sacred number seven. There were fourteen rungs of the ladder of Osiris (which joined Heaven and Earth) bringing together spirituality and everyday life so it also relates to self-initiation, unity, and the blending of enthusiasm with determination.
I'm leading this training because I want to show you exactly how to bring deep magick into the ordinary to positively impact your life long term… in 2 weeks.
Valued at $297
Available to You for Only $97 USD
FOR A LIMITED TIME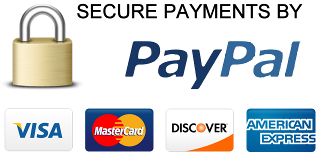 You won't find any cheesy spells in this starter kit. You won't find long lists of crystal or plant associations. Nor a lengthy discussion about ethics, nebulous poorly recorded history of the Craft or special items you need.
Integrate your Witchiness into daily life from day one. I will show you what you already know within and give you heaps of practical tools that you can use on an everyday level to open up to new possibilities.
14 Days of daily lessons, activity sheets & action steps
Here's What You Will Receive:
---
16 x bite-sized easily digestible audio MP3 lessons (all under 10 minutes) Including a powerful 1-minute daily alignment to ground, centre, release tension and connect with Source energy and your soul essence while anchoring in your new magical self-identity.
1 x Detailed Guidebook (containing everything I say in the audios) Designed to reinforce everything you need to know about living consciously; wielding the power of choice, discernment and wisdom in all your dealings. Quickly and easily refer back to something later.
1 x Activity Sheet Booklet (fillable PDF and/or printer friendly) These fun action assignments don't take long to complete and keep you on track, focused and accountable to achieving your goal to shift and transform into a confident soul connected modern witch.
Over each day of the 2-week program you will receive your daily lesson in both audio and written form.
You will get one short & sweet email reminder a day to keep you motivated.
It breaks my heart 💔 that as a Witchy One you think that you are doing something wrong by engaging in what naturally feels so right. That you aren't comfortable being you and might even think you are the only person who feels, sees or thinks this way. You are not alone. You will never be alone.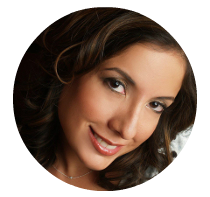 "I had some doubts about it being hokey versus actually helpful. I'm glad it was the latter Stella! 
After the first download I could see the wealth of knowledge provided and feel the support from Stella personally.
I was a total beginner and very interested in the topic but had no idea where to start being a Witch. This gave me a wonderful foundation providing me with the direction I needed, and also sparked my interest to continue my education and experimentation.
The concepts shared were very easy to understand and above my expectations. My natural inclination to nature is more focused and the materials covered strengthened my views. I have a better understanding of how it all comes together." ~ Michelle, California, U.S.A.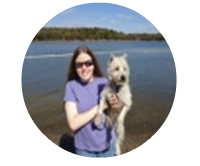 "I've always been able to feel/work with energies, and that's what being a Witch has meant for me.
I've struggled with others telling me it's wrong, and although I knew in my heart the truth, it's really great to hear someone else say the exact same things I've felt my whole life.
I know great things are coming my way! I've been feeling a great stirring in my soul lately, and I know this is part of the 'next phase of life' my spirit guides have been telling me about.
I am now embracing who I am, and letting the magical goodness of Universe flow. I own it 🙂 Thank you for sharing your deep wisdom Stella!" ~ WildShadowStar, Oklahoma, U.S.A.
Valued at $297
Available to You for Only $97 USD
FOR A LIMITED TIME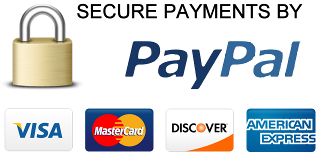 No experience necessary, darling I'll expertly guide you each day to build a foundation for greater spiritual expansion. 
It doesn't matter if you don't identify as a Pagan to get the most out of this Kit, all wording is adaptable to suit your personal preference.
PLUS the digital training materials are private, compact and discreet if you have nosy neighbours or live with non-magical peeps.
STELLA SEASPIRIT HERE,
PRINCIPAL OF THIS CYBER WITCH ACADEME
I believe every human being deserves to live a life tapped into deep magick and the power to claim ANYTHING they want from life.
It's not enough to just talk or read about the unseen realms (reason alone won't get you very far)… versus actually working with cosmic forces directly and having a well-versed instructor be there and support you as you implement the steps yourself to lovingly and safely journey to places you never dreamed you could enter!
I'm on a mission to activate your inherent ancient and otherworldly wisdom, one witch at a time, to create a ripple effect that restores humankind to their true multidimensional nature and as the rightful custodians of this world.
Excessive pomp and tacky props are unnecessary. As a professional Source-ress I'm the real deal with over 20 years of personal practice. I facilitated my first "official" course of training for modern witches in 2006, and I'm super excited to share THIS program with you.
I am the creatrix of various online trainings and a mentor to magical starseed. I'm also a certified law of attraction life coach, qualified holistic therapist, Usui Reiki master practitioner and hold a postgraduate degree in Psychology.
WITCHCRAFT BY MY DEFINITION IS A LIVING PHILOSOPHY. It's a timeless lifestyle that nurtures your inner source of magick more than ANY short-lived fictional fantasy fix could come close to. It's an experience that will alter your way of being for the rest of your life.
It's easier than you think!
Own it. You know you want to.
Valued at $297
Available to You for Only $97 USD
FOR A LIMITED TIME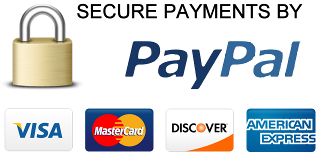 Happiness Guarantee

I want you to absolutely enjoy this purchase, so if for any reason you are not 100% happy with this digital product, let me know within 7 days of purchase and I'll gladly refund you in full.
That's right, I'm so confident you'll adore this kit, that I'm offering you this money-back refund policy because your happiness, peace of mind and satisfaction is extremely important to me. Please note that after this 7 day period expires there will be no refunds and no cancellations. No exceptions.
I've packed everything I would advise you to do around this topic during private sessions into this digital training for a fraction of my mentoring fee. However, just downloading the materials will NOT get you results if you don't actually follow the prompts, suggestions and use it to translate thoughts into physical motions. YOU have to take action on the information provided.
I can't make magick happen for you. I share what I know has made a difference in my life but then it's up to your free will and choice regarding what you do with it. It's a bit like cake mix that way.
Frequently Asked Questions
>> What is a Modern Witch? I'm not really sure if I am one…
Answer: Someone (male or female) who is self-aware, comfortable in their personal power, feels connected to Source/nature/the creative forces of the universe while trusting in their ability to influence the way things are beyond the confines of visible matter and create a life they enjoy living, free from suppression, that also benefits the Greater Whole.
>> I'm just starting my new witchy life – will this suit me?
Answer: Yes, in fact I'd say it's ideal for you if that's the case! If you immerse yourself in the daily classes you will honestly shave off tons of time trying to figure things out and get straight to the heart of your Witchiness.
Instead of going in countless directions all over the place and feeling overwhelmed, you can lean on my guidance and start your practice with flexible structure, clarity on your next steps and peace of mind that you are safe and supported. Seriously, if you're just starting out… I can't wait to work with you.
>> My path is eclectic/that of a "white witch" – will this suit me?
Answer: Yes! I work directly with pure original Source energy. You can easily adapt the material to suit your preferences and leave what doesn't resonate.
>> My family member/housemate is home most of the time, I have little privacy and they don't understand or see why I do what I do.
Answer: The digital format of this kit is super discreet. The short audios you can listen to with earphones. The PDF transcripts and activity sheets provide done-for-you notes so you could literally be sitting across the table and the other party would be none the wiser about what you are up to!
>> Do I need to buy supplies?
Answer: While some folks enjoy altar props like candles, crystals and essential oils, they are not essential! I advocate that you are your own wand. Everything you need is in the material provided. All you need to do is step up with an open heart and mind to powerfully engage. Add in extra items or "nice to haves" if and when you like.
If you resonate with the words on this page, my advice is to join us. By fully engaging what inspires you, you ignite your soul essence and as it flows more freely and powerfully around and through you, it in turn positively influences every other area of your life!
Valued at $297
Available to You for Only $97 USD
FOR A LIMITED TIME