Does this sound like you?

 If it is about intention and energy, why would I need to have an altar with props and difficult things to say?
Or

 If I am working with unseen realms, isn't that scary, can they harm me?
Think of a whirlpool and how it seems to exist independently within the water it is actually born of. You and All That Is are part and parcel of each other.

We are all whirlpools within cosmic waters.
Allow me to show you how real magick works and your role in energy-craft.
You were born with this ability.
You aren't expressly learning anything new here.
My mission is to help you start or amplify your recall of what you know to be true within every fibre of your being in a way that is fun, safe and useful as a modern witch.
With the Surefire Source-ry Kit you will discover exactly how to…

 Tune in to all the personal power within you

 Strengthen the connection you have with your deeper self

 Tap into your inner wisdom so that you respond to life from a soul level

 Discover how to send and receive energy signals like a pro

 Be your own Priest/ess communing directly with Source energy using only your body as a temple
Every time you open your connection to Source directly you increase your personal power, raise your vibration and draw in greater levels of light frequencies.
It's a straightforward step-by-step process so you will be able to take action right away and adapt it to fit in with your personal path and lifestyle.
Three Common Obstacles to Casting Powerful Magick
---

 You think you need exotic supplies to make a spell work or that it has to be a big event

 You keep worrying about doing something wrong or that you will create havoc (thanks to Hollywood special effects and drama)

 You don't get excited about ritual tools and props, but you still want to know how to weave magick in your life in a way that stirs the recall from your soul
The Surefire Source-ry Kit gives you clear actionable instructions on how to amplify your intentions and establish your own process for working with magick both for self-understanding and using it to create as a modern witch.
Everything I show you I have learnt and experienced for myself first hand and I know it works.
You get the theory behind the methods so you understand the dynamics plus the practical step-by-step instructions to help you integrate the subtle energy work into your everyday way of being.
You Get:
 NINE short audio MP3's (all under 15 minutes)
 A detailed Guidebook in PDF (everything I say in the audios)
 A transcript of the audio evocation in PDF
Topics covered include

 Magick vs The Deliberate Practise of Magick

 The Role of Self in Magick

 Suggested connection scents & crystals plus a power mantra to bring forth more of your natural talents

 The Magickal Formula Inherent in Your DNA

 How to Become Your Own Wand with the Tools You Were Born With

 Understanding the synergy of the sacred masculine and feminine within

 How Universal Laws Support Your Intentions

 How to Prepare Your Energy for Casting a Spell

 How to Cast a Spell (step-by-step) Without Any Tools or Fancy Ingredients
Plus These Bonuses!
 A two-minute uber spell that you can apply in ANY situation
 The Elemental Mantle Evocation Audio MP3 (under 10 minutes) for building your magickal power and activating the primordial Air, Fire, Water and Earth within you
 A breath + colour combination quick reference so that you can shift your own energy of that of an entire room
 A handy list of resources for keeping your frequency raised
 Supplementary diagrams that illustrate the metaphysical concepts explained
Only $25 USD – For a limited time
You don't need a Paypal account to make a secure payment with Paypal. Simply ignore the prompts to get a Paypal account and continue with your purchase via debit or credit card.
IMPORTANT: You may need to check your spam and/or promotional folders for the access details of your kit.
========================================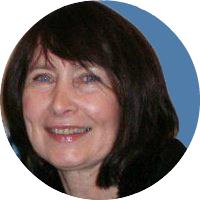 "I was reading the notes and asking myself why this material makes my blood come alive, the first thought that came was a quotation I have from a book by Eric Butterworth. It is this: I am the living enterprise of the creative process.
Now when I think of the term witch, it simply means, I am the living enterprise of the creative process, and this isn't something I do; it's something I am… I am creation in action.
For me, the difference is visceral, and I LIKE this feeling." ~ Brenda Pringle, Ontario, Canada
========================================
Details you need to know about this eKit
1. This is a digital download so you get instant access to the full kit. No waiting, you can download and get started right away. This product is not available elsewhere, you can only get it through this website.
2. After completing payment the e-mail address associated with your payment will automatically receive access details. If for some reason this doesn't happen, please check your spam or promotional folders, and if it's still not there contact me and I will be happy to help.
3. The materials can be downloaded to any laptop or desktop computer, then transferred to a mobile device(smartphone or tablet) of your choosing, taking it anywhere with you. Private, compact and discreet if you have nosy neighbours or live with non-magical peeps.
4. The guidebook is printer friendly so you can add pages to your personal Book of Shadows, decorate as you wish to return to again and again.
5. It doesn't matter if you don't identify as a Pagan to get the most out of this Kit, all wording is adaptable to suit your personal preference. You do not need to be naked or outside to cast a powerful spell.
This eKit is perfect for you if

 You want to experience pure quantum magick ~ no expensive tools or fancy ingredients required. No time consuming complex rituals.

 You just want to learn the Craft plain and simple without any religion involved. Nothing manipulative or harmful.

 You want to be able to practise your Surefire Source-ry anywhere, anytime including right under the noses of non-magical folk and nosy neighbours.

 You want to feel confident and safe. Tussling with unknown entities or conjurations using dead languages doesn't appeal to you.

 You want to develop your own power and natural abilities to cast powerful spells for self-expansion and to deliberately create shifts in your reality.
Only $25 USD – For a limited time
You don't need a Paypal account to make a secure payment with Paypal. Simply ignore the prompts to get a Paypal account and continue with your purchase via debit or credit card.
IMPORTANT: You may need to check your spam and/or promotional folders for the access details of your kit.
========================================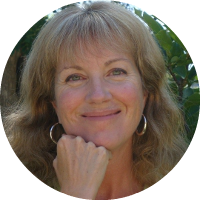 "Because I'm a long term spiritual eclectic, and have witchy stuff in my background, the information was not so new to me, but I LOVED how it was presented and it definitely reawakened a part of my spiritual past in a way that felt very delicious.
Stella's energy is very warm and soothing, her knowledge is wide and deep, and is shared with such a wonderful sense of openness. Using the witchy tools and practices that Stella shared expanded my deliberate creations with mystical beauty and fun. 
If your Law of Attraction practices are starting to feel a bit dry and stale, this material feels like opening a beautiful gift of surprises that will make your heart sing. I highly recommend Stella if you are ready to empower your desires and inspirations with magic, ritual and a large dose of stardust!" ~ Julie Masters, Colorado, USA  | www.julie-masters.com
========================================
If we haven't met yet…
Hello! I'm Stella Seaspirit, a lifelong hedgewitch with 15+ years facilitating experience. I have been successfully showing modern witches how to integrate their spirituality with daily life, in easy practical ways to feel more connected with their deeper self and the cosmos, since 2006.
I am the creatrix of various online trainings and a mentor to magical starseed. I'm also a certified law of attraction life coach, qualified holistic therapist, Usui Reiki master practitioner and hold a postgraduate degree in Psychology.
My personal path is solitary, somewhat shamanic and rather eclectic therefore my teachings are such with no loyalty to any particular tradition or formal aspect of the Craft. I work directly with pure Source energy.
This eKit literally has everything you need to cast your own spells safely and confidently. Not just the mindset, but HOW spells work, plus the exact steps to do it. No fluff.
Happiness Guarantee

I want you to absolutely enjoy this purchase, so if for any reason you are not 100% happy with this digital product, let me know within 30 days of purchase and I'll gladly refund you in full. That's right, I'm so confident you'll adore this kit, that I'm offering you this money-back refund policy because your happiness, peace of mind and satisfaction is extremely important to me.
I've packed everything I would advise you to do around this topic during private sessions into this eKit for a fraction of my mentoring fee. When you get this eKit you will discover how to be your own wand and cast powerful spells that work on all levels so you just need to apply the wisdom and practise it with a pinch of faith and a dash of optimism.
I can't make magick happen for you. I share what I know has made a difference in my life but then it's up to your free will and choice regarding what you do with it. It's a bit like cake mix that way.
Frequently Asked Questions
>> What is a Modern Witch?
Answer: Someone who is self-aware, feels connected to Source/nature/the creative forces of the universe while trusting their ability to influence the way things are and create a life they enjoy living that also benefits the Greater Whole.
>> I'm just starting my new witchy life – will this suit me?
Answer: Yes, in fact I'd say it's ideal for you if that's the case! If you immerse yourself in the trainings you will honestly shave off tons of time trying to figure things out and get straight to the heart of your Witchiness.
Instead of going in countless directions all over the place and feeling overwhelmed, you can lean on my guidance and start your practice with flexible structure, clarity on your next steps and peace of mind that you are safe and supported. Seriously, if you're just starting out… I can't wait to work with you.
>> My path is eclectic/or that of a white witch – will this suit me?
Answer: Yes! I work directly with pure original Source energy. You can easily adapt the material to suit your preferences and adapt or simply omit what doesn't resonate with you.
>> My family member/housemate is home most of the time, I have little privacy and they don't understand or see why I do what I do.
Answer: The digital format of the training materials are super discreet. The short audios (mostly under 10 minutes) you can listen to with earphones. The PDF transcripts and/or activity sheets provide done-for-you notes so you could literally be sitting across the table and the other party would be none the wiser about what you are up to!
>> Do I need to buy supplies?
Answer: While some folks enjoy altar props like candles, crystals and essential oils, they are not essential! I advocate that you are your own wand. Everything you need is in the material provided. All you need to do is step up with an open heart and mind to powerfully engage. Add in extra items or "nice to haves" if and when you like.
That said, the materials can be downloaded to any laptop or desktop computer, then transferred to a mobile device (smartphone or tablet) of your choosing. However, it is not recommended that you take this course of training with only a smartphone.
>> Can't I just learn this online for free?
Answer: Of course. We can find everything online these days, which is a blessing. You are absolutely welcome to do your own research and develop all these skills on your own. But it's not just about accessing the information… it's about discerning a quality resource, what order you should be learning things in, finding like-minded people to discuss ideas, observations and experiences with, and being guided.
These trainings are NOT something you read and feel inspired by for a short while and then forget about. The materials are based on practical implementation. You will gain an everyday understanding that will close the gap between knowing versus being so that it becomes a consistent living practise.
If you resonate with the words on this page, my advice is to join us. By fully engaging what inspires you, you ignite your soul essence and as it flows more freely and powerfully around and through you, it in turn positively influences every other area of your life!
Only $25 USD – For a limited time
IMPORTANT: You may need to check your spam and/or promotional folders for the access details of your kit.