Does this sound like you?

My heart is strongly pulling me to explore and develop my spiritual side but with the demands of family, career and everyday chores I just feel too tired to add another activity to my list. I fall asleep if I try to meditate, the idea of engaging in a consistent daily practise of some kind makes me want to roll my eyes. Honestly, I don't feel serene, divinely supported, boundless or magical at all right now.
Or

I am completely new to the Craft, there is so much to learn and a ton of information to take in from a variety of places that it has simply become overwhelming. I am already spread so thin between work and personal commitments that I feel it is impossible to begin or deepen my spiritual practise unless I can get to an isolated cave or ashram somewhere…
Allow me to show you that you can seamlessly integrate a rich bond with Earth, Sky, Primordial Spirit and your Deeper Self − without sitting in the lotus position all the time.
The Witch by Day Witch by Night Kit is designed to facilitate that for you in your own private sanctuary so that you can incorporate your spirituality into your busy life and stay connected to the witch within no matter what goes on "outside" yourself.
With the Witch by Day Witch by Night Kit You Will…

 You will soon find yourself responding from the Witch Within; positively, naturally, easily as if your new patterns of thought, emotions and behaviour are the most normal things in the world to you.

 You will be able to look back from your "progressed self" and it will be almost as if you cannot really remember how you used to feel before you took back your power, before you made the changes and before you remembered who you truly are, trusting yourself and your abilities.

 You will notice as you build regular habits and take more new steps in your life that you become more energised and fervent as you start to see results. You will feel spiritually leaner, lighter and stronger as you progress each day.
It's a straightforward step-by-step process so you will be able to take action right away and adapt it to fit in with your personal path and lifestyle.
Five Obstacles Modern Witches Face Today
---

 Bridging the gap between the mundane and arcane, to fully integrate your Witchiness in your day-to-day living and being

 De-stressing, relaxing and being too mentally or physically tired for spiritual pursuits

 Accessing intuitive wisdom from Spirit amid the distraction of busy-ness

 Maintaining an effective daily spiritual practise in a brief amount of time

 Lack of privacy and sanctuary for allowing your Witchiness to flourish
The Witch by Day Witch by Night Kit is an easy to implement, practical approach to infusing more magick in your life ~ no extended sabbatical required!
Begin your day with alignment and end it in alignment and the space in between becomes an embedded spiritual practise.
Delivered in 3 alignment meditations
Activate magical days and mystical nights with…
 An upbeat, rapid yet powerful audio alignment process for setting the tone of your day immediately after waking ~ in just under five minutes
 A deeply relaxing forty minute audio alignment process for drifting off to sleep, enhancing dreams, preserving good energy hygiene and restoring wholeness at bedtime (you don't need to stay awake for this to work)
 An anytime fivefold alignment for when you need a speedy magical fix, at five and a half minutes you can even listen to it in a restroom stall!
 5 short explanatory MP3's (all under 15 minutes)
 A detailed Guidebook in PDF (everything I say in the audios)
 Full PDF transcripts of all three audio alignment processes (because personally, I like to know what I'm programming myself with)
Topics covered include:

 A 5-minute spell cast every day before you get out of bed.

 A 40-minute nightly rejuvenation.

 An anytime fivefold 5-minute alignment for when you need a speedy magical fix

 Suggested connection scents & crystals plus a power mantra to evoke maximum magick

 How to release the past and reclaim your energy

 Easy ways to cleanse your energy field after an unpleasant encounter

 How to create deliberate shifts in your reality

 Psychic care and protection for empaths (HSP's)

 How to make more time for your witchery
========================================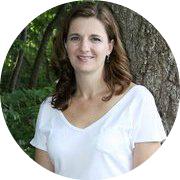 "I have experienced wonderful energy from the Witch by Night audio. The first night I listened to it I had a dream where unseen hands were moving grids of crystals around my body and telling me to watch the patterns so I could learn to heal myself and others.
It was amazing. My body just went into a deep state of soaking it all up after I listened to the audio!" ~ Michelle Martin Dobbins, South Carolina, U.S.A. | www.dailyalchemy.com
========================================
Details you need to know about this eKit
This is a digital download so you get instant access to the full kit. No waiting, you can download and get started right away. This product is not available elsewhere, you can only get it through this website. Plus once you sign up, it's lifetime access, this means you will get any updated versions I create forever at no additional cost.
You need a device that plays MP3 tracks and a headset that you can keep within easy reach of your bedside. Other than that, you don't have to do anything, JUST SHOW UP. Put your headset on and absorb! This is subtle energy work which yields profound shifts.
The materials can be downloaded to any laptop or desktop computer, then transferred to a mobile device(smartphone or tablet) of your choosing, taking it anywhere with you. Private, compact and discreet if you have nosy neighbours or live with non-magical peeps.
The guidebook is printer friendly so you can add pages to your personal Book of Shadows, decorate as you wish to return to again and again.
It doesn't matter if you don't identify as a Pagan to get the most out of this Kit, all wording is adaptable to suit your personal preference.
This eKit is perfect for you if

 You want to become a truer expression of your Self and retrieve innate talents

 You are willing to listen to the audio alignments daily and nightly to see results

 You are ready to create change in your life from the inside out for the better

 Establishing a steady connection with your deeper self and inner wisdom is important to you

 You are looking for a way to fit a regular spiritual practise into a busy schedule so that you can experience more magick in your life
This is subtle energy work which yields profound shifts ~ clear energy blockages, negative beliefs, past traumas and unhelpful thought patterns holding you back.
Let sound and slumber combine for a powerful experience for your conscious and subconscious mind.
Choose the Best Option For You
IMPORTANT: You may need to check your spam and/or promotional folders for the access details of your kit.
========================================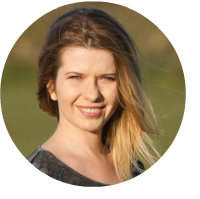 "I feel like I'm starting to understand and discover who I am as a Witch, what my strongest magical abilities and affinities are and how to begin to use them… which was my intention for this of course!" ~ Bella, Illinois, U.S.A .
=========================================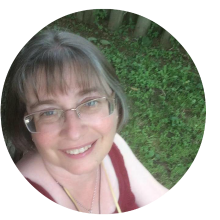 "Practical and encouraging − I don't feel like I have to have a special skill to do them.
The best enrichment to my spiritual practise so far have been the Witch by Day and Witch by Night meditations." ~ Eveline, Ontario, Canada
========================================
About Me
As a lifelong hedgewitch with 15+ years experience, I have been successfully helping modern witches reunite with their innermost magickal aspect so they can explore a deeper connection with their interdimensional or spiritual nature, since 2006.
I am the creatrix of the Sparkling Witch Coven and mentor to magical starseed. I'm also a qualified holistic therapist, Reiki practitioner and hold a postgraduate degree in Psychology with a wealth of knowledge in a wide range of transfiguration and spiritual modalities that help you interlace your life with magick in a practical everyday manner.
My personal path is solitary, somewhat shamanic and rather eclectic therefore my teachings are such with no loyalty to any particular tradition or formal aspect of the Craft. I work directly with pure Source energy.
Basically, it's just about everything you need to maintain alignment, keep your frequency raised and solutions and opportunities flowing by staying connected to your spiritual core no matter what goes on outside yourself.
You had the power all along, my dear.
Allow me to help you access it.
Or you can wing it, trying to figure out what to say and how to phrase it best for optimal results and see what happens over time through trial and error…
Happiness Guarantee

I want you to absolutely enjoy this purchase, so if for any reason you are not 100% happy with this digital product, let me know within 30 days of purchase and I'll gladly refund you in full. That's right, I'm so confident you'll adore this kit, that I'm offering you this money-back refund policy because your happiness, peace of mind and satisfaction is extremely important to me.
I've packed everything I would advise you to do around this topic during private sessions into this eKit for a fraction of my mentoring fee. When you get this eKit you will align with the Ancient Ones and trigger the deep magick that runs through you, infusing your days and nights with the sacred. Just press play!
Choose the Best Option For You