The word Witch means many things to a lot of different people. So to be clear, here is what it means to me:
Someone (male or female) who is self-aware, comfortable in their personal power, feels connected to Source/nature/the creative forces of the universe while trusting in their ability to influence the way things are beyond the confines of visible matter and create a life they enjoy living, free from suppression, that also benefits the Greater Whole.
If this resonates for you,

Please subscribe below for your FREE Magick Instigator

With practical tips and inspiration for being a

Confident soul connected Modern Witch

Delivered exclusively to your email inbox every Witchy Wednesday

I keep it short & to the point
The kinds of topics you can expect include:

 Current lunar phase reminders and tips for working with the energy flow

 "Real world" actionable advice for being a more confident, soul connected Modern Witch, thriving in today's fast pace and technological distraction

 Simple techniques to apply ancient metaphysical concepts in the everyday, along with some subscriber-only insights I don't share anywhere else

 Encouragement on your personal path, ease into the tranquility of your soul knowing and be happier as you reconnect with your innermost magical aspect

 A powerful mantra for a boost in focus or magical pick-me-up that stays with you for hours or even days
Comments from other subscribers
=========================================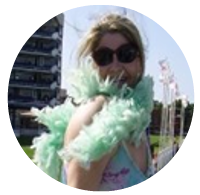 "Hi Stella, I just would like to thank you for such a lovely, refreshing newsletter and for making witchcraft so simple to understand. It helped me see that I have been doing things naturally right all along!
Here's to honouring the Source-ress within. Woohoo! Your unique and fresh outlook on spirituality really resonates with me" ~ Debbie, KZN, South Africa
=========================================
"I can't thank you enough for your lovely, encouraging weekly email. Your beautiful messages remind me to embrace the here and now, give thanks for all that has already been accomplished and to stay positive when the everyday grind gets crazy.
Thank you so much, just for being you." ~ Karen, Naples, Florida, U.S.A.
=========================================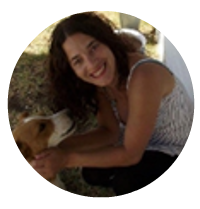 "Wow Stella, you never cease to amaze me.  Your messages are always spot on, sweet and to the point! Thank you and Blissed be!" ~ Wynne, Gauteng, South Africa
=========================================
If we haven't met yet…
Hello! I'm Stella Seaspirit, a lifelong hedgewitch with 15+ years facilitating experience. I have been successfully showing modern witches how to integrate their spirituality with daily life, in easy practical ways to feel more connected with their deeper self and the cosmos, since 2006.
I am the creatrix of various online trainings and a mentor to magical starseed. I'm also a certified law of attraction life coach, qualified holistic therapist, Usui Reiki master practitioner and hold a postgraduate degree in Psychology.
My personal path is solitary, somewhat shamanic and rather eclectic therefore my teachings are such with no loyalty to any particular tradition or formal aspect of the Craft. I work directly with pure Source energy.
My trainings are not some fru-fru new age fad that lack substance. While the core principles are not new (they are steeped in ancient wisdom after all) my offerings provide you with depth, insight and mastery.

 Demystify the Craft

 Embody your spiritual truth and live your path

 Experience more magick in the here and now

 Be a confident soul connected Modern Witch every day