The word Witch means many things to a lot of different people. So to be clear, here is what it means to me:
Someone (any gender) who is self-aware, comfortable in their personal power, feels connected to the creative forces of the universe (Source/nature) while trusting in their ability to influence the way things are beyond the confines of visible matter and create a life they enjoy living, free from suppression, that also benefits the Greater Whole.
If this resonates for you, the following free resources are available…
Free Spiritual Support and Guidance From Stella
Every Witchy Wednesday I send out a new Magick Instigator, delivered exclusively to your email inbox.
I keep it short and to the point with practical tips and inspiration.
I'm here to help you with:

 Lunar phase reminders and tips for working with the energy flow

 "Real world" actionable advice for being a more confident, soul connected Modern Witch, thriving in today's fast pace and technological distraction

 Simple techniques to apply ancient metaphysical concepts in the everyday, along with some subscriber-only insights I don't share anywhere else

 Encouragement on your personal path, ease into the tranquility of your soul knowing and be happier as you reconnect with your innermost magical aspect

 A powerful mantra for a boost in focus or magical pick-me-up that stays with you for hours or even days
---

Free Guided Energy Alignments
It's not always easy staying magical in a busy, distracting, fast-paced world. These energy alignments (in audio and typed format) are designed to help you gain confidence in yourself, deepen your spiritual connection, and invite more soul-aligned ease, grace, flow and cosmic blessings in to your life.
Evoking a Truer Version of You ~ A divine decree to reclaim your power, align with high frequency energy and welcome universal spirit helpers to assist you. You can also use it to INSTANTLY raise your vibration any time. 
Morning Alignment ~ Guided session for boosting your connection to your true self and the cosmos to bless your day and step into higher consciousness.
Night-time Alignment ~ Guided session to relax, cleanse your energy field and receive healing and/or guidance while you sleep.
These daily infusions of light are designed to work on multiple levels; your physical body, subconscious and conscious mind as well as subtle etheric bodies.
Using them every day will help you stay energetically clear and focused on your spiritual journey.
SIGN UP BELOW TO RECEIVE THESE STELLAR RESOURCES!
A few comments from other subscribers
=========================================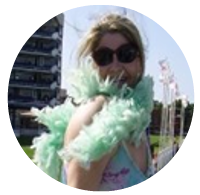 "Hi Stella, I just would like to thank you for such a lovely, refreshing newsletter and for making witchcraft so simple to understand. It helped me see that I have been doing things naturally right all along!
Here's to honouring the Source-ress within. Woohoo! Your unique and fresh outlook on spirituality really resonates with me" ~ Debbie, KZN, South Africa
=========================================
"I can't thank you enough for your lovely, encouraging weekly email. Your beautiful messages remind me to embrace the here and now, give thanks for all that has already been accomplished and to stay positive when the everyday grind gets crazy.
Thank you so much, just for being you." ~ Karen, Naples, Florida, U.S.A.
=========================================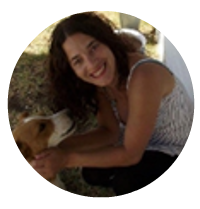 "Wow Stella, you never cease to amaze me.  Your messages are always spot on, sweet and to the point! Thank you and Blissed be!" ~ Wynne, Gauteng, South Africa
=========================================
STELLA SEASPIRIT HERE, PROFESSIONAL SOURCE-RESS
I believe every human being deserves to live a life tapped into deep magick and the ability to stay in touch with an inner world of wonder that opens your heart to endless possibilities in life.
It's not enough to just talk or read about the unseen realms (reason alone won't get you very far)… versus actually working with cosmic forces directly and having a well-versed instructor be there and support you as you implement the steps yourself to lovingly and safely journey to places you never dreamed you could enter!
I'm on a mission to activate your inherent ancient and otherworldly wisdom, one witch at a time, to create a ripple effect that restores humankind to their true multidimensional nature and as the rightful custodians of this world.
Excessive pomp and tacky props are unnecessary. As a professional Source-ress I'm the real deal with over 20 years of personal practice. I am the creatrix of various online trainings and a mentor to magical starseed. I'm also a certified law of attraction life coach, qualified holistic therapist, Usui Reiki master practitioner and hold a postgraduate degree in Psychology.
WITCHCRAFT BY MY DEFINITION IS A LIVING PHILOSOPHY. It's a timeless lifestyle that nurtures your inner source of magick more than ANY short-lived fictional fantasy fix could come close to. It's an experience that will alter your way of being for the rest of your life.
I show you how to:

 Demystify the Craft

 Embody your spiritual truth and live your path

 Experience more magick in the here and now

 Be a confident soul connected Modern Witch every day