Hello there kindred spirit…
Wouldn't it be nice if you knew EXACTLY how to tap into the infinite Source of All That Is 24/7 and confidently walk between the worlds of spirit and matter to stop struggling and be the witch you know in your heart of hearts you came here to be?
I'm in! Take me straight to the order form
or continue reading…
Enough is enough with battling your reservations about fully unleashing your modern-day mastery of magick ~ wistfully indulging in fantasy fiction, wishing magick and power were possible for you too.
No longer do you have to wait and hide away books, courses and witchy items that leave you feeling disconnected, and give you little to no confidence in playing with your own boundless vortex of energy.
The call to magick and witch-hood is not something to dust under the rug and push away for "one day" that never arrives. It's time to unlock what has been calling you for all these years and reconnect to your true nature.
If you would like to:
---

 Feel like you've been handed a magic wand that allows you to practice and master your inherent talents all day long.

 Know exactly what it takes to design spells that are elegant, pure and functional, then raise your level of skill to surpass your previous best every time you practise your craft.

 Totally own your manifesting power with the confidence of a supermodel (without worrying that you will inadvertently unleash the hounds of hell or vaporise the cat)!

 Connect with your ancestral guides and spirit helpers in a way that feels supportive and loving.

 Understand how to master your own energy. Be clear about what you want and how to align with it ~ manifesting only high vibe situations almost instantly.

 Release old patterns and limiting beliefs by tapping into your higher self and inherent wisdom that resides in your heart. It is safe to be powerful and magical.

 Forget complex chants and spending hours in silent meditation and 100% feel the vibrations with every fibre of your being.

 Have enough time to enjoy mastering your gifts and integrating them into your everyday life, without having to squeeze it in late at night or as an afterthought.
The most effective 8-week online program that activates the magick woven in your DNA and empowers you to transform your life through simple, yet profound ritual and cosmic connection.
What makes this program different?
Only 1% of our experience is the material realm. Everything else is in the unseen (mental, emotional, astral, spiritual etc).
Teachers come and go and tell you what they believe spirituality is, however spirituality is an experience that goes beyond the rational mind. It goes straight to the soul. It comes directly from your core, the essence and the fibres of your being and if you can put words to it… then quite frankly you are not there.
Because you can't put a defining label on it. You are immersed in a moment outside of time and place. Present in nothing and yet everything simultaneously. That's when you know you are there.
The Zero to Witch process takes you there faster than any words on a page (or screen) can. I've been there and I can take you there without the learning curve and countless hours of frustration because you aren't learning anything new. You are reawakening that which has always existed within.
The Zero to Witch experience rewires your DNA. It's like being swept up in a vortex that shifts your frequency for good and touches every area of your life. Enough with stale boring books and digital courses that do nothing to change your life.
Zero to Witch is designed to be an amazing immersion that finally unlocks your true multidimensional nature, cosmic connection and deep magick so that you embody a powerful rooted presence, molecularly to connect and interact with life from this intrinsic space.
GO FROM MERE MORTAL TO CROWNING YOURSELF
WORLDLY WISE ONE IN 8 WEEKS OR LESS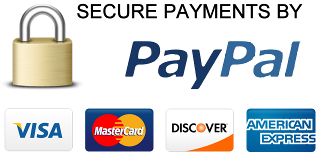 Give and accept only the best, and do it with love of your Craft ❤
Long gone are the days of studying for years, decades and even lifetimes of what it takes to master our innate source-ry and connection to All that makes the world go round.
Witchery is a real life, every day practice that is calling to your heart now. If you want to feel fully alive and deeply connected to all of who you are, while creating a life you love with pure Source energy (incidentally, that's why I spell Source-ry the way I do) then Zero to Witch is exactly what you are looking for.
Every single concept covered is doable and adaptable to what will become your personal style of Source-ry. Integrate your Witchiness into daily life from day one. I give you heaps of practical tools that you can use on an everyday level to open up to new possibilities.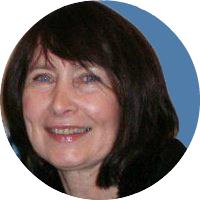 "I've always been intrigued with the idea of magick, ritual, and spells, but I wouldn't allow myself to go there because… I think I had this misguided notion that I would have needed to be born into some genetic bloodline of magick and witchiness…
Or that someone in my family would at least have spoken this language to me if I were meant do anything other than peer through this magickal window from the outside.
I was unable to rationalize my intense excitement when I read the course page; it felt like my blood was doing a happy dance in my veins.  But as it turns out, that's just fine, because this isn't a course where all logic and rationalization will do very much for you ?
This has been the most delightfully delicious experience I, as a deliberate creator, could have hoped for. From the accompanying audios, gorgeous guided meditations, and PDF notes, my inner world began to shift immediately.
I began to feel a deepening awareness and visceral connection to the energy I'm made of – that we're "all" made of. I've begun feeling the presence of my guides, Spirit Helpers, and the Elements in a way that, before, was mostly intellectual, and understanding that there is more interdimensional support available to me than I ever could have imagined. It's pretty hard to feel lonely here.
The best part is I'm "feeling" that support! My dream world has come to life and is filled with meaning and symbolism. Or perhaps it's that I'm so much more aware of it and that it does have meaning. I've begun to trust and honour subtle inner promptings – to trust myself.
This hasn't been a course of only contemplation and study; it's been a deep and moving experience. But most of all, it's been SO much FUN! I have loved every minute of it! 
Thank you, Stella Seaspirit, for hooking me up to your magickal cloak-tails and guiding me on a mystical journey that's provided me with more energetic momentum and these magickal tools. There's not a trace of let-down here. My deepest gratitude and love to you." ~ Brenda Pringle, Ontario, Canada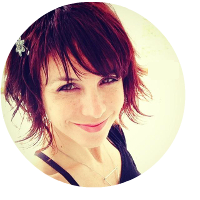 "First of all, after I read your description of the course, I immediately burst into tears and knew this was something I needed, with whatever sacrifice needed to be made.
To confirm that, I pulled a Tarot card and it was the Ace of Pentacles. Not only was this a clear green light, this is when I realized that Zero to Witch would be more of a financial investment in myself than a sacrifice.
Last night I did my witch's self-initiation ritual beside my beautiful altar. There are no words to describe the depth and intensity of this soul moment so I'm not even going to try. But I will say that I have no doubts whatsoever about my commitment to my witch studies and practice.
This is probably one of the wisest investments I've made, not only for financial success but for life success; letting go of old paradigms of control and trusting my inner guidance and true-to-self soul inspirations.
This commitment to developing my inner witch has not been without its own (worthwhile) challenges. Immediately after I enrolled in the course, I felt physically sick and fatigued. Emotions also surfaced from an inexplicable depth of my core. I strongly suspect this "detox" happened because of past life trauma and persecution from society because I was a witch.
I continue to experience that physical and emotional release at times as I continue to work through the materials. But this only strengthens my resolve and anticipation.
Every evening after I clean my living space from the day and get comfortable for bed, this is my designated time for my witch studies. I've been organizing my intentions, planning my rituals and recording my experiences in my Book of Shadows. This is quickly becoming my favorite part of the day which says a lot because I enjoy every part of my day! (Now that I'm living true to self).
There were a couple other witch courses that I considered taking however I decided to take yours because you possess a clear mark of consistent, concise and practical insight from higher realms. I also sense a deeper soul connection with your supportive truths than I do with others'. They make me feel like I finally found my way back home." ~ Elizabeth, Washington, U.S.A.
I know you:
---
Are tired of hiding from your magical powers ~ you know there's a reason why you zap light bulbs and have psychic premonitions at night, you just aren't sure why
Feel judged by family and friends for your interest in the supernatural ~ bugger that!
Struggle to make time to master your gifts because, let's be honest, you're too tired and uninspired to be playing with spells (that don't even work)!
Desire to truly feel like a real life witch with a fully integrated spiritual practice that makes your life feel magical again
Are ready to create real life results with your magick making skills ~ enough reading books that don't tell you HOW to actually know you are "doing it"
Get excited by the thought of being able to interact with nature, the elementals, plant spirits, crystal beings, mystical creatures and more of the unseen realms around you
Feel a sense of urgency to connect deeply to this planet ~ at the rate things are going, we can only shift things by dropping out of the matrix and harnessing head + heart magic
Want to feel less alone in your worldview, the reason you feel different don't think the way others around you do is because you are wired differently. It takes a witch to know one. I'll take you by the hand and journey beside you.
Get excited by the thought of being able to feel the presence, love and support of your star family and communicate with faeries, your doting ancestral spirits, and guardians of the land
Are ready to understand your intuition and are tired of doubting whether things happening are a "mere coincidence"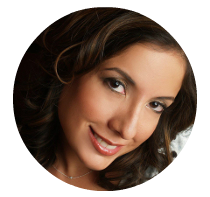 "I had some doubts about it being hokey versus actually helpful. I'm glad it was the latter Stella! 
After the first download I could see the wealth of knowledge provided and feel the support from Stella personally.
I was a total beginner and very interested in the topic but had no idea where to start being a Witch. This gave me a wonderful foundation providing me with the direction I needed, and also sparked my interest to continue my education and experimentation.
The concepts shared were very easy to understand and above my expectations. My natural inclination to nature is more focused and the materials covered strengthened my views. I have a better understanding of how it all comes together." ~ Michelle, California, U.S.A.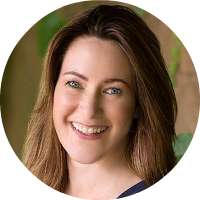 "I've been wanting to get my witch on for a long while, and while I invested in several books to further that goal, none of them really clicked for me.
So when I saw Stella's Zero to Witch course, it spoke strongly. I had no idea just how powerful it would prove to be!
Each week I thought "Wow, that was amazing!" Even if that's all I got out of it, it would be worth it. But each lesson just got even better – more magical, more powerful, more insightful, and more inspiring.
It's clear Stella knows her stuff and walks her talk. And it's clear she set this program up to over deliver in value. I think this would be a steal of a deal at $2,000.
I couldn't be more delighted that she's found such a perfect way to share her magic with us."
~ Jeannette Maw, Utah, USA  | www.goodvibeuniversity.com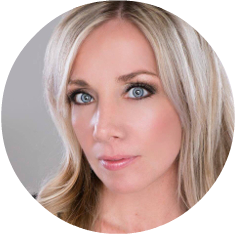 "I bought so many books on how to do spells before but nothing came close to this course.
I would have paid Stella twice what she was asking as I feel that I have truly learned what I have been seeking for a long time.
Going through the materials made me realize that I need to be aware of my feelings and thoughts more and it did change my perspective on things. 
I know how to change my feelings and mood once negative things come in using my senses and emotions with the elements.
This program has helped me be more consistent in my daily practice, as a result all of my senses have been heightened.
I'm feeling more confident on what I am doing and how I am doing it. Stella has such a soothing voice for the audios and alignments that I very much enjoy listening to.
I would recommend Stella to anyone seeking a teacher who explains things so it makes sense to you. I had no doubts about joining and, I couldn't wait to begin. Stella is a wonderful facilitator!"
~ Melissa, South Carolina, U.S.A.
The Zero to Witch Process will completely
unlock your cosmic connection to deep magick fast.
Make time to do the things you know will change your life.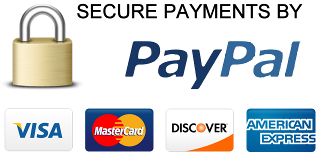 Not only will you go through such deep transformation of your body, mind and spirit in this program, but I will be showing you the most secret ancient wisdom that no one is talking about. These "mysteries" have lasted thousands and thousands of years and are the TRUE meaning of what it is to become a masterful witch.
This program will show you:
---
How to master your energy like a High Priest/ess so that you can transform reality within seconds
How to build and sustain a rock solid connection with your intuition and higher self, completely banishing self-doubt
Get over procrastination and fear of implementing the practices you are being taught so your magick actually becomes REAL
To finally understand topics such as soul remembrance, light codes, DNA activation and more
Which one of your psychic talents are your strong suit and how to use your other abilities to complement your spells
To break free of patterns that have kept witches away from their magick for thousands and thousands of years
What causes spells to misfire
To fully trust in your magick practices and spellwork ~ no more experimenting on your own wondering whether or not it's even working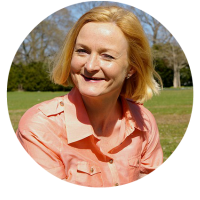 "I've always felt drawn to look up at the moon and stars, but five years ago I got sick and didn't really find my way back to myself. Since applying the resources, tools and suggestions things have come together for me in all kinds of little ways.
I'm feeling the connection to All That Is again and things I have been needing all came into my life, like meditation classes, an old book I've had for years, and the right person who could help me with a particular situation.
Sometimes I even see sparkles in the air! My anxiety levels have dropped and I feel so much more positive. Stella, it was great to be a part of this course, it came to me at exactly the right time. Thank you for sharing your light." ~ Lori, Washington, U.S.A.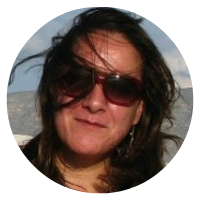 "I feel more alive than I've felt in a long time. Stella, you have created an amazing journey that made me be in touch with the Elements and with myself and for that, I'm grateful.
I could feel each of the Elements individually and all of them together reacting within me and me within them.
Now I understand that regardless of where I am, I can always invoke them, feel their power and as a consequence, my power.
I am going to repeat it again and again as many times as needed in order to really absorb everything that you say. Each meditation, each question, each exercise is a true gift. Stella… you are amazing, getting to know you is definitely the best part!" ~ Paty, Mexico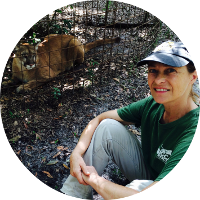 "Now I understand how I know what day it is by the feel of it and I'm able to use that information to my advantage, working with it instead of feeling as if I am silly…
I'm just glad that I am not alone! That's a very nice feeling. I knew that I had inner magick but I didn't know how to unlock it. Now I have practical tools that I can use at any time I wish and the know-how to mix and match.
The teachings are down-to-earth, magickal without being airy-fairy or woo-woo scary. Lots of information enables you to put the pieces together. I enjoyed the different formats, audio and printed. And guided meditations that help put things into practice.
Stella's energy really comes through the material, and it's a wonderful energy. After learning just a bit, things simply clicked. You don't have to try this and that to find what works for you. You just know. And then you do it. Knowing the different energies you can play with makes it easier to feel out what ritual or ceremony is in line with your intention.
Stella's demeanor is very welcoming and I am so happy to know that there are well-balanced crafters out there who aren't completely bizarre (not that bizarre is bad but it's just not me). I've become more confident and attuned to myself and the natural world I live in and the results were much faster than I thought they would happen – from the very beginning things began to manifest in wondrous ways.
What I appreciate most is that it's informative, meaningful yet gentle and easy on the ears and the mind." ~ Annette Pedersen, Florida, USA
READY TO UNLOCK YOUR TRUE MASTERY
AND SOUL'S CORE POWER?
Enrol Now: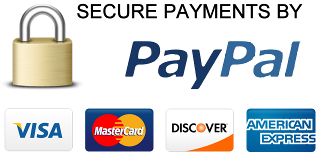 No experience required my dear, I've got your back. Whether you've just bought your first altar cloth or still forget the meaning of waxing and waning moon, this program will have you identifying with your witchy ways and mystical prowess in no time.
STELLA SEASPIRIT HERE,
PRINCIPAL OF THIS CYBER WITCH ACADEMY
I believe every human being deserves to live a life tapped into deep magick and the power to claim ANYTHING they want from life.
It's not enough to just talk or read about the unseen realms (reason alone won't get you very far)… versus actually working with cosmic forces directly and having a well-versed instructor be there and support you as you implement the steps yourself to lovingly and safely journey to places you never dreamed you could enter!
I'm on a mission to activate your inherent ancient and otherworldly wisdom, one witch at a time, to create a ripple effect that restores humankind to their true multidimensional nature and as the rightful custodians of this world.
Excessive pomp and tacky props are unnecessary. As a professional Source-ress I'm the real deal with over 20 years of personal practice. I facilitated my first "official" course of training for modern witches in 2006, and I'm super excited to share THIS program with you.
I am the creatrix of various online trainings and a mentor to magical starseed. I'm also a certified law of attraction life coach, qualified holistic therapist, Usui Reiki master practitioner and hold a postgraduate degree in Psychology.
WITCHCRAFT BY MY DEFINITION IS A LIVING PHILOSOPHY. It's a timeless lifestyle that nurtures your inner source of magick more than ANY short-lived fictional fantasy fix could come close to. It's an experience that will alter your way of being for the rest of your life.
HERE'S WHAT YOU WILL RECEIVE:
---
1 x Welcome to Witch-hood packet MP3 and PDF booklet initiating you into your multidimensional mastery. Set the next chapter of your life in motion by taking your first steps out of 3D and into 5D living. Create your sacred space where you'll spend a little time each day (valued at $97)
4 x Step-by-Step Trainings ~ 7+ hours of recorded audio MP3 classes with PDF transcripts showing you everything you need to master your highest state of witchery and empowerment (valued at $997)
4 x Elemental Attunements ~ recorded MP3 shamanic journeys with PDF transcripts to reclaim your natural connection with the realms of Air, Fire, Water, Earth and enhance your personal relationship with each in a way that transcends intellectual understanding (valued at $297)
4 x Powerful Guidebooks ~ 100+ editable PDF pages to practice, implement and master your energetic gifts so you get real world experience as soon as you start! (valued at $197)
5 x Accountability Sheets plus Daily and Weekly Magick Tracker journaling prompt PDFs to keep you focused, motivated and in charge of receiving your results (valued at $97)
A Breakdown of the Zero to Witch Process
Each core class is designed to raise your frequency; activating and calibrating your DNA for more effortless manifesting. Together, we will connect in expanding volumes of beauty, light and magick over 8 magical weeks.
---
WHEN YOU JOIN TODAY YOU WILL ALSO RECEIVE THESE POWERFUL BONUSES:
BONUS #1: WITCH BY DAY, WITCH BY NIGHT KIT
(VALUED AT $97)
3 x recorded activations with PDF transcripts to step into your most magical days ever and stay connected to high vibe spirit realms while you sleep. Cast a powerful spell every day the moment you wake up and bask in universal love and cosmic wisdom for rejuvenating slumber.
BONUS #2: THE HOUSEWITCH MISCHIEF KIT
(VALUED AT $97)
Your home is an extension of your energy. This power-packed PDF guidebook will show you how to consciously activate love, security and abundance in all areas of your home. Build a lifelong relationship with nature spirits (elementals) and your ancestors by creating simple ceremony to invite their benevolence into your life!
BONUS #3: CELESTIAL UNISON GALACTIC VISION QUESTS (VALUED AT $197)
10 x high frequency recordings with PDF transcripts to get to know the vibrational frequency of the sun, moon and planets, your "friends in high places". Create magical shifts in your love life, body and finances by aligning with these galactic allies.
BONUS #4: FULL MOON SHAMAN MONTHLY ILLUMINATIONS (VALUED AT $197)
12 x high frequency recordings with PDF transcripts attuning you to each of the Zodiac signs. Feel grounded, safe and at home in your spiritual journey as you fulfill the longing to know who you truly are. Restore parts of yourself to live more consciously and powerfully.
Total value: $2,273 USD
Yours Today for Only: $897 USD
FOR A LIMITED TIME
READY TO UNLOCK THE MAGICK YOUR HEART'S BEEN CALLING FOR?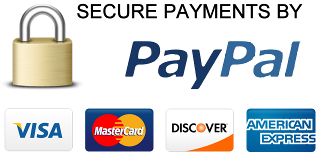 Now is the time to remember who you are and to stand firmly in your own power, magick maker.
Witchcraft is not just a part-time hobby; it's the highest way to lead a graceful and exciting life. You know the energies are prevalent around you and are ready to support you in knowing all of who you are.
Take care of your frequency, natural talents and embodiment of what it means to be a real Sourceress / Source-rer incarnate on this planet.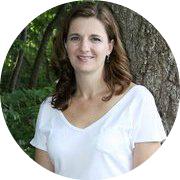 "I adored this course immensely! From the minute I signed on, I felt the powerful energy and intentions Stella poured into the material.
I started out with a slight charge on the word "witch," but the way Stella presented the course work and how wonderful it all felt helped me embrace my witchiness.
The practices gained from this course have totally changed and improved my spiritual practice. I am more connected and in tune with nature and our universe. Instead of the title "alchemist", I'm now switching to "alchewitch."
~ Michelle Dobbins, South Carolina, USA  | www.dailyalchemy.com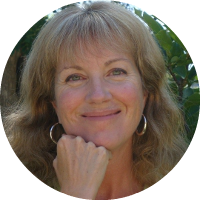 "I started the course at a very unsettled time in my life although, after listening to Stella's very musical and soothing voice on the meditations, I found myself feeling more grounded and centered, and my dreams lit up like fireworks!
Because I'm a long term spiritual eclectic, and have witchy stuff in my background, the information was not so much new to me, but I LOVED how it was presented and it definitely reawakened a part of my spiritual past in a way that felt very delicious.
If you are ready to empower your desires and inspirations with magic, ritual and a large dose of stardust this is the program for you. Using the vast number of witchy tools and practices that Stella shared expanded my deliberate creations with mystical beauty and fun!
I would recommend Zero to Witch to others, because of the high quality of the material, and because Stella's energy is very warm and soothing, her knowledge is wide and deep, and is shared with such a wonderful sense of openness."
~ Julie Masters, Colorado, USA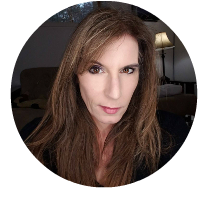 "When I started I was hoping to learn how to direct my energies in an easy to follow, safe way to enhance my connection to Spirit to bring and maintain love, security and abundance in all areas of my life.
However, what I have implemented so far has been ten times stronger than when I have been working with my energy before.
Stella's style of witchery speaks to me on so many levels… I am a High Energy worker and I have been looking for some way to learn more but I have never had this kind of resonance with anything magic before." 
~ Catz, Massachusetts, U.S.A. | http://www.facebook.com/psychiccatz
Total value: $2,273 USD
Yours Today for Only: $897 USD
FOR A LIMITED TIME
Life on this planet is short, why not Witchify the heck out of it?!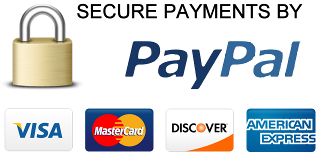 Frequently Asked Questions
>> What is a Modern Witch? I'm not really sure if I am one…
Answer: Someone (male or female) who is self-aware, comfortable in their personal power, feels connected to Source/nature/the creative forces of the universe while trusting in their ability to influence the way things are beyond the confines of visible matter and create a life they enjoy living, free from suppression, that also benefits the Greater Whole.
>> I'm just starting my new witchy life – will this suit me?
Answer: Yes, in fact I'd say it's ideal for you if that's the case! If you immerse yourself in the whole Zero to Witch experience you will honestly shave off tons of time trying to figure things out and get straight to the heart of your Witchiness.
Instead of going in countless directions all over the place and feeling overwhelmed, you can lean on my guidance and start your practice with flexible structure, clarity on your next steps and peace of mind that you are safe and supported. Seriously, if you're just starting out… I can't wait to work with you.
>> My path is eclectic/that of a "white witch" – will this suit me?
Answer: Yes! I work directly with pure original Source energy. You can easily adapt the material to suit your preferences and leave what doesn't resonate.
>> I've been on my spiritual path for many years  – will Zero to Witch have anything to offer me?
Answer: Indeed! Engaging the materials with an open mind and heart will enhance your current practice, deepen your connection to Self and All That Is, refresh your rituals and reinvigorate your path.
>> My family member/housemate is home most of the time, I have little privacy and they don't understand or see why I do what I do.
Answer: The digital format of this program's materials are super discreet. The audios classes can be listened to with earphones. The PDF transcripts, companion guides and activity sheets provide done-for-you notes so you could literally be sitting across the table and the other party would be none the wiser about what you are up to!
>> I'm a solitary practitioner, is any group participation necessary?
Answer: No. All the materials will be delivered directly to your inbox and via the website.
>> Do I need to buy extra supplies?
Answer: While some folks enjoy altar props like candles, crystals and essential oils, they are not essential! I advocate that you are your own wand. Everything you need is in the material provided. All you need to do is step up with an open heart and mind to powerfully engage. Add in extra items or "nice to haves" if and when you like.
That said, the materials can be downloaded to any laptop or desktop computer, then transferred to a mobile device (smartphone or tablet) of your choosing. However, it is not recommended that you join this program with only a smartphone.
>> How are the program materials delivered?
Answer: In terms of the schedule, the entire program takes 8 weeks to complete. The modules are time released so that you do not get overwhelmed or confused by the materials which are designed to logically build on to one another while gradually increasing your frequency and capacity for greater soul expansion (without risk of spiritual burn out).
You will receive your welcome packet immediately and then Training 1 the next day after enrolment. Then, 7 days later your complementary bonus will be unlocked. Then, 7 days later you will receive Training 2 … and so on.
You are welcome to work at a slower pace as it fits in with your schedule. Everything remains on the website for you to access as long as you like after the 8 weeks, so you don't get shut out or anything like that.
>> How much of my time will Zero to Witch require?
Answer: The exercises and tasks you will be given throughout this course of training are simple, they do not require a great deal of time and preparation, but do attempt to approach them with consistency for the 8 week duration.
As a framework, I suggest setting aside two hours per week for the content. You can allocate this into 30 minute (or shorter) increments depending on the leeway available in your personal calendar.
If you resonate with the words on this page, my advice is to join us. By fully engaging what inspires you, you ignite your soul essence and as it flows more freely and powerfully around and through you, it in turn positively influences every other area of your life!

Happiness Guarantee and Refund Policy
I want you to absolutely enjoy your experience with me, so if for any reason you are not 100% happy with the program, let me know within 14 days of purchase and I'll gladly refund all your money to your PayPal account.
That's right, I'm so confident that you will adore your journey with me, that I'm offering you this 100% risk free money back guarantee because your happiness, peace of mind and satisfaction is extremely important to me. Please note that after this 14 day period expires there will be no refunds and no cancellations. No exceptions.
If you have any questions about the Zero to Witch program that are not answered on this page please don't hesitate to contact me and I will do my best to resolve them with you.
Everything I show you in the course I have learnt and experienced for myself first hand and I know it works. Your results will depend on you and the actions that you take, that is, what you do with the information inside is up to you to create the momentum and results you seek.
Valued at $2,273
Available to You for Only $897 USD
FOR A LIMITED TIME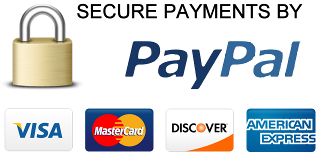 A portion of your program fee is donated to The Global White Lion Trust, a registered charity NPO community-based conservation effort located in the Great Timbavati Region of the Limpopo Province of South Africa. Providing a protected area of 4,400 hectares to ensure the survival of the critically endangered White Lion in the wilds of their endemic heartland. They also inspire change to end the captive breeding, trophy hunting and poaching of these sacred animals.