Welcome Cosmic Lightweaver,
If you're new to my cyber home, this page will give you a quick intro about all that you can explore here.
Thank you for your presence, it is my sincerest intention that something I share with you will in some way brighten or positively impact your day.
Thanks for dropping by, it's delightful to have you here!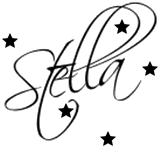 After December 2012 Earth's timeline shifted forever, accelerating the global planetary consciousness in waves unfelt since the Golden Age of Atlantis.
Only 1% of our experience occurs in the material realm. Everything else occurs in the unseen (mental, emotional, astral, spiritual etc).
Between 2020-2030 more and more people are awakening to the awareness that there is more to life than what the physical senses convey. And more and more people want to live a more meaningful soul-satisfying life.
The world needs your magick now so that we can collectively spiral up and create a thriving planet for all.
*Magick is spelled with a "k" to differentiate it from prestidigitation (stage magic or sleight of hand for entertainment).
If your intention is to:
✦ Access (and trust) your intuition so you experience greater awareness and connection to higher self.

✦ Cultivate a deeply meaningful spiritual practice that resonates with your soul so that every day has magick in it.
✦ Attune to your goals via quantum technologies, like weaving spells of light and engaging in cosmic rituals so you feel supported by higher realms.
Allow me to accompany you for a time on your journey…
Hello, I'm Stella.
I help spiritual seekers discover the answers they are looking for within themselves by connecting with elemental and celestial forces so they experience more freedom, flow and fulfillment on their path.
I do this by guiding them through the steps to change and charge up their life with their own energetics and the unseen realms so that they can co-create a lifestyle that is in alignment with their purpose and mission to positively impact this world.
When I'm not facilitating mystical experiences, I am walking beside the ocean or sipping strong rooibos tea while immersed in a captivating book.
If you're curious, you can read my whole story (with pictures) here.
How May I Best Assist You Today?
I've been creating guides and answering reader questions on this site for a while now so there are over 100 of them. Scroll down to look at some that I've hand-selected that might be just what you'd like to know right now and to quickly get a sense of my personal style of high magick. I trust that you will adore what you read.
Getting Started On The Best Foot
As you've seen, there are a lot of moving parts. What's noteworthy is that everything points to you ~ your inherent power and wisdom, plus your free will.
So the next practical step for you is to CONNECT with your inner light.
By doing a simple 5-minute practice, morning and night:
• You will create room for your magick to flow through you to live your best life
• You will develop a simple daily practice that you can use to manifest positive results every day
• You will discover how easy it is to work with the cosmos to deliberately re-shape your reality
• You will deepen your intuitive abilities so you know which practical actions will take you closer to your goals
It's not complex. It's not time-consuming. No special tools or fancy ingredients required.
YOU are the spell, lightweaver! What you focus on expands so the more you focus on beauty, light + magick in your life, the more you will experience it.